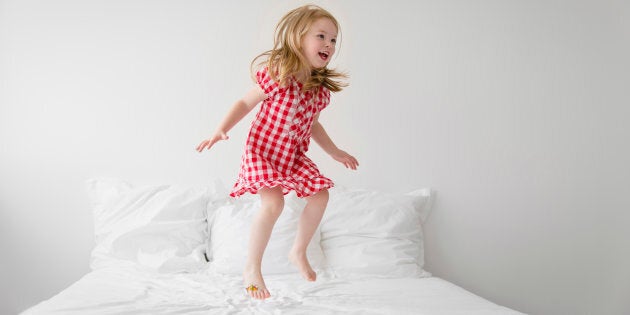 It's a rite of passage for youngsters, but making the transition from a crib to a "big kid" bed is not without its challenges. Many parents might not know that there are certain features they should be looking for in their little one's new bed, or how to make the transition a tear-free one.
Timing is key
Around the age of three or older is the best time to begin the switch from a crib to a proper bed, Amanda Jewson, certified sleep consultant and owner of Toronto-based Baby's Best Sleep, told HuffPost Canada.
"A three-year-old can understand rewards and they like to please," she said. "Helping them transition while making them feel confident is key here."
She says the key to making this a tear-free move is to support your child and build them up. Having them choose their own bedding is one way of doing this. Another is to make sure you have a strong bedtime/waking routine in place before making the switch.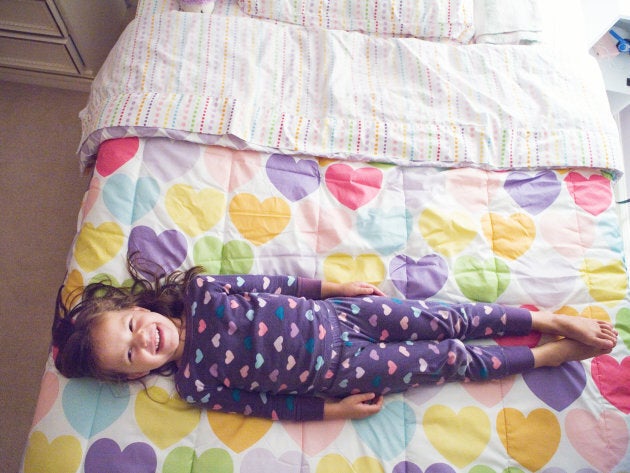 "A week before, let them know they are big enough to go into a big kid bed now. Create reward charts that reward good behaviour around bedtime — and don't forget to also include boundaries around bed," she said. "Set up an alarm clock or an 'OK to wake' clock in an inaccessible part of the bedroom to help them understand when it's OK to be out of bed."
Mike Gettis echoes Jewson's advice. The co-founder and CEO of Endy is currently in the process of transitioning his own three-year-old son into a big kid bed.
"We switched our three-year-old son, John, from his crib with the side removed back to his crib with the side on after he was struggling to settle in at night," Gettis told HuffPost Canada. "There's no rush — he really likes his crib, so we're easing him into the transition. When he's ready, we'll get him involved in setting up his big kid bed to get him excited about the transition."
What to look for in a mattress for kids
A mattress that provides deep, restorative sleep is a must for growing kids, Gettis said, and this can usually be found in a mattress that's medium-firm, comfortable, and supports the spine.
"An overly firm mattress might prove uncomfortable during growing pains, and a mattress that is too soft might wear down quickly," he said.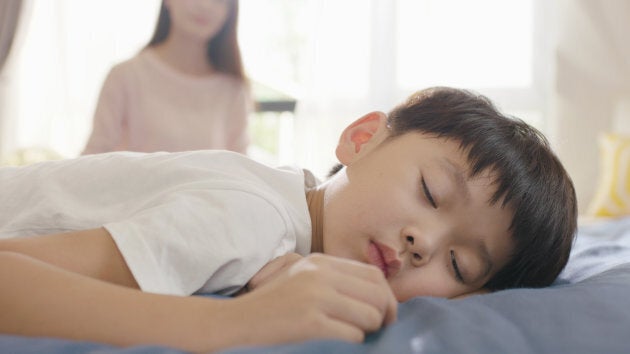 A mattress protector or waterproof cover that is removable and machine-washable for the occasional accident is key. A pillow top or mattress with a foam topper can also give kids the feeling of being "hugged" and make switching to a big bed easier, Gettis said.
Gettis notes that the materials used are another important consideration when it comes to choosing a mattress for little ones. "The Endy Mattress is CertiPUR-US certified, which means our foam does not contain formaldehyde, phthalates, or flame retardants." Other popular mattresses with this distinction include Serta, Sleep Number, and Casper, among hundreds of other brands.
What to look for in a pillow for kids
When it comes to choosing a pillow for your kids, the most important factor is pillow height, also known as loft. Adult pillows contain more fill than kids need, which can cause neck and back pain and sleeplessness. Choosing a pillow with the correct loft for your three-year-old means it might not fit them when they're six or seven, so be prepared to periodically switch out your child's pillow.
Gettis also suggests parents choose a pillow that is washable and hypoallergenic.
What to look for in a bed frame for kids
When shopping for a frame for your kid's mattress, Jewson says it's important to look for something that is solidly built.
"It's likely that mom or dad will be snuggling in there with a book before bedtime," she pointed out.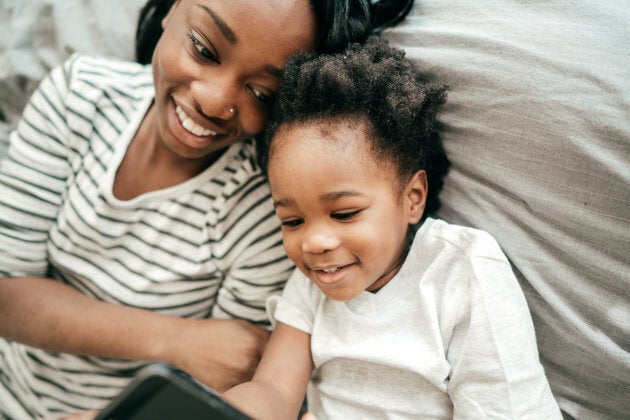 While there are specially-designed toddler beds that include built-in bed rails, you won't get as much use out of them as you would simply buying a single or twin bed from the get-go and adding your own bed rails.
Parents should also look for frames that preschoolers can easily climb up and down on their own for the inevitable nighttime bathroom trip. Jewson also points out the finish used on the frame is another important consideration to keep in mind.
"If your child puts their wet towel on a foot board, will it ruin it? They're kids after all."
Keep in mind that while that princess/car/spaceship headboard might be cute when they're little, it probably won't be their style 10 years down the line. And don't forget to evaluate how easy it is to disassemble and reassemble the frame if you move frequently.
Safety considerations with a big bed
One of the most important pieces of safety equipment when your child transitions to their own bed is a bed rail.
Health Canada notes that portable bed rails should not be used with children under the age of two, should meet the latest ASTM International standard, and should only be used with beds that have both a mattress and box spring.
Jewson also says that parents should reassess their child's room for safety once they are fully mobile, making sure to secure and hide all electrical and blind cords, and ensuring that all furniture is securely attached to the wall.
Popular in the Community