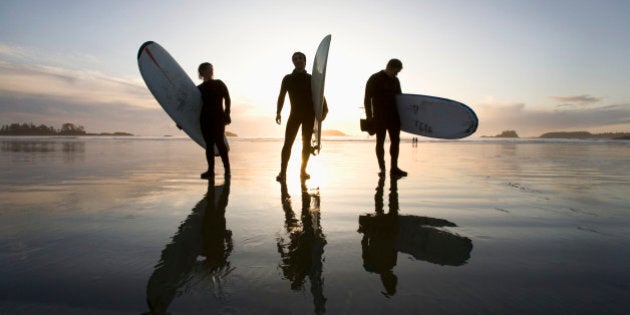 Around Vancouver, we're blessed with beautiful mountains, beaches and a multitude of trails to trek. But when it comes to surfing, Tofino's where it's at.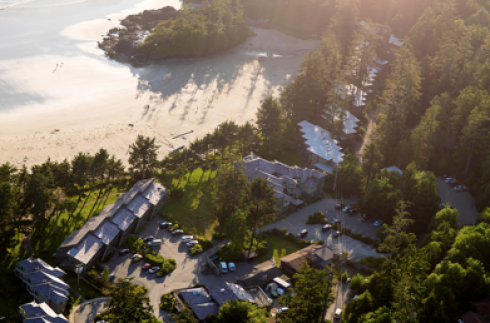 Travel west (and we mean really west) across the 49th northern parallel on a daylong journey for a road trip like no other. Start off in Vancouver and take the hour-and-a-half ferry trip from Horseshoe Bay to Nanaimo. Once in Nanaimo, the drive to Tofino is a beautiful three-hour journey through the mountains. Follow the signs for 4 West to Tofino.
Along the way, you'll cross a bridge similar to the love lock bridge in Paris, where lovers express their devotion to one another by attaching an engraved padlock to bridge railings. Who knew there were so many romantics along the Pacific Rim highway? www.tourismtofino.com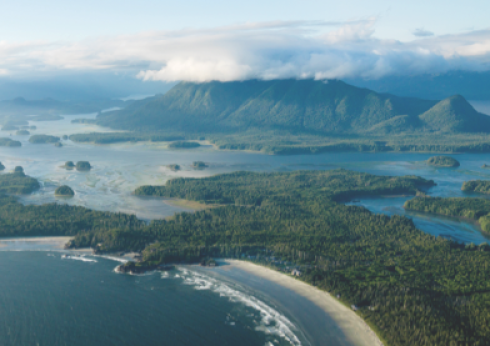 If you're looking for a true escape, check out Pacific Sands Beach Resort for a relaxed and roomy atmosphere in a luxe beach house. Just steps from the sand on the shores of Cox Bay, the resort offers breathtaking ocean views in a forest of green. Complete with fully equipped, family-friendly kitchens and cosy fireplaces, this is the place to recharge and regain clarity from a busy week in the city.
If you're feeling it, the resort offers bike rentals for a beachside ride or trip into town. 1421 Pacific Rim Highway, Tofino, BC, 250-725-3322, pacificsands.com
Tofino is ideal for surfing aficionados but if you're a beginner, don't fret because Surf Sisters has you covered. The gear was brought to us at Pacific Sands and the lesson is right in Cox Bay, where the waves are at their highest (and greatest!) Don't worry about your post-surf swag (Surf Sisters swears the only things you need to worry about locals stealing are your tacos.)
If you're not into surfing, don't stress because Tofino offers many other activities including standup paddle boarding. Book a lesson with Tofino Paddle Surf and be one with the ocean. SUP is quite the workout as it promotes core strengthening along with a connection to nature. 625 Campbell, Tofino, BC, 250-725-4456, surfsister.com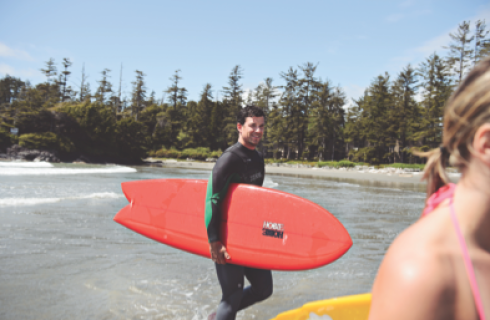 If you're in the mood for some of the best locally grown produce and mouth-watering fresh seafood, this quaint surf town boasts quite the menu. Surfing works up quite the appetite, which is why taking the short but scenic drive along the Pacific Rim highway to Shelter restaurant was the perfect way to spend our Friday night. Shelter offers a sophisticated seasonal menu with one of the best views of Tofino. Try the Sakamoto Tuna Tataki for a refreshing appetizer, and opt for the pan-seared local wild salmon for your entrée.
For a light breakfast, pick up some grocery basics and make use of that beautiful beach house kitchen, then eat on the porch while listening to the sound of the waves. You can't possibly leave Tofino without trying tacos at the original Tacofino so head there for lunch for some of the best fish tacos you've ever had. For dinner, refuel at Wolf in the Fog (Neil Patrick Harris was seen there the night we were there!) and opt for share plates, where the potato-crusted oysters are a crowd favorite (Neil ordered them, too!).
For a quick bite before catching the ferry, stop by SOBO for their to-die-for polenta fries and inari salmon pockets (nom nom!). 601 Campbell St, Tofino, BC, 250-725-3353, shelterrestaurant.com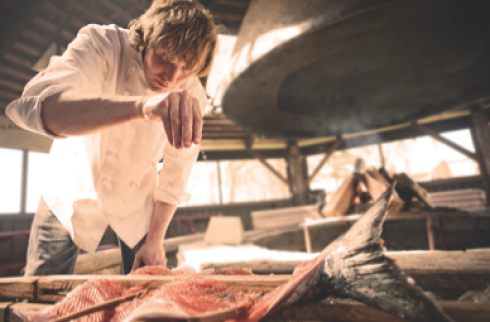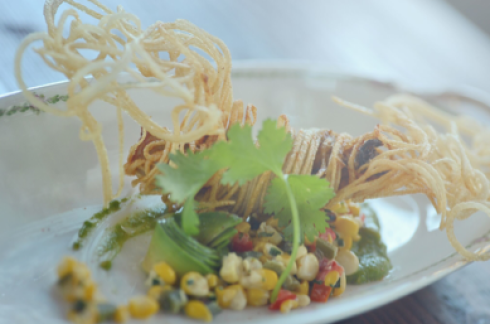 Not only home to some real foodie joints, Tofino also offers a drink or two you must try. While out and about chatting with locals, we were convinced to try the Cedar Sour at Wolf in the Fog. This cocktail was made with cedar infused rye, lemon and a few other local ingredients which made us feel like we were truly living the island life. 150 4 St, Tofino, BC, 250-725-9653, wolfinthefog.com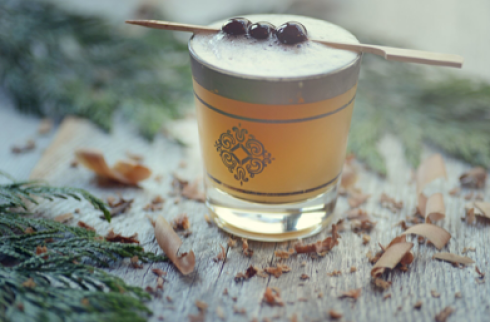 Follow HuffPost Canada Blogs on Facebook