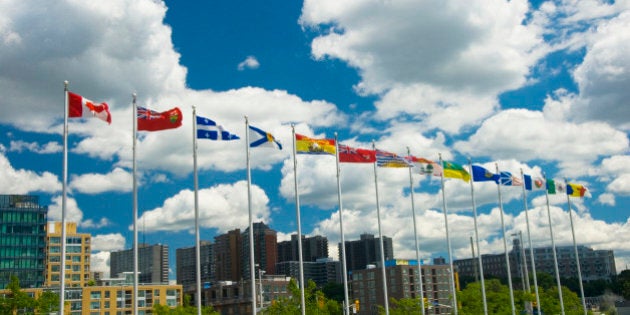 The past year has been very eventful for Canada and the world -- in some very good ways, and, unfortunately, in some very bad ones.
As we gather with friends and family over this holiday season and look back at 2016, it is important to take a moment to think about the ways that we can build on the positive things we have seen and done, and to address the negative aspects of the past year.
Amid the gift-giving and sampling of many seasonal treats, that's what I intend to do.
The hard part, I think, will be to not focus too much on the truly frightening election of Donald Trump as U.S. president. Trump exploited the worst fears and prejudices of the American electorate to win the White House, giving legitimacy to hate and misogyny through his own sexist, racist and anti-immigrant policies and statements.
It is tough to be optimistic about 2017 when one of the first major political events of the year will be that man's inauguration -- particularly when his victory seems to have emboldened Trump wannabes seeking to spread hate on this side of the border.
Let's be clear. Hate or by-stander silence has no place in our governments, our workplaces or our communities.
Being or attempting to be elected by a politics of division takes us in the wrong direction. For example Kellie Leitch, a contender for the leadership of the federal Conservative party, is doing incredible damage in the long-term by espousing Trump-like racist policies that would screen newcomers for "Canadian values," whatever that means.
Similarly, the cowardly response of another Conservative leadership contender Chris Alexander, when people at one of his rallies began chanting "Lock her up" about Alberta Premier Rachel Notley, undermines the real need for men to speak out against an outright attack on a woman leader. Along with hate, this type of silence needs to also be pushed back throughout the next year if we are to ensure Trump-style politics do not take hold in Canada.
This normalization of hatred is part of the bad in 2016 and we could all do better without it in 2017.
Let's be clear. Hate or by-stander silence has no place in our governments, our workplaces or our communities. It is unacceptable, it cannot be tolerated, and together we must act to ensure a politics of division doesn't chart the long-term path in Canadian politics.
I do think the next year can provide an opportunity to support more women and marginalized people to be involved in politics and run for office, but this will require our collective actions to create spaces and opportunities.
A big part of the task before us will be continuing the push to bring about electoral reform in this country. The past year began with great hope that we would finally move to a new system of voting to replace the current first past the post system. Public hearings were held across the country, at which 88 per cent of participants called for proportional representation -- a system in which seats in the House of Commons are allocated according to the popular vote. Unifor supports that kind of system.
For a while, there seemed to be hope. Then the federal Liberals began to muse that maybe Canadians didn't really support a big change to how they vote, despite having been promised a new system before the next election. Then the committee looking into the issue released a disappointing report calling for a referendum -- which will only delay the necessary change -- and the federal government put out a widely criticized online survey on electoral reform, which never even asks if you support proportional representation.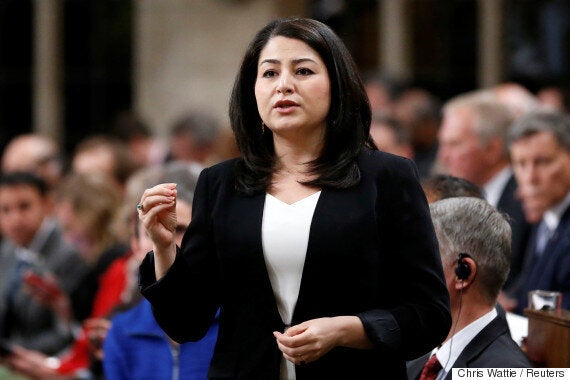 Canada's Democratic Institutions Minister Maryam Monsef speaks during Question Period in the House of Commons on Parliament Hill in Ottawa, Ontario, Canada, November 30, 2016. REUTERS/Chris Wattie
Before this year ends, and we prepare ourselves to take up the fight for electoral reform in the new year, I urge all supporters of proportional representation to take the federal survey at mydemocracy.ca and use Unifor's guide to the survey, at unifor.org/electoralreform, to show the Trudeau government that you want proportional representation. Despite the flaws of the survey, we can't waste this important opportunity. Now is a moment for democratic change that would make a concrete difference in who and which voices are represented in government.
Trump's election likely means the end of the road for the Trans-Pacific Partnership trade deal, which was a major priority for Unifor in 2016. Before we celebrate too much the end of the TPP under Trump, it is important to also recognize that his corporate-led cabinet is unlikely to negotiate new trade deals, or renegotiate old ones such as NAFTA, in a way that truly benefits working people and offers some semblance of fair trade.
We believe in trade, but trade that helps working people build better lives.
Unifor will be redoubling its efforts in 2017 to fight for a fair trade future in which the needs of working people are put ahead of corporations. There is nothing fair in a system that provides international corporate entities extraordinary powers to sue governments that pass laws that might hurt their profits, even if those laws are in the public interest or common good.
This is a major concern that Unifor and other progressive organizations have with the Canada-European Union Comprehensive Economic and Trade Agreement (CETA), currently in the midst of being ratified in Canada and Europe. Unifor will be working with allies at home and abroad to make sure CETA is defeated. We believe in trade, but trade that helps working people build better lives. CETA is not that kind of deal.
On the international stage, this past year Unifor took a leading role in helping to welcome Syrian refugees to Canada, a function we are proud to continue going into 2017. As I have said before, however, there is much more that can and must be done to address the needs of Syrian and other newcomers to this country, including temporary foreign workers, in the year ahead.
Surrounded by friends and family over these weeks, there is a lot to rightfully be proud of. With the collective efforts of trade unionists, social justice activists, and every person who refused to be a silent bystanders to hate, our work over the past year helped to make Canada the great place it is. As we move into 2017, let's also think of ways to make it even better.
Follow HuffPost Canada Blogs on Facebook