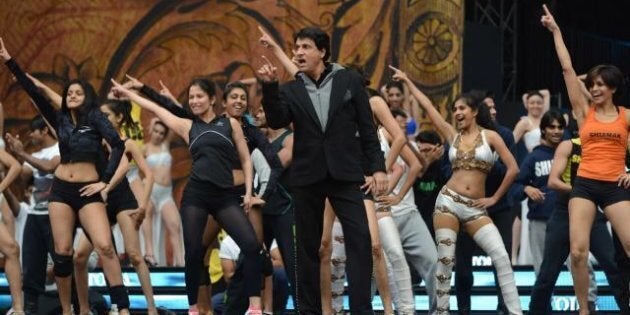 When dancers take the stage at the Pacific Coliseum and BC Place at the Times of India Film Awards in Vancouver this week, it won't be the Harlem Shake we'll see. Not Gangnam style, not even Indian Classical style. It will be Shiamak style.
Named for Shiamak Davar, dance master to some of the biggest names in the commercial Hindi cinema industry known as Bollywood, it may be best described as a fusion of ballet, contemporary, and some of the most basic, yet challenging, body movements associated with the ancient Indian practice of yoga. Its essence includes strong core movement and earthy, primitive performances.
As with all dance, the key is to make it look easy, fluid, graceful in front of the audience without letting anyone know how much your muscles have been screaming, or how grueling practice has been.
And he'll be looking for perfection in those performances Thursday and Saturday night from the likes of superstars Abishek Bachchan, Aishwarya Rai, Shah Rukh Khan and Katrina Kaif.
The pressure is on. Fatigue etched on everyone's face in rehearsals will be replaced with big smiles on stage. For the younger amateur dancers, some who are local with no experience with Shiamak style, (he divides his time between Mumbai and North Vancouver) it is the pressure of learning and remembering all the right moves on the biggest stage they've performed on to date.
For Davar, it's a different expectation and pressure. TOIFA represents a homecoming. Students from the dance schools he began setting up two decades ago are coming from four continents to join him. A-list stars who created unforgettable performances on the silver screen thanks to his choreography are arriving to reprise the hits. And he has to deliver.
Blog continues after slideshow: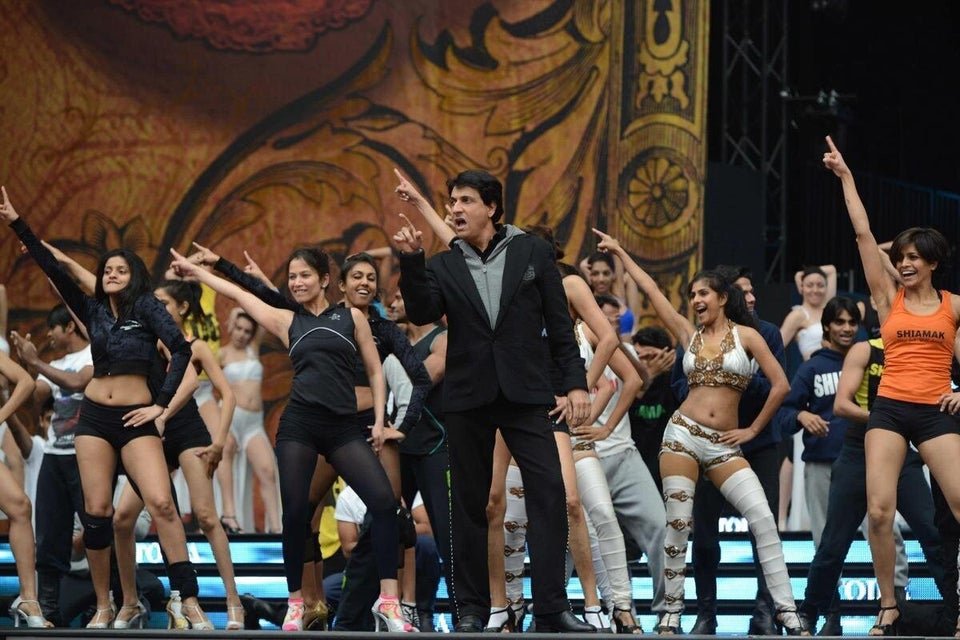 TOIFA Vancouver Rehearsals
But the performance gene is in his genealogy. Shiamak Davar was born into one of Bollywood's first families, the great-nephew of stars who were silent-film era pioneers in Indian cinema. His great aunt? A half-Greek, half-British woman named Nadia, or "Fearless Nadia," who left her mark with early movie-goers by running on top of moving trains -- 50 years before Daniel Craig's 007 did it in "Skyfall," I might add.
In their book, Indian Cinema, the Bollywood Saga, authors Dinesh Raheja and Jitendra Kothari describe Nadia as "Hindi film's first and only female action star" who "predated the feminist movement as an independent minded woman."
Apparently, Davar inherited that independent mindedness. In a family where acting was in the blood, he gravitated towards music, singing, and dancing. His parents insisted on a university education first, so his dance training did not begin in childhood, but in his early 20s. While his parents were ultimately supportive, others in the family threatened to disown him for gravitating towards "effeminate" dance.
But he didn't care. Innovators are used to scrutiny and criticism. New York critics were sometimes hard on Bob Fosse, Martha Graham was accused of staying on stage well past her prime.
Instead, Davar struck out to London, studying with award-winning choreographer Chet Walker. It was a student-guru relationship that would eventually lead him to the U.S -- and the chance to work with Debbie Allen, famous, for among other things, being the lead choreographer on the 1980s film and TV hit, "Fame."
Davar established his first dance studio in India in the 1990s. At the time, lithe, toned dance students wearing leotards were considered indecent among Mumbai's chattering classes. His first students were his friends. But eventually one of his disciples caught the starry-eye of an up and coming Bollywood star: Shah Rukh Khan. Khan would go on to marry her. Davar would go on to choreograph 1997's "Dil To Pagal Hai," which in turn would go on to become a major hit.
His successes have since included choreographing more Bollywood blockbusters: Taal, Kisna, and Yuvvraaj. He's designed and arranged dances for both the 2006 and 2010 opening ceremonies of the Commonwealth Games.
What are the greatest lessons he's learned along the way? "Compassion and kindness," he says. "You have to give back." He does that through his charities, including the Victory Arts Foundation.
This week, Davar's journey takes 10,000 more carefully choreographed steps towards his international success. You would think the experience would be all ho-hum by now, but no.
"TOIFA is very special to me," he says. "It's happening in my second home."
And there's another reason: his 90-year-old mother, the professor who forced her son to study economics before studying dance, will be coming from India to watch.
"She's coming all the way. I'll be performing myself."
Expect the hits. But great-aunt Nadia, no running atop moving trains.