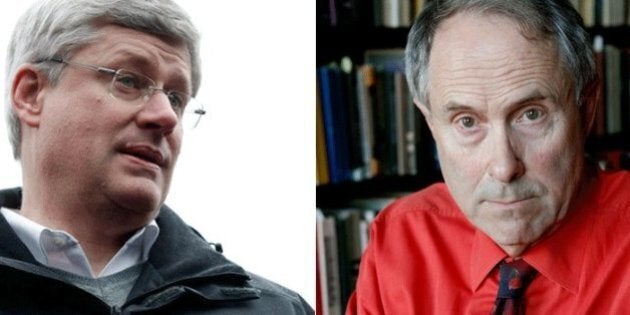 Though he apologized for the remarks, Flanagan was virtually disowned by Harper Conservatives and members of Alberta's Wildrose Party.
With the release of a new book, "Winning Power," and an upcoming tome addressing his fall from grace, "Persona Non Grata," coming out in April, Flanagan has now returned to the spotlight.
But what he has to say about the state of Canadian politics may not please his former boss, Harper.
Flanagan suggested Trudeau has been difficult to rattle because he is so unlike the prime minister.
"Where Harper is cunning, Justin seems almost naive. Where Harper is focused, Justin seems a bit scatter-brained," he told Kennedy.
"Where Harper is controlled, Justin seems spontaneous. Where Harper seems ruthless and vindictive, Justin seems pleasant and amiable. Justin is athletic, and Harper maybe was at one time but that was 70 pounds ago when he ran cross-country in high school."
"Stephen is a predator," he told Stone. "It's whoever is in his sights."
But perhaps the most intriguing moment was when he said that while it may be "possible" the prime minister didn't know about the infamous $90,000 cheque Nigel Wright cut to Senator Mike Duffy, he finds it "hard to believe" Harper wouldn't know of earlier attempts to transfer money from the party to Duffy.
"He may not have known the precise amounts, but it's hard for me to believe he wouldn't know something of that type was happening," he said.
"All this legislation is neutral on its face, but probably gives the Conservatives a relative advantage in this electoral cycle," he said. "The Conservatives are going to be extremely well-funded in this election campaign. They'll have far more money than they could ever spend in the writ period so they will be able to have a very well funded pre-writ campaign."
In the 2011 election, while the PM was busy warning that Liberals, NDP and Bloc would form a coalition, Flanagan told a journalist that the "co-opposition" deal arranged by Harper in 2004 with former NDP leader Jack Layton and Bloc leader Gilles Duceppe was seen as a step in the direction of a Harper-led minority government.
Will Flanagan again complicate things for Harper in the next election? Based on how he has been speaking to journalists of late, it seems likely.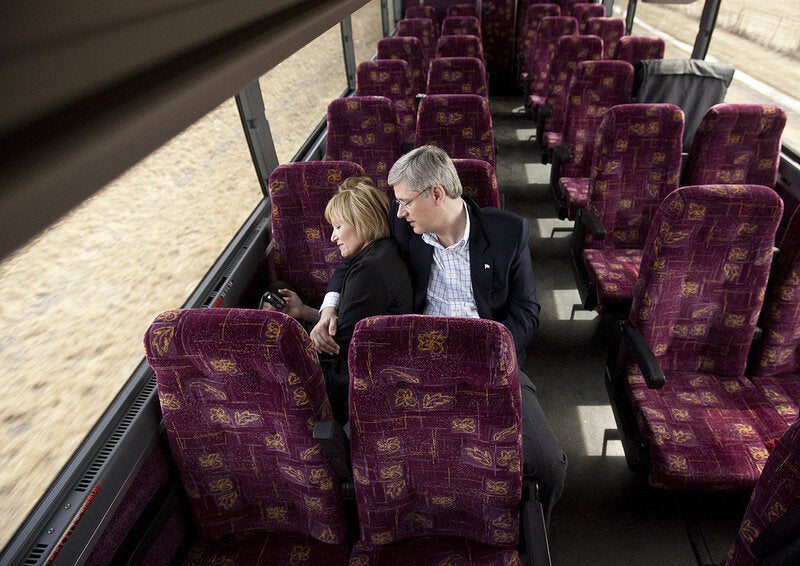 Memorable Stephen Harper Pictures