The Ikea monkey is now a political commentator.
Tom Flanagan, a former advisor for Prime Minister Stephen Harper, appeared on CBC's Power & Politics wearing a large, furry coat. As one Twitter user so eloquently put it, it looked like a bear had eaten everything but Flanagan's head: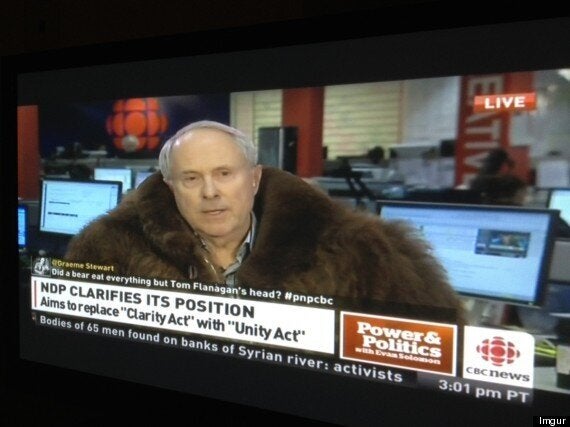 A CBC insider tells us that Flanagan found the studio chilly and wore the bison fur coat in solidarity with CBC cutbacks.
Flanagan, a conservative commentator, author and University of Calgary professor, managed Harper's run for prime minister in 2004 and advised the Tories during the 2006 federal election. He also served as Harper's chief of staff after he became leader of the Tories in 2002.
Twitter was of course quick to react to Flanagan's attire. Check out some of the best tweets below: