Tom Morello has officially released a new song online entitled "Marching On Ferguson" to show his support for demonstrators in Ferguson, Missouri which dates back to earlier this year when police shot and killed black teenager Michael Brown.
Radio.com reports Morello (under his solo moniker The Night Watchman) originally performed the song at a Los Angeles gig last month as shown in a YouTube clip. "New song up at fergusonoctober/com/artists to benefit demonstrators arrested in #Ferguson. #FergusonOctober #DifferentGloveSameFist," Morello wrote in an Instagram post.
"I've witnessed countless incidents of racially motivated police brutality in my lifetime and it's time to say 'Enough!' in the name of all those wrongfully killed and abused," Morello wrote in a Facebook post.
"For all the courageous men and women raising their voices against injustice in #Ferguson, and beyond, give 'em hell. This song is for you. -- Tom Morello."
The song, which clocks in just under three minutes, is a bluesy-based rock tune as Morello opens the song with the following lyrics: "No peace and no patience/I'm under surveillance/Wish that I were to pay less/Different glove same fist/I'm marching on Ferguson/I'm marching tonight."
The song, which has over 18,000 plays on Soundcloud so far is also available as a free download at the Ferguson October site with all proceeds from th esong going to support defending protestors in Ferguson who have dealt with arrests and violence from police and authorities.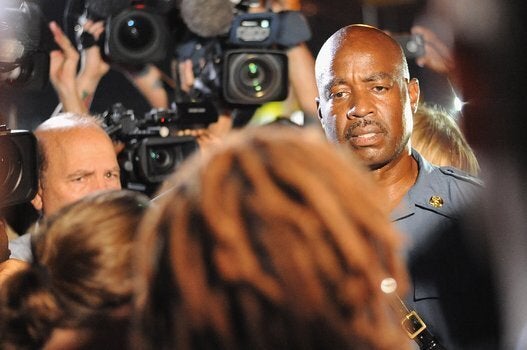 Ferguson Protest