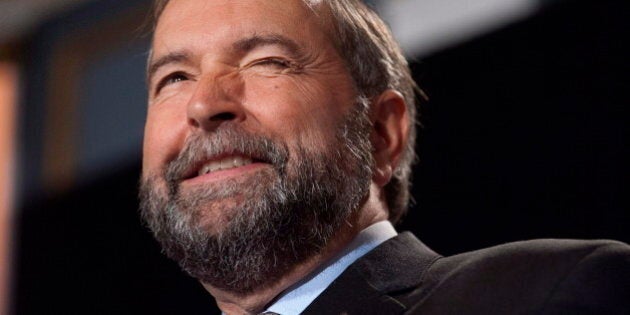 SASKATOON — Is it time for Tom Mulcair to get out his razor?
When asked this week whether he would consider losing the whiskers to increase his polling numbers, Mulcair said it was a "unique question."
"[It's] one that I have never been asked before so when you show me the polling numbers on which that question is based, I would be glad to answer you," he said.
The NDP leader, 58, has worn a beard for decades. He first grew one as an 18-year-old law student at McGill University, in an attempt to look more mature.
McLouglin said that although Mulcair's beard is well-styled, trimmed and looks good on him, it creates a barrier between him and the voter. Hiding some of his face makes it harder for people to connect with him, McLoughlin said — and it shouldn't come as a surprise that people may feel they don't know him personally if a third of his face is hidden.
"He looks stern and professorial," he said. The beard is "not helpful" and means Mulcair has to work harder to show warmth, which is mostly in the face.
"People don't logically say, I won't vote for somebody who wears a beard. It's more of an instinctive, visceral, can't-quite-verbalize-it thing," McLoughlin said.
"In North American culture, it is exceptional to elect someone to high office wearing a beard. It hasn't been done since television came in, but it's a great radio look."
The last prime minister to wear a beard was Mackenzie Bowell, in 1894. But he was appointed to office rather than elected when John Thompson died.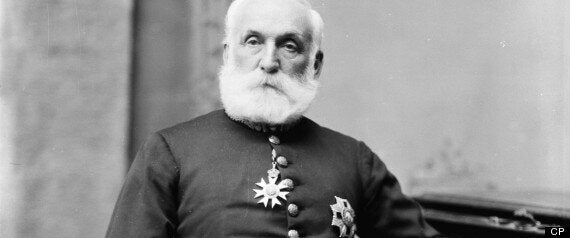 Image consultant Lynne Mackay told HuffPost that, generally, less facial hair gives the impression of integrity while a clean-shaven look says someone isn't hiding anything.
But Kat Neumann, a personal image consultant, said Mulcair's beard sets him apart. Beards, historically, have been associated with wisdom and masculinity, she said.
"As long as he maintains his beard, keeping it trim and neat, he can use it to his advantage to create an image that differs from other politicians," Newmann wrote HuffPost in an email. "However, a beard will age a face and given that he is losing ground to the younger (Justin) Trudeau, he may want to consider a shave, thus softening his look, as he tends to come across as surly."
Beard-wearing Quebec NDP MP Robert Aubin told HuffPost that Mulcair shouldn't shave.
"If we are starting to ask politicians to shave their beards, it will mean that the image is stronger than the substance," he said. "I think we would have a fundamental problem in society if that's the case."
Ontario NDP MP Mike Sullivan, who wears a white goatee, laughed when asked if his leader should shave his beard.
"Jack had a moustache and he didn't shave it off," he noted.
In a 1980 CBC interview, Pierre Trudeau said his friend, philosopher and communications theorist Marshall McLuhan had advised him to shave his beard if he wanted to "warm up" his image.
Trudeau had grown a beard after an Arctic trip, and recounted how McLuhan told him: "You know you've cooled your image several degrees."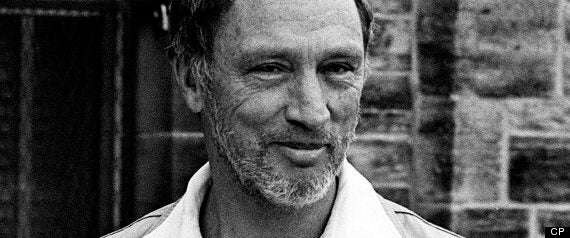 Trudeau said that was perhaps what he subconsciously wanted because he was seeking a lower profile.
"I would have thought a beard would have attracted more interest but he reached the contrary conclusions and I think he probably was right. He went on to say 'And you can keep that in mind if ever you want to hot up your image again,'" Trudeau said.
"And in fact, when I cut my beard off, people said 'Oh my gosh, Trudeau is back in politics.' I was no longer retiring, just because I cut my beard off."