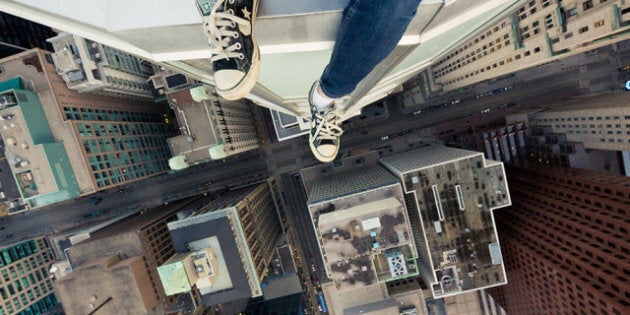 And if there's one photographer who's familiar with Toronto's architecture, it's Tom Ryaboi. If you don't know the name, there's still a good chance you'll at least recognize the Toronto-based photographer's work. Ryaboi is the creative force behind "City Rising", a timelapse video which, despite getting him arrested, made headlines in the local media and landed some of his photos in publications like the Daily Mail.
Huffington Post Canada Travel spoke with Ryaboi about rooftop hopping and finding inspiration through travel as he was heading south of the border for a photo shoot.
First off, thanks Tom for taking the time to talk with us. Whereabouts are you heading now?
I'm going to be in Central America for the next little bit, chasing volcanoes.
Where has photography taken you? Do you have a favourite city or country to shoot in?
Photography hasn't taken me to enough places yet, but travelling has brought me to photography. When I started travelling on my own in my early 20s, the camera became my best friend, it was always there with me and inspired to continue travelling and eventually find a career with something I love.
I don't have a single favourite country to shoot, but I do love to shoot in dense urban areas and love how they differ on every continent.
Much of your featured work so far — like City Rising — is shot in Toronto. What do you think this city has to offer visitors and travellers?
I often say I'm a tourist in my own city because I don't want my setting to ever get comfortable and mundane. Toronto is a great place to travel if you love food, architecture and fashion. I love walking around in the city with no real direction or destination, even though I've lived here most of my life. It still surprises me every day.
You're also an avid rooftop photographer, but also do some street-level photography as well. How do the two vantage points compare?
[They're] completely different mindsets. When I'm shooting on the street I have to be at the edge of my seat, moments happen and are gone forever within milliseconds. I love shooting street in Toronto because all the neighbourhoods or cultures are entangled and woven together. You can walk from Chinatown through the fashion district and into the financial district all inside of 30 minutes.
When I'm shooting on a roof I take my time and try to "sink" into my surrounding, coming up for air whenever I see a shot. The city is quiet when you are on a high roof and you get to appreciate it from a completely different mindset. Almost like watching the countryside from a mountain.
What other cities are great for rooftopping? Any surprising ones?
Toronto, Chicago, and Montreal are great cities to rooftop in for obvious reasons. I found Saigon to be a surprisingly good city to rooftop as well, not as high up as some of the others, but watching that city move was fascinating. All the cars, trucks and motorbikes moving like schools of fish in the sea, it's quite mesmerizing.
Things are a bit chilly right now to be hopping roofs. What do you usually do during the winter?
I try to get away from the winter in Toronto whenever I can. When I can't, I still go on roofs and try to enjoy the scenery.
Is there anything else you'd like to add or comment on?
I'd like to see Toronto take a page from some other cities around the world and utilize their roofs more — whether it's from energy, art installation, observation decks or whatever. I think some of the greatest space in the city is not being used at all. They should look to places in Europe and Asia for inspiration.
To see more of Ryaboi's work, check out the gallery below or visit his site.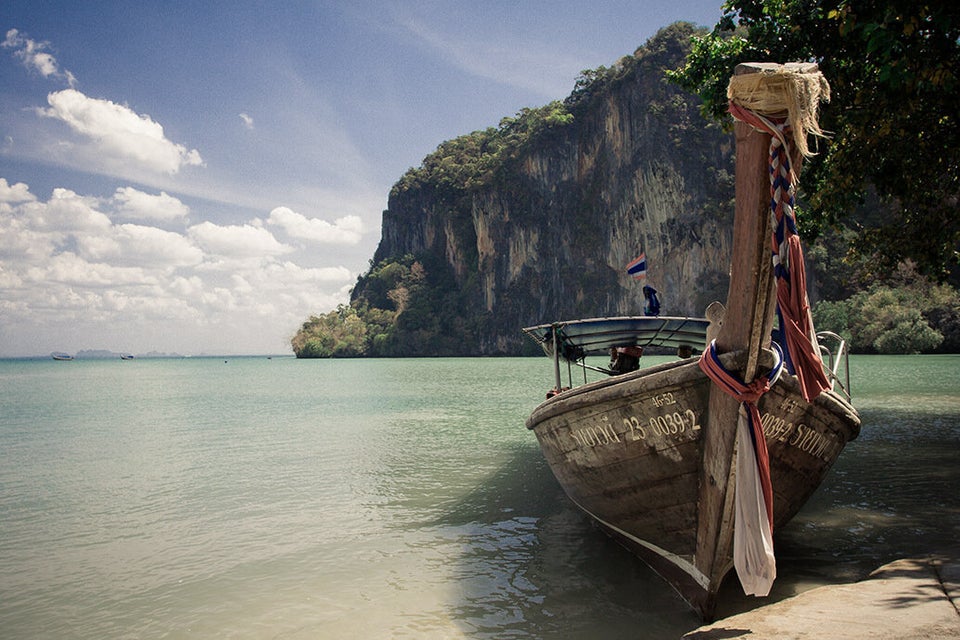 Tom Ryaboi Photography
Popular in the Community