Established by Toronto City Council in 1974, the Toronto Book Awards honour authors of books of literary or artistic merit that are evocative of Toronto. This year, the shortlisted authors are blogging for HuffPost about their creative journeys. What follows is the second of four such entries. See the previous entry here.
He haunts us still is a phrase used to describe the late Canadian Prime Minister Pierre Trudeau, but it applies equally well to another celebrated Canadian -- painter Tom Thomson. I say this because in the time it took to complete my book, Viewing Tom Thomson, A Minority Report, nominated for this year's Toronto Book Award, I was constantly made aware of how Thomson continues to infiltrate and influence our culture, long after his death in 1917. When writing a book, any author becomes sensitive to news about his or her subject, and in the year or so leading up to, and following, the book's publication, Thomson was an ongoing source of media attention, to my own surprise.
I was partly inspired to write the book by my own ambivalent feelings towards this iconic painter, not for his brilliant art, but for his status as a representative of what it means to be "Canadian." Yet in multicultural Toronto, or multilingual Canada, to whom does he speak, or speak for, now? The term "minority report" was used to open up the issue of relevance and significance, but it took unexpected turns even for me. People in their twenties remarked that they were not exactly sure who this Tom Thomson was. What I presumed to be common knowledge suddenly was not, and the word "minority" took on another perspective. Canadians who are familiar with Tom Thomson are perhaps now in the minority, a generational one.
Furthermore, for all the print describing how he painted "the Canadian north," there were dissenting views. For a resident of Alberta, or British Columbia, the first name that occurs when speaking of a painter of "the North" may well be Emily Carr, a Westerner, and a woman at that. Moreover, Calgary and many other Canadian cities, let alone provinces, are all geographically farther north than Algonquin Park (the site of many Thomson paintings), which may not really seem that far north at all -- unless you live in Toronto.
And yet, during these same years, as if to reassert his relevance, Thomson has been the focus of art exhibitions in Europe, a documentary film, a fringe festival play and more books. There was, and is, a twitter account for Thomson that chronicles the last months of his life, replaying over and over, as he becomes a Canadian Sisyphus. There is also a new rose, inspired by a Thomson painting, "Campfire," its reds and yellows ready for the frost.
As a Torontonian, there is also my own ongoing awareness of Thomson. His Toronto streets are my streets, recognizable landmarks of city addresses, buildings and natural sites. The Arts and Letters Club still stands just west of Yonge Street, a dignified edifice where Thomson socialised with fellow artists. Ride the Yonge subway north and you can see the red brick Studio Building as the train emerges above ground past Bloor. Here was where Thomson painted, until he moved into an adjacent shack to continue his art in simpler surroundings. And there, extending east, is the Rosedale Ravine, now a road but previously a route where Thomson was said to snow shoe in winter, along and up the Don River Valley, perhaps following the same paths where weekend pedestrians stroll today.
As I write this, it is fall, and of course, there are Tom Thomson Calendars for 2014 to hang again like shot game on a wall. There is the usual supply of fridge magnets, computer pads, key chains, cards, and mugs. All that is missing is the Rubik's Cube with his paintings covering each side, like the one available for Van Gogh. In the meantime, there is the possibility of another Thomson display at a gallery, even before the centenary of his death three years from now, which will certainly usher in another round on Thomson and the meaning of the Canadian identity.
So, yes. He haunts us still.
Kevin Irie will be reading from his 2013 Toronto Book Awards shortlisted book Viewing Tom Thomson, A Minority Report at The Word on the Street Festival in Toronto on Sunday, Sept. 22 at 1:30 p.m. and 5:30 p.m.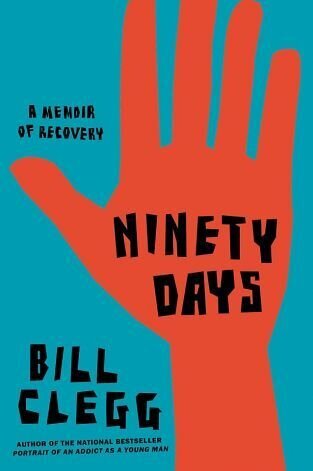 Editors Picks: Best Books 2012