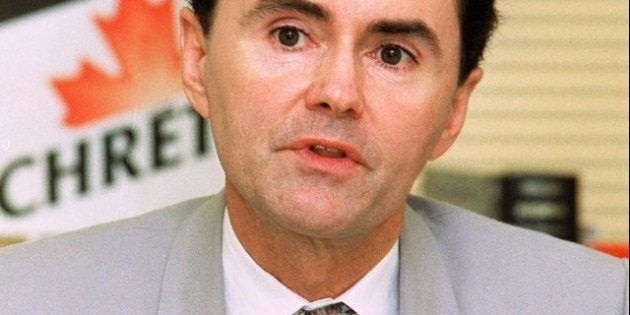 Class-action lawyer Tony Merchant, husband of Liberal Senator Pana Merchant, moved money to tax havens in the South Pacific and Caribbean, CBC News reports. The Merchants and their children's names are found in a huge stash of offshore financial information leaked to the Washington-based International Consortium of Investigative Journalists.
Merchant, whose law practice Merchant Law Group LLP has offices across the country, is an aggressive and ambitious lawyer known for pursuing multi-million-dollar class action lawsuits against corporations such as General Motors over manifold gaskets, Merck over its arthritis drug Vioxx, the big cell phone providers over system access fees, and Maple Leaf Foods over tainted meat. More recently, he has attempted to sue the federal government on behalf of the half million Canadians who received student loans and whose personal information was lost when Human Resources and Skills Development misplaced a hard drive containing sensitive information.
The Regina lawyer and well-known Liberal, however, is probably best known for earning millions from the $1.9-billion native residential schools settlement. In one of the largest ever legal payouts, Merchant received $25 million from the federal government for his work on behalf of residential school survivors. He could earn up to $40 million in legal fees, as well as tens of millions more for sexual and physical claims that are being handled by a special adjudicator and for which the government will add 15 per cent in order to cover legal fees, Aboriginal Affairs and Northern Development Canada confirmed Tuesday.
He was seeking $50 million for his firm's work but the federal government refused to pay the tab, throwing the two in a lengthy legal battle which was still brewing last month.
In an interview with the Star Phoenix in 2001, Merchant suggested his firm might gross more than $100 million off the residential school awards. "We thought we would do well financially and I think we will do well financially," Merchant is quoted saying.
Harold Jimmy, a Cree man, complained to the Saskatchewan Law Society after receiving a solicitation letter from Merchant, according to the Star Phoenix. Jimmy told the newspaper he was appalled lawyers were making millions handling cases while the government and the churches had already admitted wrongdoing.
In 2002, the Saskatchewan Law Society found Merchant guilty of conduct unbecoming a lawyer for sending retainer letters to former residential schools students asking them to authorize his firm to pursue claims on their behalfs. The letters, which used language like "you have nothing to lose" and "if we do not recover anything, then you'll pay nothing," were found to have been capable of misleading the recipients. Merchant was reprimanded, fined, and costs were assessed against him.
It wasn't the first or the last time Merchant found himself defending his actions in front of the law society. The 68-year-old has a lengthy list of complaints against him. Last year, he appealed a six-month suspension the Law Society had issued after it found him guilty of two more counts of conduct unbecoming of a lawyer. He was found to have breached two court orders, one of which required him to pay settlement proceeds to his client. He's been found guilty of conduct unbecoming of a lawyer five times by the Saskatchewan Law Society. In 1986, he was fined $1,000 for having wilfully interfered in the lawful use of property after he pleaded guilty to mischief for helping friend and client Colin Thatcher, in 1983, take his nine-year-old daughter Stephanie from the home of a family friend the day after Thatcher's wife JoAnn Wilson was killed.
In 1989, Merchant failed to reply to correspondence from the Law Society and was fined $500. In 2006, he was again found to have sent correspondence reasonably capable of misleading the recipients. In that case, Merchant sent residents of Estevan, a town that was evacuated after a train derailment, correspondence that said that if the Merchant Law Group was incapable of recovering any funds, residents would pay nothing for its services. But a retainer agreement included in the correspondence said the opposite. He was reprimanded and fined $5,000. That same year, he was also found to have breached another court order after withdrawing money from his client's trust fund without their approval. He was given a two-week suspension.
According to the Globe and Mail, in 2007, the Supreme Court of British Columbia, awarded one of Merchant's clients more than $300,000 in damages and punitive charges after the judge determined Merchant Law Group had wrongfully billed them $250,000.
Merchant's Liberal ties in Saskatchewan date back to 1934. His grandfather, Vincent Smith, and his mother, Sally Merchant, were both short-term Liberal members of the province's legislature.
Tony Merchant won a provincial seat in 1975 and represented Regina Wascana until 1978. According to Maclean's magazine, Merchant ran unsuccessfully for the provincial Liberal leadership in 1976 and tried three times to get a federal seat. He was an early supporter of Jean Chrétien's leadership ambitions and seems to suggest he had a hand in who was appointed to the federal bench during Liberal years.
When Chrétien appointed a Merchant family member to the Senate in December, 2002, the only real surprise was that it was Pana, and not Tony, who got the nod, Maclean's journalist Jonathon Gatehouse wrote in 2006.
"There were discussions," Merchant told Gatehouse, "but it would have been impossible unless I was prepared to back away from practice. And I wasn't ready to do that."
Merchant is well known for his billing. He told The Globe that in 2005, he billed 5,300 hours. Top performing lawyers usually bill around 2,000 hours a year. Merchant has told numerous media outlets he usually bills 12-to-15 hours a day, seven days a week, sleeps only a few hours and eats one meal a day — dinner.
Still, he likes to travel.
"I'm happy with what I do. I travel, I work huge hours, but I do it in different places. It's just more interesting. I carry big briefcases of junk. It's more interesting to be in a hotel room and eat in a different place and go out. In Qatar, I sat at a pool and dictated for probably seven or eight hours. I work a little harder in a sun place," he told the magazine.
"I try to have a suite when I can afford it, so if I wake up, I can not wake my wife. If I don't, I wake her. That was her bad luck to have married me. If the lights are on and I'm dictating, she can put the covers over her head," he says with a laugh. "She accepts that, she's a wonderful person."
Pana Merchant, 70, is the first Greek-born woman to serve in the Senate and the second woman to represent Saskatchewan. She was a past fundraising chair of the Liberal Party of Saskatchewan. The former schoolteacher is well-known for her philanthropic work with the visual art community. She was a founding board member of the Canadian Race Relations Foundation but no one at the organization was able to comment on her work with them Wednesday. Her three sons, Evatt, Joshua and Matthew, all practise law with their father.
The couple has made headlines before.
"When the court ordered him to disclose his financial documents, he dragged his heels, then submitted an avalanche of disorganized papers, including a list of 16,000 items with no description or explanation. When he pressed the case to the Federal Court of Appeal, the three-judge panel criticized his "unacceptable conduct" and disrespect before the court. Of particular issue were Merchant's efforts to file a legal memorandum that exceeded the court's 30-page limit. After it was twice rejected, he changed the page margins and filed the same argument in eye-straining, extra-small type," Gatehouse wrote.
In 2006, Pana Merchant, then a senator, sued Saskatchewan Government Insurance for $1,450 in damages the family dog had inflicted on their son's car. Merchant sued the insurance corporation after it refused to pay for the damages to the 1999 Oldsmobile Alero, according to the Regina Leader Post. The lawsuit also claimed for "punitive and exemplary damages" for bad faith conduct.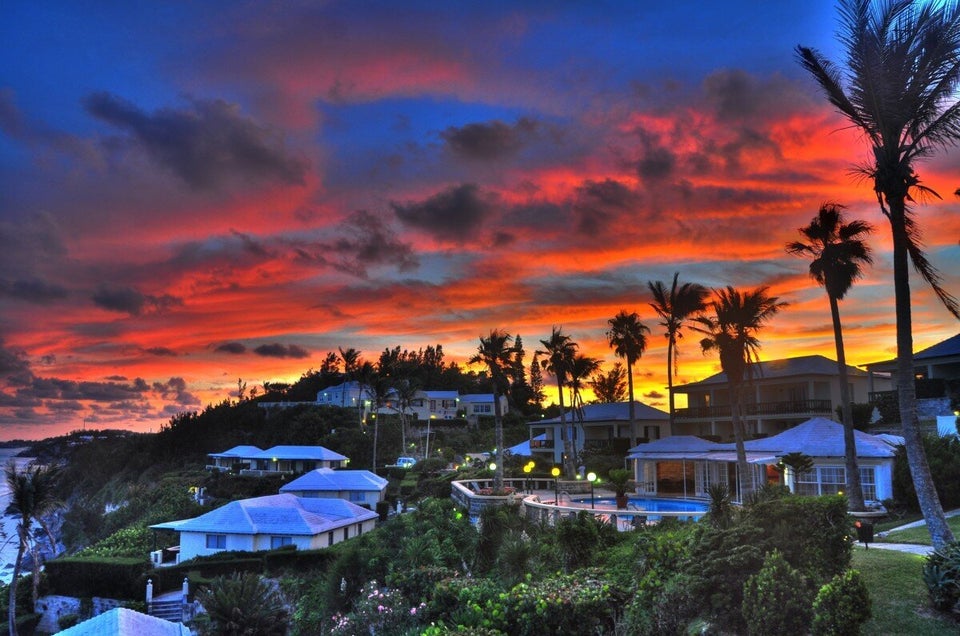 Top Offshore Tax Havens For Canadians