A new report is urging Ontario to take longer to hike its minimum wage to $15 an hour, or face losing as many as 90,000 jobs in the province by the end of the decade.
The report from economists at TD Bank also predicts that, once the minimum wage is hiked to $15 an hour, three in 10 Ontarians will be earning that amount.
Economists Derek Burleton, Michael Dolega and Dina Ignjatovic don't argue against the hike; in fact, they say it "can potentially generate more benefits to society than costs in terms of any resulting job loss."
But it's the speed at which Ontario plans to hike wages that is worrying the authors.
A breakdown of Ontario's labour rule changes, including the minimum wage hike:
The Liberal government of Premier Kathleen Wynne announced earlier this year it plans to raise the minimum wage to $14 per hour in January 2018, followed by a hike to $15 in early 2019. The lower minimum wage for those under 18 and liquor servers will also rise, to $13.05 by 2019.
"It is difficult to find experiences in North America where the wage has been increased as sharply over such a compressed period of time," the TD economists wrote in a report issued Tuesday.
They noted that Alberta is also planning to hike its minimum wage to $15 in a short period of time, but Alberta's higher wages mean the province will be less impacted than Ontario by the move.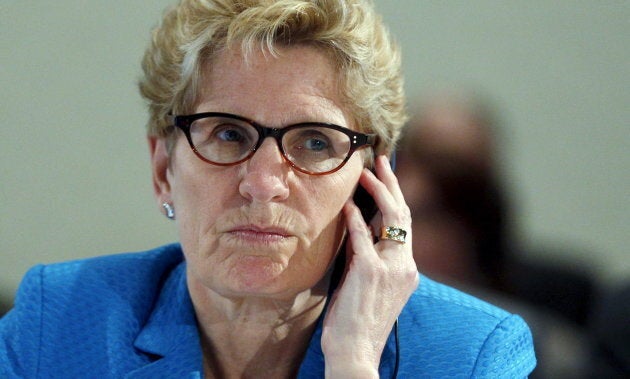 The report noted there will be a "positive household income effect" from the minimum wage, but businesses will be facing higher costs, and will look to offset that by hiring fewer workers, cutting some jobs and increasing the use of automation.
The net effect will be that the province will have 80,000 to 90,000 fewer jobs than it otherwise would have by 2020, the TD Bank report predicted.
The report also predicts inflation will be 0.3 percentage points higher than it would have been, thanks to higher incomes and businesses passing on higher costs to consumers.
An earlier report from Ontario's Financial Accountability Office estimated the wage hike would cost the province around 50,000 jobs. But the TD Bank estimate offers a higher number, because it expects Ontario's economy to slow down, particularly the housing sector.
It is difficult to find experiences in North America where the wage has been increased as sharply over such a compressed period of time.TD Bank report
"What's more, the hikes will coincide with other cost pressures, including rising interest rates, higher CPP premiums, carbon pricing and elevated electricity costs," the report noted.
The TD economists are urging the government to delay implementation of the $15 minimum wage by at least two years, to 2021.
The report also suggests creating "differentiated minimum wage rates" for different cities. For instance, while $15 an hour would be appropriate for Toronto, $11 or $12 an hour would be more appropriate for less expensive cities like Windsor.
Finally, the report urges the province to consider creating "a process that depoliticizes the setting of the [minimum wage] rate."
Popular in the Community