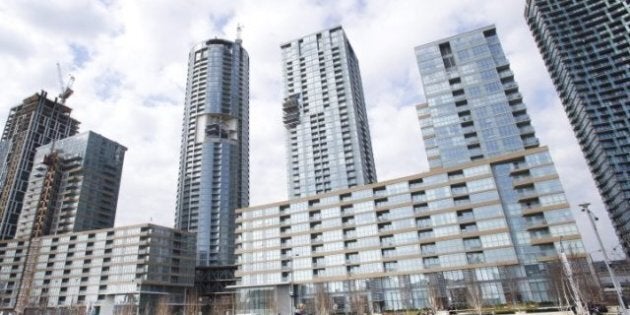 But a new report from CIBC suggests Canada might in fact be unique when it comes to housing, and if anything, we need more of those condos dotting the landscape.
Canada is seeing a large spike in the population of the age group most likely to buy a home. Canadian immigrants have increasingly been coming from the 25-to-45 age group, the people most likely to buy homes, and that is driving up demand for new homes, CIBC economists Benjamin Tal and Nick Exarhos write.
"In 2013 the number of Canadians aged 20-44 rose by 1.1 per cent," they write. It may not sound like much, but "this is not only the fastest pace in more than two decades, but also much stronger than the average OECD rate."
Over the past decade, this age group has grown 75 per cent faster in Canada than in the U.S., Tal and Exarhos note. That could go some way to explaining why the U.S.'s housing market has been so much weaker than Canada's over the past half decade or more.
The CIBC economists also say Canada has been underestimating the number of "non-permanent residents" in the country — students, refugees and temporary foreign workers.
StatsCan's 2011 household survey estimated the number of non-permanent residents at 400,000, but Citizenship and Immigration Canada put that number closer to 600,000, the report notes.
"That's a huge gap," the CIBC economists say.
They figure official population projections for 2014 underestimate the non-permanent resident population by about 100,000. And they note that that should have an impact on the rental market, because non-permanent residents are more more likely than others to rent rather than buy.
That is one major indicator that housing-market bears point to as evidence that Canada's housing market has overheated. (See "9 Signs Canada Has An Epic Housing Bubble," below.)
The CIBC economists do note that that three provinces — Alberta, British Columbia and Ontario — are "seeing homebuilding that is outstripping what demographics would normally dictate."
Construction in Vancouver has been flat for a few years and "only in Calgary do [housing] starts continue to show upward momentum," the CIBC report says.
"Still, our evidence that recent demographic demand for housing has been undercounted suggests that there has been no significant overbuilding," the economists conclude.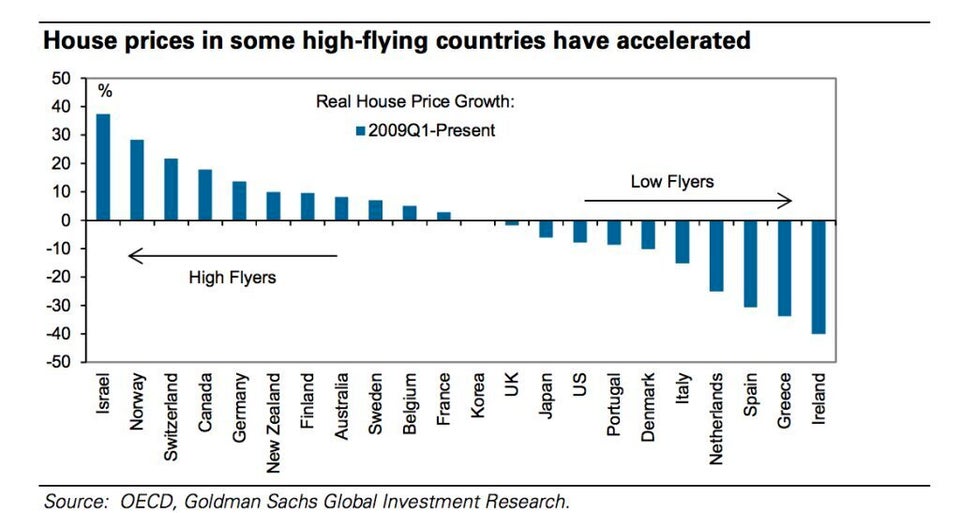 9 Signs Canada Has Epic Housing Bubble
Popular in the Community