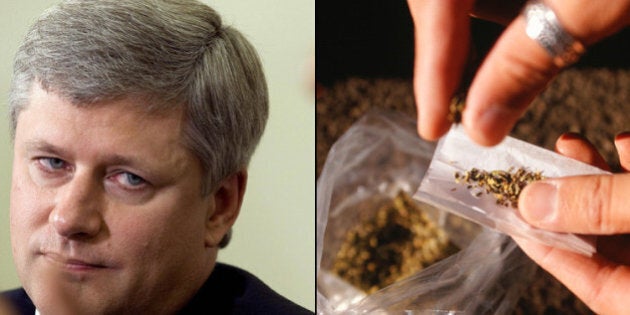 Last week, MPs debated Bill C-2 -- an Act to Amend the Controlled Drugs and Substances Act. The primary purpose of the bill is to obstruct the establishment of safe injection sites in Canada, despite over a decade of successful harm reduction at Vancouver's Insite.
When Bill C-2 was first introduced, the Conservative Party launched a fundraising campaign that proclaimed "Keep heroin out of our backyards" and warned of "special interest" groups that are seeking to replicate "the experiment of Vancouver's Insite facility."
This is just one example of how politicians of all stripes get drug policy wrong. And it's indicative of a newly identified condition called Drug Policy Abuse.
Maybe you've seen the symptoms in your politician. Inability to speak openly and honestly about drugs for fear of being vilified or smeared by their opponents. Clinging to age-old and trite "tough on drugs" rhetoric. Refusing to acknowledge that drug problems are a complex mix of social, health and economic issues. Failing to examine the mass of evidence demonstrating that new approaches can reduce violence associated with the drug trade and improve health outcomes in cases of problematic drug use.
In an era when Canadians are increasingly open to new approaches to drug policy, our political leaders are still overwhelmingly timid about questioning the status quo.
Fortunately, we do have some bright lights of various political stripes willing to have the conversation. Federal parliamentarians who favour cannabis legalization include not only Liberal leader Justin Trudeau, but also Conservative MP Scott Reid and NDP Deputy Leader Libby Davies. The NDP's official cannabis policy for 40 years -- reaffirmed by current party leader Thomas Mulcair -- is decriminalization. Elizabeth May's Green Party would legalize marijuana and launch a public consultation on the decriminalization of all illicit drugs. Similarly, Liberal Prince Edward Island MP Wayne Easter defends the need for safe injection sites and favours bringing illicit drugs under a regulatory framework given that "the current drug laws are not working."
At the provincial level, Wildrose Pary leader Danielle Smith in Alberta is in favour of the decriminalization of cannabis. In British Columbia, Health Minister Terry Lake points to the success of Vancouver's Insite supervised injection site in preventing transmission of HIV and other blood borne infections, reducing overdose risks, and connecting drug users to services. And former Attorney Generals Kash Heed and Geoff Plant speak out about the need to regulate cannabis in BC and Canada.
Municipally, former Vancouver mayor Larry Campbell ran on a platform of implementing supervised injection sites, and city councilors in Toronto have lobbied for such a site in their city. Eight BC mayors including Vancouver's Gregor Robertson, have called for the legal regulation of cannabis in Canada, as has Thunder Bay mayor -- and former police officer -- Keith Hobbs. Councillors and mayors at the 2012 Union of BC municipalities convention passed a resolution calling for the appropriate levels of government to "decriminalize marijuana, and research the regulation and taxation of marijuana."
Outside of Canada, European countries are actively supporting harm reduction efforts and Latin American countries are demanding alternatives to criminalization and the punitive approaches to drugs over the past 40 years. Uruguay has moved to legalize cannabis use for adults. Closer to home, four US states -- Colorado Washington, Oregon and Alaska -- have done the same, with more surely to follow.
It's encouraging that at least some politicians are willing to challenge conventional thinking on this matter. It shows we're at a crossroads with regards to drug policy.
All the more reason for Canadians across the country to confront their elected representatives about their Drug Policy Abuse problems. In order to help spark a larger conversation to address this nationwide affliction, the Canadian Drug Policy Coalition has launched an awareness campaign at drugpolicyabuse.com. The CDPC encourages Canadians to help create a safe environment for politicians to confront their dependency and open themselves to honest, evidence-informed dialogue about drugs.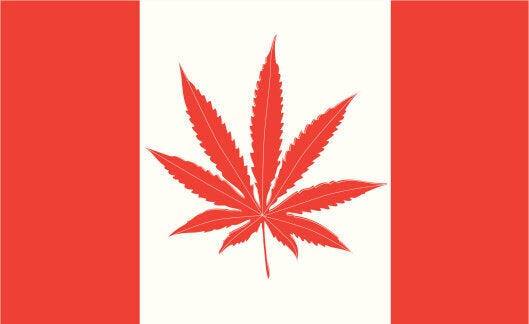 Which Province Smokes The Most Pot?
Popular in the Community