Making up 99.8 per cent of all Canadian businesses, small- to medium-sized enterprises (SMEs) are crucial to realizing Canada's Innovation Agenda. The Government of Canada acknowledges the role of SMEs to accelerate economic growth and notably invests in programs that fund business-led innovation.
For instance, the National Research Council (NRC) received $59.6 million this fiscal year to support research in partnership with SMEs. The greater value in the 2017 budget, however, goes to SMEs that participate in "superclusters," with the government committing up to $950 million in projects that link startups with postsecondary institutions and research institutions.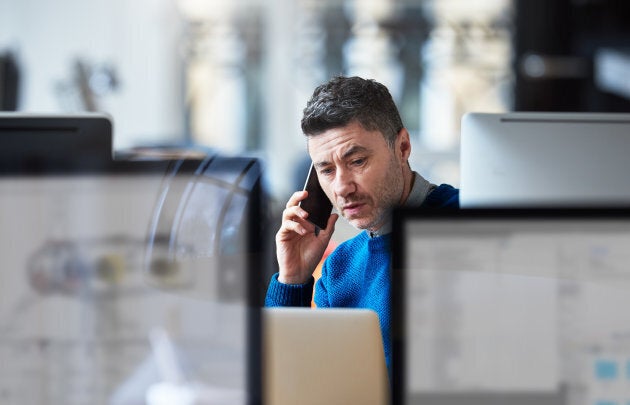 While this seems like a promising opportunity, the proportion of SMEs that will actually benefit from these funds is up for debate. The existing structure of academic research collaborations and supercluster projects largely favour medium-sized enterprises. Only 1.6 per cent of SMEs are medium-sized, and 55 per cent of the remaining small businesses have less than four employees. These statistics indicate that over 600,000 small businesses are likely not big enough to participate in the proposed government funded innovation.
Why is it so difficult for small businesses to receive innovation support?
1. Eligibility often requires SMEs to be at least two years old, making it difficult for most startups to participate.
This requirement is added to grant programs in an attempt to ensure that investment is allocated to sustainable businesses by effectively weeding out early stage ideas. While their prudence is understandable -- we are dealing with taxpayer's money, after all -- the idea that all young projects are likely to fail is misguided.
In its current form, this criteria makes it possible for an SME with less market demand to receive funding over a new SME with proven return for their project simply because it has been around for a little bit longer. If a startup is able to get top expert researchers at an established academic institution to back their projects, they should at least be open to consideration.
2. Up-front cash investment structures can cripple the cash flow of small businesses.
Cash flow can be a challenge for small businesses and early stage ventures, as most federal innovation funds require cash contributions from SMEs to match government funding. While it is reasonable to have businesses back their own ideas, the fact that these innovation programs require cash contributions in full and up front from a business can be a heavy burden.
If a business runs tight on their cash flow, which can be expected for some small businesses and early stage ventures, they don't have $25,000 or more extra cash at their disposal to infuse into a research project. To make matters worse, these funds might not even be needed or used by the project for months down the line, meaning situations can result where the money sits in the institutional partner's bank account collecting virtual dust while the SME struggles to meet their monthly operational expenses. Allowing contributions to be distributed across the duration of the project or through installments would enable more SMEs to participate in these collaborations.
3. Projects move slow in comparison to the agile approach needed of innovation.
The structure of industry-academic projects can pose challenges, particularly for businesses used to working on agile projects. For instance, post-secondary and research institution administration typically move slow and can be quite expensive. With so many administrative holes to jump through, projects with these partnerships can move at a snail's pace. This can be particularly frustrating for SMEs that are relying on project deliverables as part of their current year's growth strategy or time sensitive, client requested innovations.
A process as simple as hiring talent for the project can take upwards of three months, as most institutions require a minimum number of formal quotes, budget approval sign-offs and extensive review processes. When you're an SME diving headfirst into a project, time is of the essence. These administrative barriers make it virtually impossible to gain funding, operate and create a sustainable business model in a timely fashion.
These innovative collaborations result in critical knowledge transfer that strengthen Canadian businesses and the economy.
The fact that a business has not yet participated in a R&D or supercluster project may not be an innovation issue, as much as a capacity issue. When designing business-led innovation programs for SMEs, it is important to consider accessibility, particularly for first-time businesses seeking to lead a project.
Such projects breed substantial benefits for all parties by providing small businesses access to leading field expertise and supporting High Quality Personnel (HQP) training for institutional partners. While it takes an initial investment upfront, these innovative collaborations result in critical knowledge transfer that strengthen Canadian businesses and the economy.
Follow HuffPost Canada Blogs on Facebook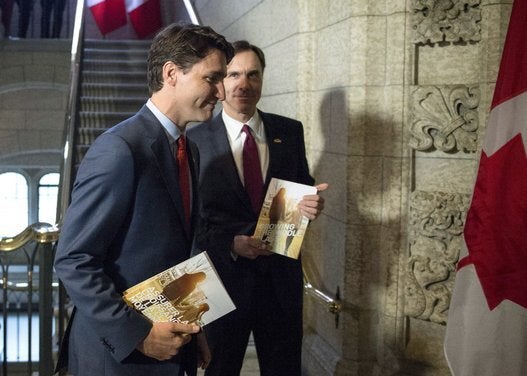 Federal Budget 2016 Highlights