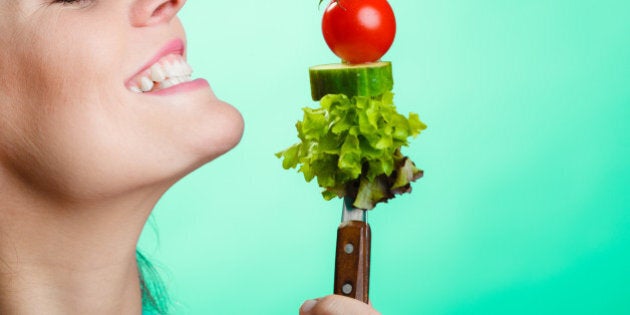 "Never say never" seems to be the tagline of food trends in 2017. Matcha cookies? Check. Coffee in a cone? Yes, it's happening! Souping and not juicing? You bet it's a rising trend. The fat is back and the plant-based diet is in. Hashtag #crazyfoodtrends.
#1 All meals come from a bowl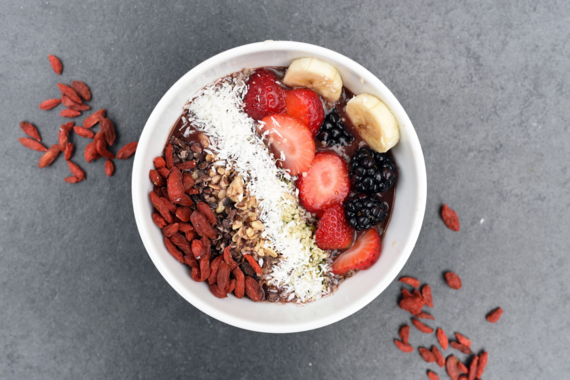 Bowls are not just for soups and salads anymore. Nope. Your smoothie has already moved to a bowl as well. The major advantage is that you can eat it on the go. Plus, you can literally create an entire meal in a bowl. Research shows that food just tastes better in a bowl than on a plate. We have seen the rise of acai bowls - which have a base of a smoothie made with berries, including acai, and topped with berries and nuts, as well as the tendency for the salad we had for lunch to turn into a nourishing quinoa bowl - which features quinoa, sweet potatoes, beets and broccoli, along with some hummus. Colorful and healthy, food in a bowl has taken over the world in 2016 and there are all the signs it will continue to grow into 2017.
#2 Good bye, juicing, souping is taking over!
Just on time for the cold season in the Northern Hemisphere, souping has taken over juicing. The era of the fad diet trends is gone (we are looking at you, cabbage soup diet). Now it's time for soups made from wholesome ingredients. Soup increases vegetables consumption, is filling and is low in calories. Shop at the local farmer's market and use those fresh vegetables to make a hearty vegan meal. Soups keep you full for longer and you are not going to feel hungry either. Keep your eyes open in 2017 for a variety of souping cleanses.
#3 Matcha is in everything
You have probably seen already that matcha is showing up in pretty much anything lately. You wonder what this green powder is? We are here to help: matcha is a powder made from specially grown and processed green tea plants. The tea plants that are turned into matcha are grown in shade for three weeks before harvest and the final product doesn't contain any veins or stems. Just like green tea, it will give you a caffeine kick, is considered a superfood and, unlike the tea, it can be added into a lot of foods. Introducing matcha cookies, matcha cheesecakes, matcha burger buns, and even matcha gnocchi. 2017 will see an increase in the use of matcha. We bet tea has turned green with envy
After decades of being "the bad guy", fat is now no longer our enemy. That doesn't mean that we should forget the word "moderation". Butter - and any other saturated fat - still doesn't get a free pass in our diets. It still has to be consumed responsibly. However, we see the rise of nut butter, which are filled with heart-healthy unsatured fat, provide some protein, vitamins and minerals. Because they are healthy and make convenient snacks, nuts - and even seeds- butters should always be in your pantry. Try the many options on the market - cashew butter, brazil nut butter, tahini (sesame seeds butter) , coconut butter, almond butter, pumpkin seed butter, and, of course, peanut butter, to name some of them - and choose the ones you like best. Make sure to also include these healthy foods in your diet to stay healthy and full. 2017 will be the year of accepting good fat back in our diet. And, most certainly, the avocado toast trend is here to stay.
#5 Doner kebab is taking over Los Angeles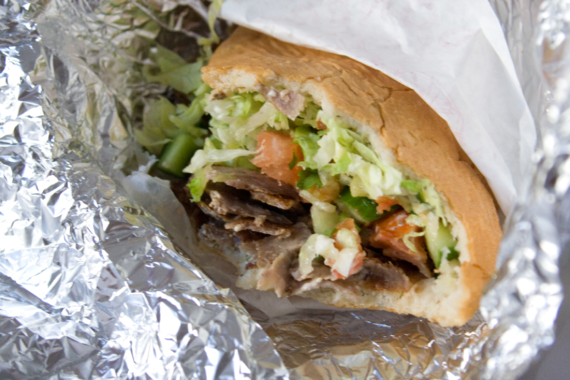 Doner kebab is not a new thing. It's been pretty popular all over Europe for quite a while and is not new to America either. Doner kebab is a type of Turkish kebab, made of meat cooked on a vertical rotisserie. The sandwich usually contains tomatoes, lettuce, cabbage, onions, pickled cucumber and various sauces alongside the meat, which can be lamb, chicken, veal or pork. Versions of it include the Greek gyros, while Shawarma is a variant of it. The reason why the world goes crazy over doner kebab? Convenience! You just show up at the fast food place, order it and eat it on the go. With Los Angeles being quite in love with Middle Eastern foods and the growing of the casual market, there's no doubt 2017 will be the year of the doner kebab.
#6 Local food is the key ingredient
In a survey by BookCulinaryVacations.com, more than 300 travelers have been asked about their travel preferences in the summer of 2016, and 73% of the respondents said they prefer local activities when they travel. This includes, of course, local food. 2017 is the year when we go back to our roots, rediscover the healthy dishes of the past and give them a contemporary twist. Eating local, in season food, does not only mean the food is fresher but is also helps save the planet. With a high emphasis on greener activities and reducing the carbon footprint of all activities, the focus on local food increases each year.
#7 Plant-based eating is on the rise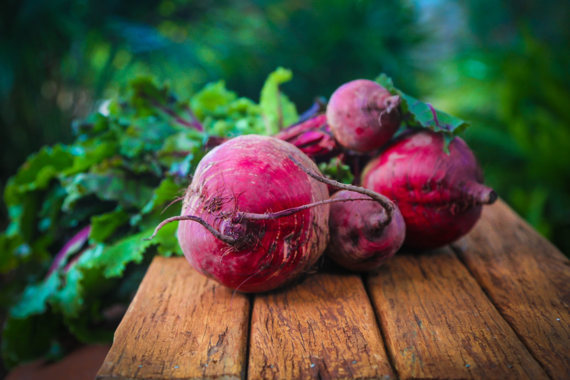 Many health conscious consumers are making the switch to a plant based diet. Meat free Monday, National Vegetarian Week and World Vegetarian Day already have a lot of followers. 2017 will see an increase of those who will try to include as many plant based meals in their diet as possible, without being confined to traditional vegetarianism or veganism. Add to this the increase use of every part of a plant and we've got a trend to keep our eyes on. Take the beet for example: you can use the root for a raw salad along with carrots and apples, while the greens can be sauté and eaten as a side dish.
#8 Coffee in a cone is the new hype
The summer of 2016 has seen the Ice Cream in chimney cakes making a huge wave in Central Europe. But, as we come to the end of the year, coffee in a cone is taking over. With coffee still popular and getting more and more good rep as being a healthy choice, 2017 will be the year of us switching to drinking our daily cup of joe...from a cone. The trend comes from South Africa and has all the signs of being the next hype.
#9 Move over, sugar, you are bad
Sugar is bad for us. According to a study published by JAMA Internal Medicine , a diet high in sugar may increase your chances of dying of a heart disease even if you are not overweight. Though we know sugar is not our friend, we still have a major sweet tooth. Enter the healthy alternatives. Since sweeteners also get a bad rep, except stevia, which is made from a plant, 2017 will be the year of raw honey, agave, date syrup and coconut nectar. Start saving those recipes!
#10 Instagram influencers' photos make us drool
2016 saw the rise of Instagram influencers who promote healthy eating. 2017 will still be about drooling over their bowls of goodness. With diets getting a bad rep, now it's all about living a healthy life, with all that it entails: mind, body and soul. And it's not surprising that Instagram influencers take over our habits since, based on the same study by BookCulinaryVacations.com, 49% of the responders are active on social media even on vacation. And you may ask what exactly do they share while on vacation? Their plates and bowls of food! Hashtag #yummy.
Follow HuffPost Canada Blogs on Facebook