On January 1 many Canadians will make a New Year's resolution to start, or renew their commitment to a healthy lifestyle. However, with the surplus of fitness tips and articles available, it can be challenging to understand what types of programs and exercises will make the biggest positive impact on your health.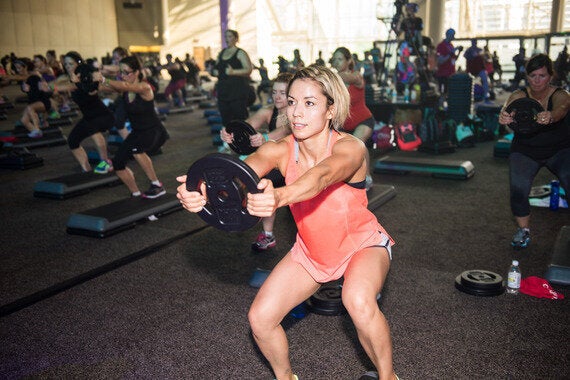 With that challenge in mind, canfitpro, Canada's largest provider of fitness education, surveyed its membership base -- which includes leaders in the fitness industry from personal trainers to facility owners and operators to healthcare providers, teachers and professors -- to ask what they believed would be the most effective fitness trends in 2015. Rather than identifying trends that were going to be popular in 2015, canfitpro reviewed the almost 2,000 responses to determine what is predicted to make the biggest positive impact on the health and fitness of Canadians.
Take a look at the full list of health and fitness trends that are going to improve the health of Canadians in the upcoming year:
1. High-Intensity Interval Training (HIIT)
Characterized by very intense periods of exercise, followed by durations of rest, HIIT training has been gaining popularity for the significant benefits it generates in a shorter time than steady-state cardio. As Canadians become increasingly busy, they cite 'not enough time' as an excuse for not exercising. HIIT addresses that time crunch. Examples of HIIT include elements of CrossFit along with classes like Jillian Michaels BODYSHRED.
Functional fitness refers to exercising using movements that prepare you for the activities of daily life. Functional fitness uses multiple muscle groups versus one specific muscle group at a time. Balance-challenging movements also make up a significant portion of a proper functional fitness regimen. Fitness programs like Les Mills BODYPUMP (pictured below) and Lebert Equalizer are based on functional fitness exercises like squats, lunges, deadlifts, rows, plank (a.k.a. hover) and push-ups.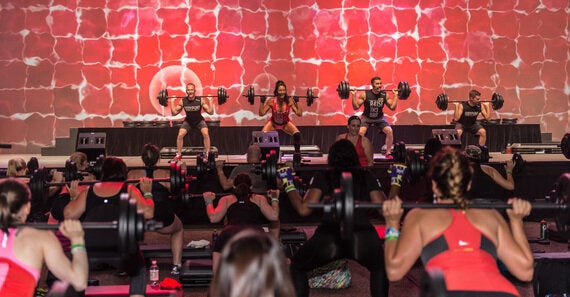 According to Statistics Canada, citizens over the age of 65 will make up 25 per cent of Canada's population by 2036. This is generating demand for programs to help older-adults maintain their quality of life. Fitness professionals are seeking education and training to enable them to deliver safe and effective programs for older adults. Many fitness classes, like Newbody, offer a safe, age-friendly workout for people of all ages.
4. Working out with certified and experienced fitness professionals
Fitness professionals are continuously specializing and expanding the services and programs they provide, while consumers are seeking experts who are certified and knowledgeable. Canadians can now assess the credentials of registered fitness professionals in their area using repscanada, the Canadian Register of Exercise and Fitness Professionals. The site currently lists 20,700+ fitness professionals and is an excellent tool to connect qualified fitness experts with fitness enthusiasts looking for guidance and support in their workouts. This guidance helps people achieve faster results and provides encouragement in a safe and fun environment.
Working with a personal trainer is recognized as one of the most effective ways to achieve health and fitness goals. Trainers work with fitness consumers at all levels to create customized fitness plans and provide one-on-one motivational coaching to reach fitness goals.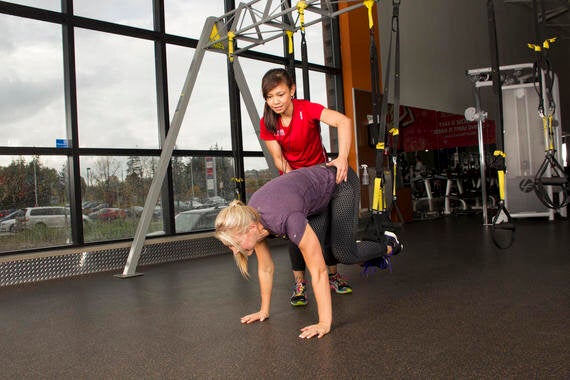 Using the weight of your own body to create resistance is growing in popularity among fitness professionals and consumers alike. This form of exercise builds strength, muscle and burns fat. TRX and YogaFit are examples of training systems in which enable people utilize their own body weight for an effective workout.
7. Express workouts (20 minutes or less)
In an express workout, participants do multiple exercises in a short time to generate maximum results. This is the perfect workout for those on-the-go. Providing the ultimate convenience, an express workout typically lasts 20 minutes or less. GoodLife Fitness offers a 20-minute total body circuit called the FitFix.
8. Nutrition education programs
Nutrition education programs, like canfitpro's Nutrition & Weight Loss Certification, are an important component of any fitness routine and are designed to help people track and plan what they eat and drink to become healthier. Nutrition is a key component when trying to lose or manage weight, gain muscle or simply improve quality of life.
Designed for all fitness levels, Bootcamp classes increase your cardio fitness, strength and agility while simultaneously burning fat. Unlike working one-on-one with a personal trainer, Bootcamps such as MYBootcamp from GoodLife Fitness or Tommy Europe's SHRED Bootcamp (pictured below) take place in a group setting with a fun, challenging and motivating atmosphere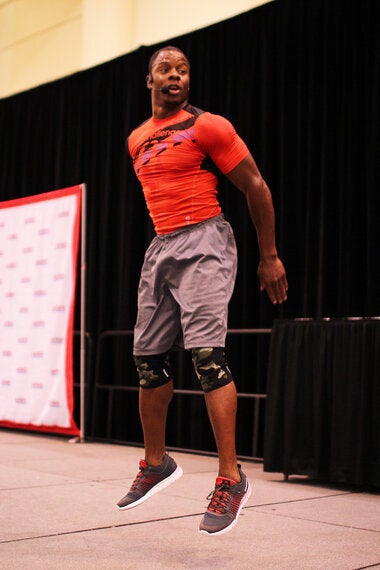 Circuit training is a form of body conditioning that uses resistance training, using high-intensity aerobics. It's fast paced, moving from one exercise to another with short rest intervals. It builds strength, endurance and muscle definition while improving cardiovascular fitness.
Which trends are you looking forward to adding to your fitness routine in 2015? Have your say in the comments below.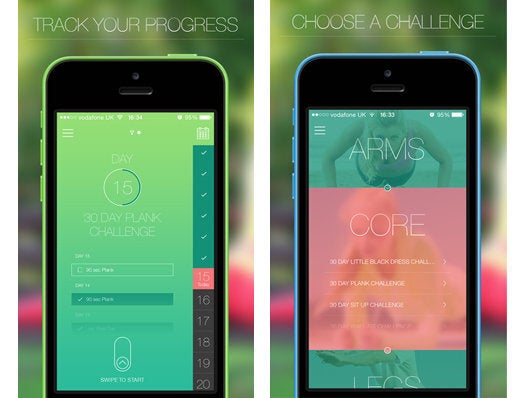 Best Fitness Apps 2014
Popular in the Community