Labour Day has come and gone, meaning it's time to say bye-bye to summer and hello to fall.
'Tis the season to start prepping your fall closets with cape dresses, patchwork and windowpane plaid. Let's just say your faux fur-trimmed coat will keep you looking chic as you sip that pumpkin spiced latte.
Feeling the transition pressure from summer to fall? Don't worry. Let Monica Richards from ModaMob walk you through the biggest trends of the season, straight off the 2015 fall runways.
Watch the video above to check them out!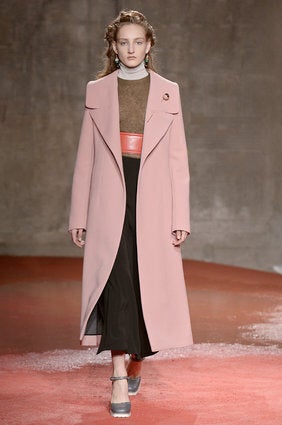 Fall 2015 Fashion Trends To Add To Your Closet Right Now