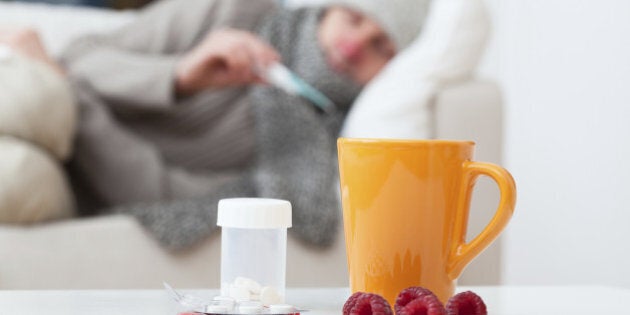 Cold and flu season is upon us! While frequent hand washing and using hand-sanitizer can help protect you from catching something, is there anything else you can do to stay healthy this winter?
The usual advice to fight off colds and the flu? Plenty of fluids and lots of rest to let your body fight off the virus. But productive people want to know: isn't there anything else I can do for some extra cold and flu-fighting power?
There are plenty of natural supplements out there claiming to keep you healthy all winter long, but not all of them are supported by research.
Here are the top five supplements that you can take to help boost your immune system and prevent and treat cold and flu!
If sore throat is severe, persists more than two days, is accompanied or followed by a fever, headache, rash, nausea or vomiting, see a doctor right away.
Also talk to your doctor before using herbal supplements if you have:
• A cough that lasts or is chronic such as occurs with smoking, asthma, chronic bronchitis or emphysema.
• A cough accompanied by excessive phlegm (mucus).
Stop use and consult a doctor if:
• New symptoms occur, symptoms get worse or last more than seven days.
• Cough lasts more than seven days or occurs with rash or persistent headache.
• Fever worsens or lasts more than three days.
These could be signs of a serious condition. In these situations, don't hesitate to seek medical care and take medications when recommended by your doctor.
Disclosure: Christy Brissette is a brand ambassador for Nature's Way.