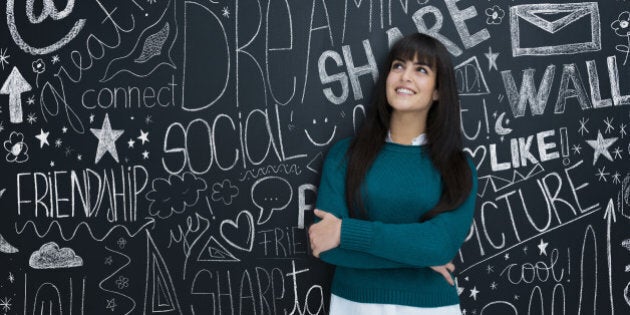 We all know that groups are powerful tools to use on Facebook. They provide us with an opportunity to get to know people on a whole different level. Since groups are usually based on a theme or topic not a business per se, we get to meet people we share common interests with and get to build deep relationships with them over a shared interest.
There are TONS of groups out there. Some have become a place where people simply post their sales and promotions one after the other and rarely add value or give you an opportunity to make connections. Others have become true platforms to grow your business, build connections and develop relationships.
Listed here are the top 5 groups on Facebook to grow your business, in my opinion. I use these groups almost daily and have been able to help others and learn about new opportunities from my efforts.
1)Global Speakers, Radio Show Hosts, Authors, Publishers & Media Experts - Hosted by Patty Farmer. She is an International speaker, author, and social media strategist. This group is active, supportive and has plenty of opportunities to meet others and grow your speaking business. Daily themes guide your posts, so check in often to participate in the daily threads.
2)Women's Speakers Association - Hosted by the Women's Speakers Association. If you are an aspiring or established speaker this group is a must! Daily thread posts encourage interaction and sharing of you and your business and lots of opportunities for speaking gigs are shared. Plus, WSA offers weekly live streams, webinars, and training to up your speaking game!
3)Freedom Junkies - Hosted by Nicole Connelly. If you are dreaming of a freedom lifestyle, where you can work and travel the globe then Nicole is the person to help guide you and her group is filled with freedom aspiring entrepreneurs. Nicole and her husband have been "on the road" for 4 + years now, traveling the globe while running a success social media management company, travel blogging and teaching others how to do the same. You've gotta join this group if location freedom is in your dreams!
4)Connect Now Business Network - Hosted by Jennifer Henczel. This group might be local and smaller than the others listed, but it's mighty. Jennifer has a heart for helping others build their businesses. She started as a business coach and is now hosting the Connect Now Business Network in cities all over North America, where local business owners get to network and grow their businesses. This group is a must join is you want to connect with other local business owners.
5)Badass Facebook Marketing Club - Hosted by myself. Not to blow my own horn here, but really I've worked hard to grow this group from 300 members to over 1000 in 4 short months. There are daily themed posts where you can share about yourself and your business and you get first notice on upcoming programs and offerings. Regular "challenges" are held to help you grow your Facebook business page and you get 24/7 live support for your Facebook questions! Join me here!
These are my top 5 groups that I frequent on Facebook. Sure there are lots more, but like everything else I say about social media, pick what you can manage, do it well and get results for your efforts. It all has to be manageable in your day and life. Don't try to do too much at once, just do a few things really well.
Got a group you think should be in this list? Share it with me in the comments so I can check it out too, you never know there might be a part 2 in the works!
Thanks for reading! See you on Facebook!