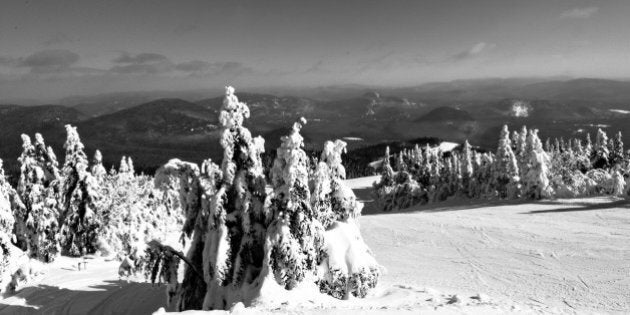 O, Canada -- I know it's cold out there.
The key to embracing the winter months is to do something that can only be done when there's a chill in the air and snow on the ground.
After a childhood of tobogganing, I successfully avoided winter sports for the bulk of my teenage years and well into middle age. But after a single visit to Mont-Tremblant's charming little village this time last year, I was hooked on winter.
And, no, not because the snow-makers shooting trillions of perfect flakes into the crisp Quebec air seeped into my brain. But because skiing seeped into my heart.
It has become a family affair and my husband and two littles have made many visits to the Laurentians since that first fateful ski trip -- especially when Ontario's weather just didn't co-operate and we had more slush than snow.
But figuring out where to stay in Tremblant when there are, literally, hundreds of options at your fingertips -- thanks to Tremblant's own accommodations, Airbnb, property management companies like Tremblant Living and sites like Expedia -- can be daunting.
Here are my top five recommendations:
Star rating: 5
Location: Tremblant's upper village, near the bunny hill and gondola.
Best for: Families who love luxury hotel service and want to be in the heart of the action, steps from everything and an easy ski-in and -out option with ski valet. It also happens to be right beside one of the bunny hills, which is converted at night into a tubing park.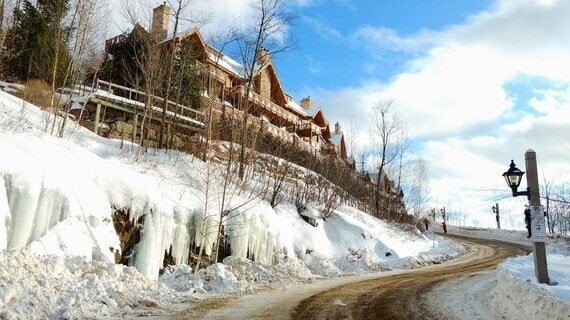 Star rating: 5
Location: A three-minute walk from the gondola, these luxury condos are also accessible on skis as long as you're comfortable on steeper blue trails.
Best for: Big families or groups of friends who want the conveniences of home, like a full kitchen, laundry facilities, several bedrooms and bathrooms in a single unit, wood-burning fireplaces and a bit of distance from the village.
Star rating: 4.5
Location: Set into the midsection of the village, perfectly positioned between the upper and lower villages.
Best for: People who want to access shops, activities and restaurants anywhere in the Tremblant village with ease -- even when the cabriolet isn't running.
Star rating: 4
Location: In the lower village, close to the ice skating rink.
Best for: Guests who want more than just a couple of beds in a single room, and who also want a bridge between typical hotel services and condo conveniences like a kitchen and dining space.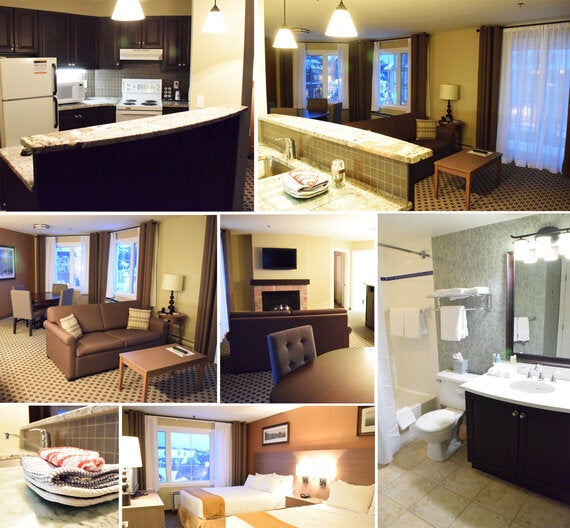 Star rating: 3
Location: In the lower village, just steps to the cabriolet.
Best for: Those who want a clean, comfortable room in a trusted hotel chain that's injected with local character. That won't make their wallets scream in pain.
If you're looking for a deal (and who isn't?) on any of the above accommodations, midweek stays will always get you the best rates. Consider staying away from the upcoming Family Day long weekend and March Break, when rates will surely be inflated. And know that some accommodations are listed on more than one site and may be priced differently, so it's good to do a little bit of research.
The good news is that you can't really get it wrong, because Tremblant is one helluva place.
Follow HuffPost Canada Blogs on Facebook
Popular in the Community