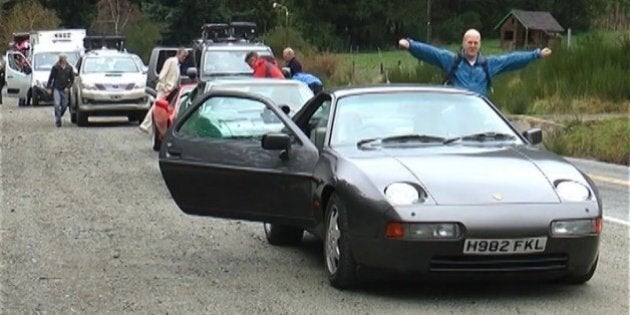 The popular British television show "Top Gear" is filming in parts of B.C. later this month, giving viewers from all over the world a little glimpse of the province.
The BBC series will be testing the Hennessey VelociRaptor SUV on highways in the Boundary and South Okanagan areas, reports Castanet.
"This is awesome for the region as the show has such a huge worldwide audience, it is great exposure for our area and for producers to see the kind of scenery and locations we offer," Okanagan Film Commissioner Jon Summerland told the outlet.
Top Gear co-host Richard Hammond tweeted earlier this week about his presence in the province.
It was also rumoured that "Top Gear" was shooting in Alberta, according to Luxury BC.