Meet 19-year-old Chantelle Brown-Young, who goes by the name Winnie Harlow. At the age of four, she was diagnosed with vitiligo, a condition which causes patchy depigmentation of the skin, which pop icon Michael Jackson also had. Growing up, she was constantly bullied for her disorder and was nicknamed "zebra" and "cow."
But now the Torontonian is about to have the last laugh as she is one of 14 finalists who's made it on to Cycle 21 of Tyra Banks' show. Not only is she fulfilling her dreams of becoming a model, but she's proving that everyone is beautiful no matter their flaws.
"I want to be America's next top model because it's a lifelong dream," she said in her pitch video. "I am the underdog and I want to prove that one can follow one's dreams despite all the flaws and setbacks."
Supporting Harlow in her dreams are her parents and 10-year-old sister Christina. Her mother, Lisa Brown, told The Gleaner: "Chantelle is a sweet, beautiful, outgoing teenager. I am just so thrilled at [her] turnaround, with her new level of confidence. I can't stop thanking God for this wonderful blessing."
Recently, Harlow was invited back to her high school to give a motivational talk to the students, focusing on the discrimination she faced. To those struggling with accepting who they are, she said, "I loved myself. And with that, opportunities start to fall into my lap. And I thank God for all of them. Try loving yourself."
Harlow will compete on "America's Next Top Model" this summer, which features both male and female contestants. Although the competition may be fierce, Harlow is ready to shine. When talking about what makes her different, she says, "A lot of people have a story or a background, but mine is painted on my body."
And what a beautiful story it is.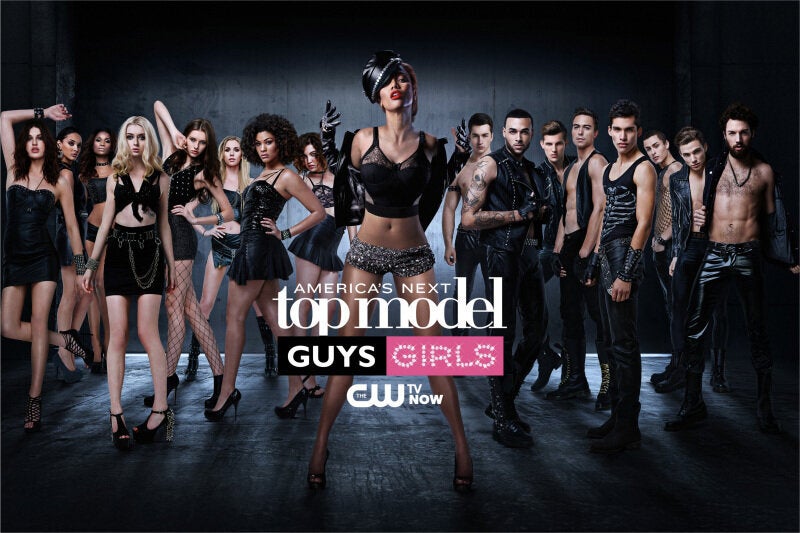 "America's Next Top Model" Cycle 20 Cast