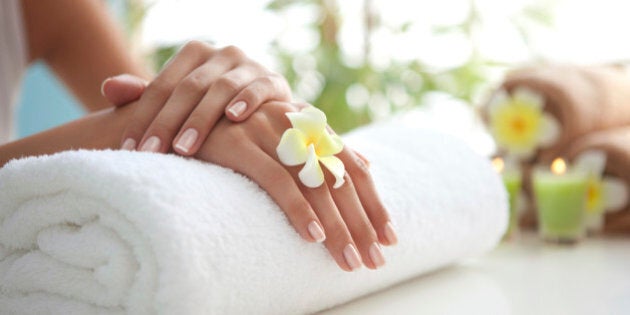 I adore my gel nails, love getting them done and love that there is no drying time. It seems that there are more and more different types of gel nails to choose from. Gel nails are no longer a dusty, harsh process on your nails.
Now, there are increasingly more kinder gel nail treatments available that last up to two weeks and also keep your nails strong.
Recently, I spoke with Leisa Dawiskiba, the director of Skin Care Therapy at Spa Utopia and Leisa shared with me the latest on gel nails.
What are the different type of gel nails?
Gel nail services include the traditional gel nails and the gel polish or soak off gel.
Traditional gel comes in a pot and is considered an enhancement. A nail technician can build and shape the nail, this type of gel is cured under Ultra Violet light. Traditional gel nails are maintained every two weeks. At two weeks the nails are filed down and new nail growth is filled with more gel.
Gel polish (soak off gel) is a cross between traditional gel and nail lacquer. Gel polish is applied easily like nail lacquer and cured under UV (ultra violet) or LED (light emitting diode) light and is easily removed.
Gel polish is increasing in popularity, is not as damaging as traditional gel nails, is durable with a high gloss finish and removes easily (soak off). Gel polish can last up to 14 days or longer.
What are the latest innovations in gel nails?
Gel polish brand GelFX is infused with essential vitamins A, E and pro-vitamin B5 to help promote healthy nails and protect the structure of the natural nail. GelFX is thin like nail lacquer yet strong and durable like traditional gel. The GelFX formulation is self leveling and provides superior shine that lasts for weeks. GelFX is colour matched to our nail lacquer brand, Spa Rituals, which is great for touching up new nail growth.
What should people be careful of when choosing the place to have their nails done?
Sanitation and disinfection is paramount when receiving any personal service. Look around to see if the establishment is impeccably clean? Does the establishment guarantee that everything is sanitized for them?
Ask how sanitation and disinfection is conducted after each guest's nail service. Ask for the name brand of the disinfectant used for the manicure tools. Note that isopropyl alcohol is a sanitizer and will not disinfect.
Manicure tools used within the service should not be placed directly on a bare table. Manicure tools should be presented at the service table in a clean container and not removed from the technicians pocket or table drawer.
All manicure tools should be sprayed with a sanitizer in front of you prior to first time use including a nail brush (if one is used). All nail brushes (if used) during the service should be wiped constantly with 70% isopropyl alcohol throughout the service.
Fresh and clean linens are necessary. Your nail technician should not use her fingernails to clean up any residue on your skin prior to curing.
What are the hot colours for nails this season?
The hot colours for the summer are rich hues that include pops of bright grapefruit, watermelon, yellow pepper, zesty red chilies and raspberry cream generously blended with rich wine tones.
How to care for your nails after a gel manicure?
A gel polish manicure is quite durable and can last up to 14 days and longer. We always recommend not to use your nails as a tool. If you chip your nail polish and begin to see lifting, do not peel the gel polish off as this can damage your nail plate. See your nail technician if you have any chipping or lifting.
I love all these gel nail tips and trends for summer. I am going to use these helpful tips as I continue to expand by style ideas this spring!
Your suggestions are always welcome, as I continue on my journey to live life to the fullest. Let's have the very best 2015!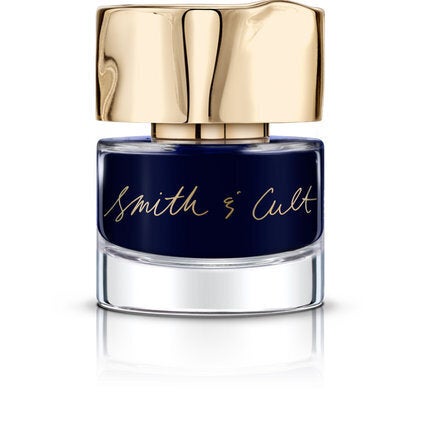 Summer Nail Polish
Popular in the Community