Let's pay some homage to the garage. The one room that we tend to fill to the brim with everything under the sun -- sometimes never to be found again. The garage typically gets demoted to the bottom of the pile in terms of design, organization and priority.
Be honest: do you have space beyond the clutter to park your vehicle in there?
This was the case with my friend Andrea, a busy working mother of two little ones with little time to keep her home neat and tidy, much less her garage. Plus, without any organizational flow, precious floor space was overrun with strollers, kids' bikes and tool boxes. But no car.
It was time to get organized and create some serious garage envy.
You don't need a professional organizer or designer if you follow these simple steps:
1.Purge, purge, purge. The key to transforming any messy garage is to give important things a place and discard the rest. While cathartic and liberating, purging is a big time investment so set aside several hours when you won't be interrupted and dive in. Examine your lifestyle, and get rid of the things you don't really use. Even if it's an expensive item, if you're not using it, it's just clutter. If it's broken, expired or outgrown, it's time to ditch it or donate it.
2.Start sorting and group objects together. For example, your garden hose would go in the same pile as your garden tools, gardening gloves and shovels. Once you see how much of each "grouping" you have, you can start to prioritize the amount of space you'll need in your garage to store them.
3.Be realistic. Just because you want to use your bike trailer for three out of four unpredictable Canadian seasons, have you ever done so? It not, get it out of the way to make room for items that you use more often.
4.Get stuff off of the floor. The garage is literally a blank canvas and allows you to get creative with storage elements. In Andrea's garage, one of the savviest storage solutions we came up with was building a cost-effective wooden loft above the garage door to house bigger and non-seasonal items that would otherwise take up a tonne of floor space.
5.Have fun with the design. It doesn't have to follow the same design rules you would apply to other rooms in your home. Consider a chalkboard for the kids, filling various glass jars (that you've salvaged from pasta sauces and jam) with nuts and bolts or even installing a TV and creating a nook for a man-cave or mini-gym.
6.Choose storage wisely. You need a wall to hang items like shovels and bicycles and a wall with shelving for vertical storage such as paint cans, yard-treatment products and other toxic items you want to keep well above kid-height. The storage should match your lifestyle; Andrea is not a neat freak and prefers closed storage units so she doesn't have to worry what it looks like behind the doors.
7.Colour it wonderful. Painting your garage will make it feel finished, and the more it feels like an extension of your home, the more time you'll want to spend keeping it organized over the long-term. Don't be afraid to try a pop of colour, on an accent wall or an access door; it will breathe life to an otherwise utilitarian space.
The garage doesn't have to be "just" a storage room. Organization means kids have their own storage areas, those elusive tools are easily located, and shovels and hoses are visible and accessible. But like any other space, it should also reflect who you are. So create a space you're proud to show the neighbours. You might end up spending more time in there than you thought.
What spring cleaning projects are you planning on tackling?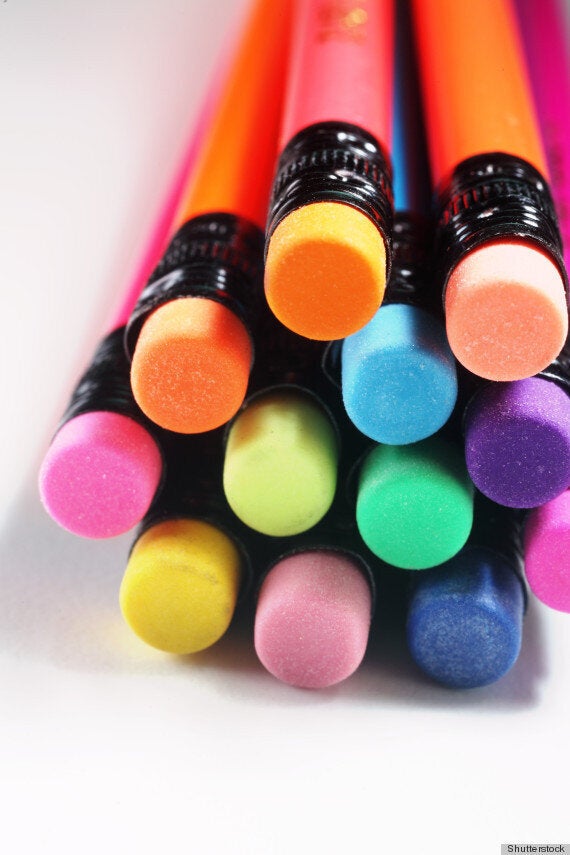 The Best Cleaning & Organizing Tips