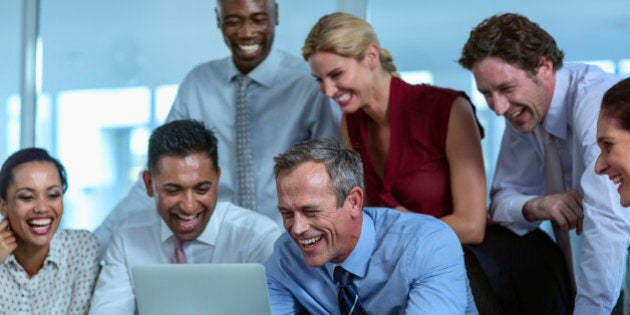 To find out all the best tips on how you can make amazing videos, I spoke with Jennifer Kaiser, Communications Manager, YouTube Canada. Jennifer share all the important points for making videos for your small business.
How to create an engaging video? What are the key elements for this?
Depending on your brand's identity and business goals, you'll discover that there are lots of ways to engage your audience and make them care about your content.
Three main ways to add value that we've identified at YouTube are to inspire your audience with emotional and relate-able stories, educate them with useful information, or entertain viewers by surprising them or making them laugh.
It's critical to establish your target audience upfront. Determine whether you're seeking to reach a broad group or a niche audience, and design every element of your content to reflect who you would like to reach. The more you can identify the group you're attempting to target, the better the response to your content will be.
To help viewers feel connected to your brand, authenticity is king. In the digital age, viewers crave personal connections, and can detect when they're watching someone who's truly passionate about their craft, or speaking about something they love. Ask yourself if that passion is apparent in each of your videos.
What are the biggest mistakes that small businesses make when shooting videos?
Most of the time, video and channel success depends not on high production value, but rather on discover-ability and consistency. If you're interested in building a successful channel on YouTube, you've got to consider your channel's long-term plan.
Building a programming strategy is essential for creating a cohesive viewing experience across videos on your channel, where each video fits into the larger channel vision. An editorial calendar will help you ensure your brand's consistent presence throughout the year and align content programming with your marketing calendar.
Consider balancing your video library with mix of content, including "how-to" videos that are relevant year round, serial content that gives viewers a reason to subscribe and return to your channel on a regular basis, and special "hero" content that may revolve around an important event, such as a live-stream or an interview with top talent.
How to engage new customers to view the videos?
There are several ways, both free and paid, to promote your content and engage new viewers on YouTube. Online video is an inherently social medium, so sharing your content via social media is a great way to improve its discover-ability while allowing you to interact with your audience on multiple platforms.
You might also consider collaborating with established YouTube creators who are already reaching your target demographic. If a creator is interested in your product, an authentic collaboration is a logical next step as it benefits both parties.
Paid video advertising is another solid way to ensure your content is viewed by the right audience. Many brands that don't have an existing subscriber base use paid advertising on YouTube to promote sharing and increase viewership.
If so, how do paid ads work (to promote your videos and business) on YouTube?
You want your videos to reach the audience most interested in your content and therefore the most likely to share it. YouTube created an ad format called TrueView, where viewers choose whether or not to view an ad. This puts your content in front of the most interested audience and ensures that you only pay when someone watches your video.
TrueView offers three different types of ad placements. In-stream ads play before the start of a YouTube video. In-display ads appear as a thumbnail and text on YouTube watch pages (in the right-hand pane of suggested and recommended videos) and also on the Google Display Network. In-search ads appear in a special promoted section of the video search results pages on YouTube and Google video results.
With any paid media plan, it's important to measure your success. YouTube Analytics makes it easy to gather data and learn what's working and what can be improved.
Any other tips for small businesses on YouTube?
Consider viewer accessibility. However you decide to promote your content, it's important to make sure that each video can be fully appreciated by a first-time viewer (even if it's part of a series). A large percentage of your audience will stumble upon your video from a social feed, a search result or a related video placement, and won't have any context. Whenever you produce content, ask yourself: would a new viewer immediately grasp what the video's about?
Build a community. Part of what makes YouTube remarkable is that you can converse with your fans in real time. Interacting with viewers transforms them into an engaged and loyal audience, who can then, in turn, serve as a social army to promote your content.
Stay tuned for the next installment in my blog series. I will discuss all the top tips and tricks you can use for lighting a fantastic video for your small business!
I love all of these helpful tips on how to engage people with my videos and will use these tips as I continue to work on my small business.
Your suggestions are always welcome, as I continue on my journey to live life to the fullest. Let's have the very best 2016!
Follow HuffPost Canada Blogs on Facebook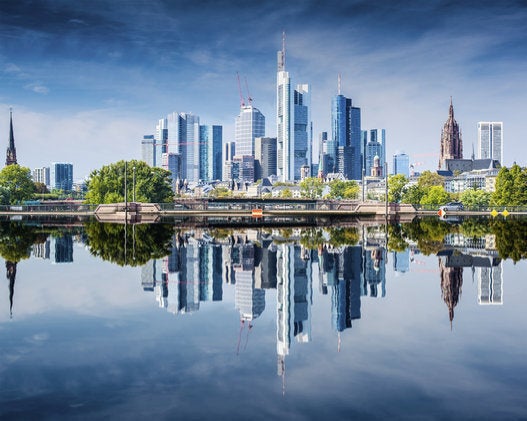 Best Countries To Do Business