I love watching all those home improvement TV shows. They show how with a few improvements here and there, you can really bring some brightness to your home.
Recently, I was lucky enough to speak with Sandra Mendes, AyA's Senior Projects Designer. Sandra shared with me the hottest trends for kitchens and the home, and also the best tips on how you can keep your cabinets looking amazing for a long time.
Here are Sandra's top tips and trends: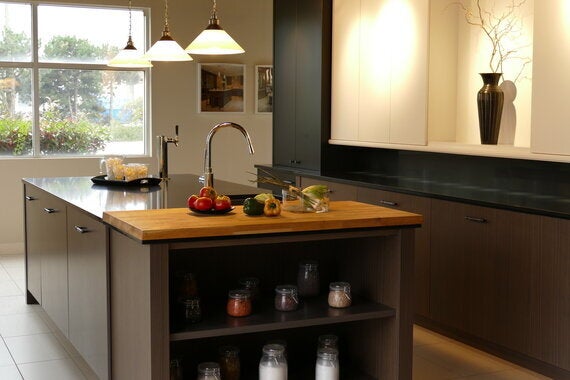 What are important tips to keep in mind while choosing cabinets for your kitchen?
First, think about your overall goal for the reno, is it a quick fix for resale or is it your dream home? This will help guide you in terms of style and budget. Also pay close attention to the quality, features and warranty offered by the manufacturer and are they environmentally responsible? After all, cabinets come from trees.
How long should cabinets stay in good condition (with regular wear and tear)?
With proper care and maintenance, there's no reason why cabinets shouldn't last the lifetime of the home, especially with manufacturer lifetime warranties on drawer systems and hinges.
What are some tricks to care for your cabinets?
Remember to treat them like furniture; water is the enemy, so clean up big spills promptly and avoid using harsh chemicals on doors or exterior finishes. Wipe and dry surfaces as needed with a soft cloth dampened with water. Use only gentle, non abrasive cleaners or test on an inconspicuous area if you're unsure.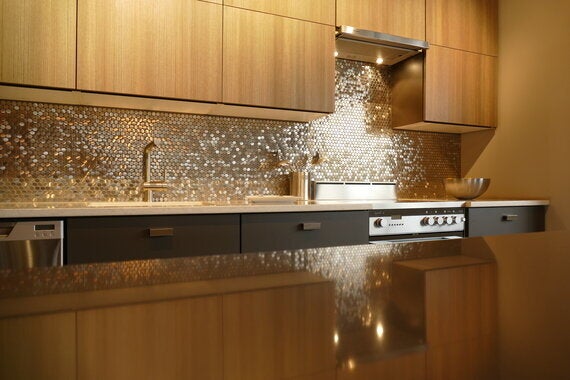 How to budget for your new cabinets?
Explore all your options and ensure you haven't overlooked anything when budgeting for your project. Once you know your total costs (labor, countertops, sink, faucet, tiles, appliances...) you'll be better able to understand what you can spend on your cabinets or what you can sacrifice to get what you really want.
How long does it usually take to install new cabinets?
It depends on the size and complexity of the job, smaller kitchens can be installed in as little as one day, whereas others take several days or even more if there are a lot of decorative moldings or special details.
It's the prep work that takes the most time; removing the old kitchen, walls or bulkheads, reworking the plumbing and electrical if needed and installing new flooring, back-splash and countertops can easily add several weeks (even months) to the project.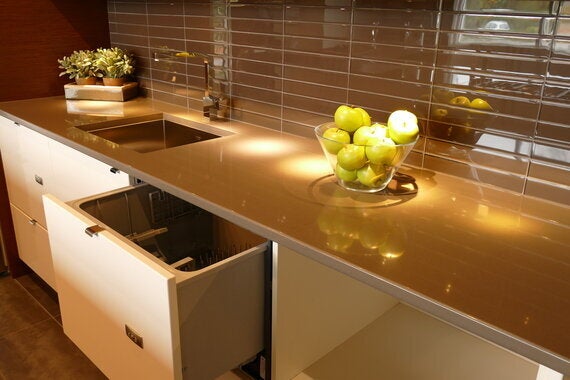 •Compact kitchen with 24-inch appliances for increasing condo and laneway home developments
•Integrating a bar which can be used for entertaining and also as extra prep space while cooking
•Sleek modern kitchens with lift-up, flip-up or bi-fold doors
•Trend has been towards neutrals and greys
•Mixing textures (textured melamine & veneer doors, painted & smooth melamine doors)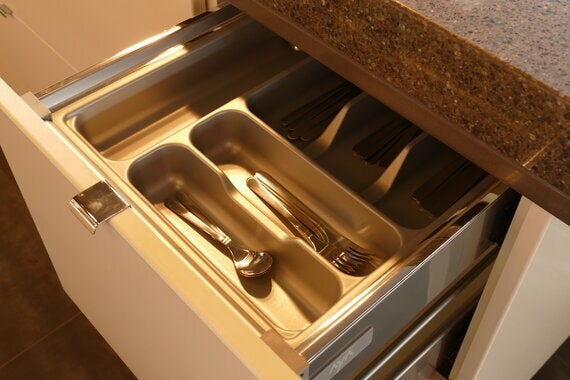 •Base recycling and garbage pull outs
•Integrated refrigerator drawers
•Integrated dishwasher drawers
•Elevated (floating) vanities
•Timeless white shaker kitchen
I love all these home trends for fall. I am going to use these helpful tips as I continue to expand by style ideas for my home this season!
Your suggestions are always welcome, as I continue on my journey to live life to the fullest. Let's have the very best 2016!
Follow HuffPost Canada Blogs on Facebook
Popular in the Community