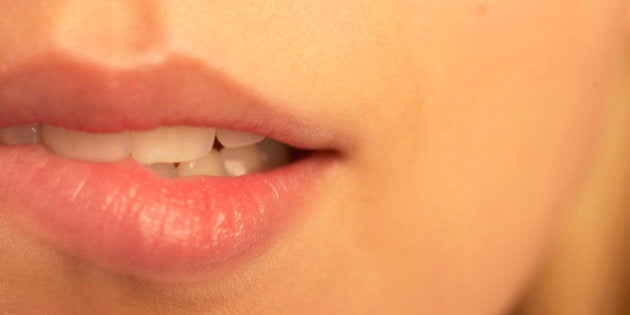 Ok friends, it's Valentine's Day.
Groan all you want, but here's hoping that at least on this one day of the year, dedicated to all forms of love, that most of us are at the very least getting laid, if nothing else. Multiple reports, whether anecdotal or not, approximate that pretty much half of us are either hoping to or planning to have sex in and around Valentine's Day (see what I did there?). So, if you're going to play the game, then you better have the right equipment, which should include: some lubricant, a towel, a safer sex plan and a serious hard-on. If you're one of the lucky few that actually gets to somewhat pre-plan your sexual adventure then I would also advise for you to consider pull out all the stops and get a sex toy! Come on! It's a toy! Its very nature is fun. Its sole purpose is for pleasure and well, that's just happiness right there.
Yes, this is rather cliché, but so were the '90s and they're making a big come back! That's why I decided to put together this list. Here are my favourite toys on the market right now, for you to consider purchasing this Valentine's Day. On this one day that is supposed to be all about sharing love, whether you have a lover to share it with, (which is great) - just, don't forget that self-love is still love and also counts! Sometimes we all need a little help increasing our vibrations towards pleasure.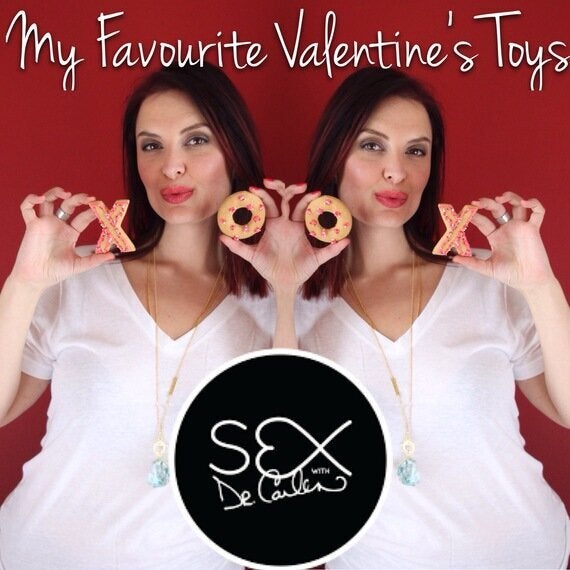 Do you know why I love this toy? The Crave Vesper is not only a super strong vibe with a super sleek design, but you literally can wear it incognito on the daily as an incredible necklace. That's a 2-for-1 kind of awesome right there. "Designed for beautiful experiences in public and in private, the Vesper is a playful and sophisticated way to take your pleasure." Take it on, wear it out, put it in. Whatever you do with it, you can't deny that this classy, rechargeable vibe is definitely like Posh of the Spice Girls -- sophisticated and strong with no need for more than one classic look.
We-Vibe 4 Plus - do you see this name? This sex toy has the branding sustainability equivalent to that of a relevant Apple product. Think about that. We-Vibe for sure means business. This is quite possibly one of my all time favourite sex toys to be used simultaneously with a partner because of its ability to be used hands free, with vibrational security that pleasures both partners at the same time. Get this: the upgraded We-Vibe has a pretty fun feature it's sporting these days too. "Get the FREE We-Connect app and play with We-Vibe products together--even when you're apart." You can play when you're apart. Through the ease of wi-fi and an app. Thou shalt never be unorgasmic again.
The Ina Wave is the gift that keeps on giving. Whether you're with a partner or ridin' solo the LELO Ina is a double duty wand of joy that brings orgasmic magic into your life. "Inspired by the caress of a lover's fingers, INA Wave™ surges in a 'come-hither' motion to massage your G-Spot, while ultra-powerful vibrations assure a blended climax crashes over you." Crash all up in me, brah. The Ina stimulates your clit and your G-spot at the same time, which, if you're into perfecting the illustrious art of squirting, this is definitely one way of achieving those #OGoals.
You know what I want sometimes? I want my sex toy to be rechargeable, medical grade silicone, waterproof and cute AF, ok? Enter the Buzz Bunny. "No matter where you put it, when he hops out of his cage, Buzz Bunny packs a lot of power" and will keep you entertained for as long as your body can handle all the feel-goods. I literally have gifted this toy to a lot of my friends who enjoy that it can fully vibrate and be optionally inserted for dual pleasure purposes. Part of the new line of Canadian based, The Love Shop branded products it has definitely impressed me enough to join my list of favourite things.
May the orgasms be with you.
Follow HuffPost Canada Blogs on Facebook