Tori Swanson remembers waking up one morning feeling different.
It was depression knocking at her door, and she was just a teenager.
"If anyone else has experienced depression I'm sure they can relate when you give into the hardships of life," the Vancouver-based artist tells HuffPost Canada. "You think life is always going to be draining, unfulfilling, hard, sad, ugly. Ultimately you feel like the universe does not have your back. When in fact none of this is true. I didn't learn that until much later on."
Like many who have experienced depression, Swanson tried to escape the disease and find a path that would help her heal. That brought her to some of the most beautiful corners of the world — historic cities in Europe, beaches in South East Asia. But even though she was surrounded by beauty, she spent most of her time locked in her hotel room with the lights off crying for most of her travels.
She ended up making her way back to Vancouver earlier than expected.
Fortunately, another tremendous opportunity landed on Swanson's lap the moment she touched down in Canada. She got accepted into New York City's Fashion Institute of Technology's Advertising and Fashion Marketing program, a dream of hers.
"You think life is always going to be draining, unfulfilling, hard, sad, ugly, ultimately you feel like the universe does not have your back. When in fact none of this is true."
Before she had time to settle back into life in Vancouver, she was already on her way to her next adventure.
"New York was nothing like I thought it would be," she says. "At first it was filled with [a] 'pinch me moment.' I found myself in the right spot at the right time constantly."
Swanson describes her NYC life as "anyone's dream," filled with celebrities, galas and the perfect career. Despite this, she wasn't happy and she felt alone.
"I had no money, I was working myself to the bone with my career, full-time school work, and my anxiety, depression, and eating disorder were at an all-time high. I just collapsed. Between skipping meals and over-working out, I couldn't sustain myself anymore."
"I had no money, I was working myself to the bone with my career, full-time school work, and my anxiety, depression, and eating disorder were at an all-time high."
Again, Swanson made her way back to Vancouver.
During her time in New York City, Swanson says she had become extremely thin and couldn't even fit into a size zero. Growing up, Swanson says she was surrounded by dieting, and started cutting back on food when she was only 15 years old. Her unhealthy relationship with food led her to battling body images issues for years.
While home, however, Swanson slowly began building back her routine. She was seeing a healer, a therapist and educating herself about mental health. But it was one activity she grew up loving that brought her the most joy: painting.
"Painting was where I thought I could totally express myself. I would lock myself in my room, and paint for hours until I was over-exhausted," Swanson says.
And in 2012, after being encouraged by a friend to host an art show to help pay back some of her school debt, she released her secret works into the world. And the response to her talent was extraordinary.
It was her figure drawings that got the most attention. According to Swanson, strangers have described her work as "Relatable, expressive and beautiful." Finally, gaining back some of the confidence she lost over the years, Swanson started to specialize in body image, drawing private nude commission portraits for women wanting images of their own body on their walls as a sign of self-acceptance and empowerment.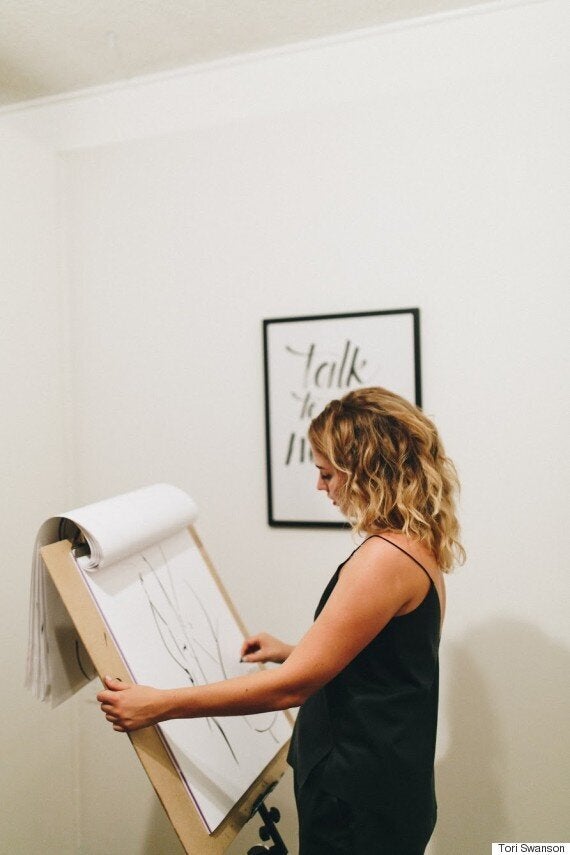 "My private sessions typically last an hour long," Swanson says. "It's an intimate moment between my client and I. I've gotten really good at making people feel comfortable. They typically open up to me about their own struggles in life, mostly about body image, some about abuse, and some love their bodies and don't think twice about the experience. It's always so different!"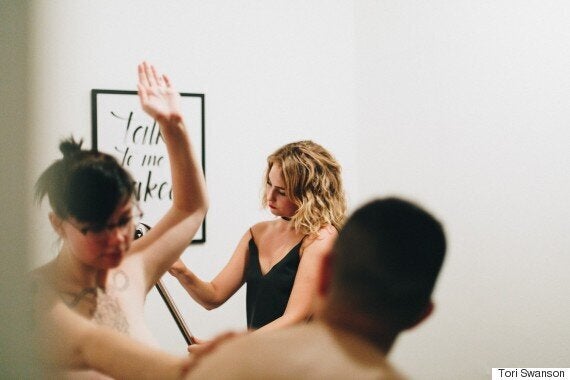 "I try to capture the expression of the pose, their curves, their personalities and transmit it into their drawing. The sketches are done within 30 seconds to two minutes. This doesn't give me time to be meticulous about what I see but rather draw my client as a whole. This is a lesson we need to take and apply to ourselves. I'm still learning and inspired by my clients and my community, every single day."
When it comes to her clients, Swanson says she understands them because she has been in their shoes and recalls a moment during a photography show that triggered her anxiety.
At the show, which was attended by Swason's boss, dad, friends, and even ex-boyfriends, portraits of Swanson's naked body hung on the walls. Although she was nervous, Swanson says numerous attendees praised her for her bravery while others thanked her, saying their bodies looked like that too. It was this show that allowed Swanson to move past her body image anxieties.
"Everyone saw my naked body. And I'm still alive!" she says with a laugh.
When we ask Swanson why celebrating different female bodies types and shapes is so important, she says it's because we need to learn to speak up about our struggles with our bodies.
"Body image is getting worse," she notes. "I find myself comparing myself to others through social media, rather than magazines; I think it's because we actually know who that person is and we find them more relatable than models."
"[Speaking up] allows us to relate to one another and we bond over vulnerability. At the end of the day, we're looking for self-acceptance and it doesn't come with getting skinnier, it comes over time and choosing our happiness over comparison. Everybody's body is different. It's so unique, and at the end of the day the shape or size shouldn't matter. We're lucky if we have all our limbs, a functioning heart and mind. We need to take care of ourselves because a lot of other people are less fortunate."
Now, Swanson is an advocate for mental health and body image. Although she believes any effort made to talk about mental health is good, she thinks we're only scratching the surface and notes not only do more conversations around depression, self-worth, and anxiety need to be happening in the work place, in relationships, and at home, but the different ways people are speaking about mental health is important, too.
"Some people want to get naked for me and have these beautiful drawings of themselves on the wall, and some people just want to listen to a podcast, it's totally different." she says. "All you can do is be there for support, listen, and try to guide them."
Swanson doesn't necessarily struggle with body image anymore, but she now knows she can "choose."
"I can choose to hate my body, or I could choose to observe my thoughts and take a breath and open up whatever it is to keep me from going down that path and move on."
For Swanson, the repetition of positive mantras like, "I love myself," "I accept myself," and journaling, have kept her from falling back into a dark place she never wants to be in again. She has accepted her natural beauty (she stopped straightening her hair a year ago to embrace her natural curls and volume) and loves herself the way she is.
"Beauty means vulnerability and being your natural self," she says. "When you stop doing things for other people or because you feel like you have to, a whole other world opens up and allows you to just be you."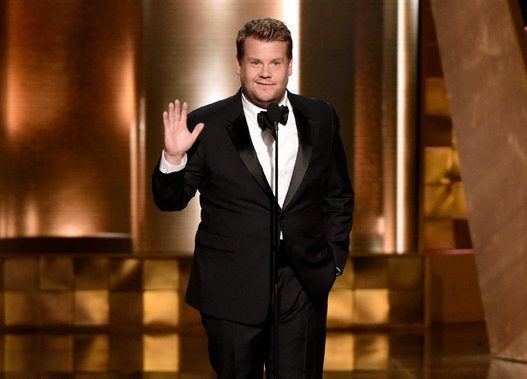 Men And Women Who Inspire Positive Body Image