Conservatives want to know if Prime Minister Justin Trudeau plans on balancing the federal budget when pigs fly or when hell freezes over.
Opposition House Leader Candice Bergen posed the tongue-in-cheek question to Trudeau in the House of Commons Monday as Tories pressed the prime minister about his deficit spending.
Bergen noted during question period that the prime minister refused to answer a "direction question" about "when — if ever — he plans on balancing the budget" during a TV interview that aired over the weekend.
She said that future generations facing a big tab because of Trudeau's "excessive spending" deserve a straight answer on when the books will be balanced.
Trudeau responded these were all arguments he'd heard before — ones that formed the core of the Conservatives' election platform in 2015 that was "soundly rejected by Canadians because it focused on balancing the budget at all costs."
The prime minister lauded his government for investing in a "brighter future" for Canadians through infrastructure and middle class tax cuts, financed by raising taxes on the richest Canadians.
"All things those members stood against," he said.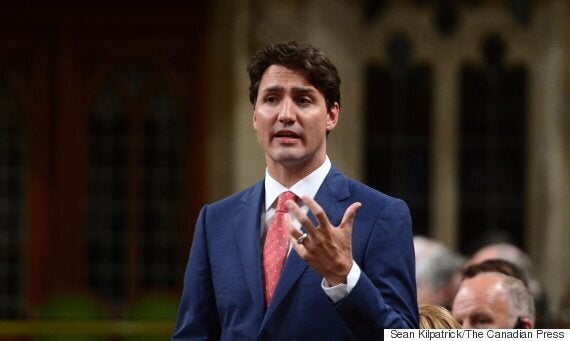 But Liberals pledged in 2015 to run deficits no larger than $10 billion per year, with a return to balance by the end of their mandate. This year's budget projected a deficit of $28.5 billion, nearly three times the cap Trudeau promised two summers ago, with no path back to black.
Tory MP Alain Rayes, who kicked off question period, also wanted to know what happened to those "modest deficits" Trudeau promised on the campaign trail.
"He's being completely irresponsible with taxpayer money and he's doing it at the expense of our children and grandchildren," Rayes said of the prime minister before asking him to "tell Canadians once and for all" when they will return to balance.
Trudeau said Canadians chose more spending when they elected Liberals instead of "two parties wanting to make cuts at any price" — a dig at New Democrats who also campaigned on balanced budgets.
The investments being made are needed after 10 years of Tory "mismanagement," he said.
PM pressed during TV interview
Those are much the same arguments Trudeau made in his sit-down with "The West Block"'s Vassy Kapelos, who asked him several times to share his strategy to tackle bulging deficits.
The prime minister lauded investments that he said would help grow the economy in "meaningful, tangible ways" but wouldn't commit to a date on balancing the books.
"This country needs growth after 10 years of sluggish growth under (former prime minister Stephen) Harper," he said.
Watch Trudeau's "West Block" interview below:
With a file from The Canadian Press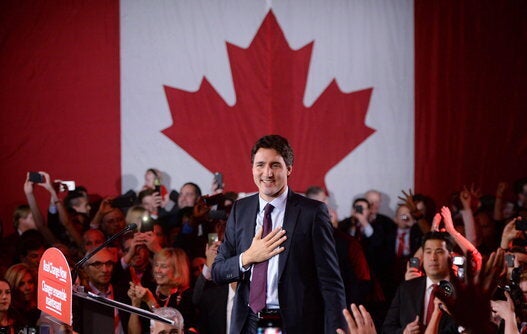 Trudeau Government's Broken Promises (So Far)