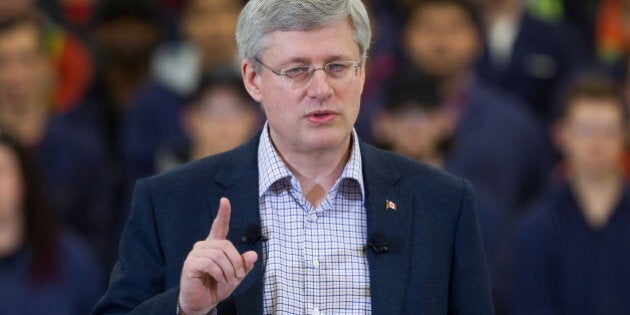 When it comes to the controversial practice of curtailing parliamentary debate, opposition parties say Conservatives have hit the century mark.
On Wednesday, 141 Tory MPs voted to pass a time allocation motion on Bill C-59, a 167-page, omnibus budget implementation bill that also contains unprecedented amendments to retroactively rewrite access to information laws.
Time allocation allows the government to limit the length of debate on a bill so that it can be passed at a quicker pace. Opponents of the practice deride it as anti-democratic.
Opposition MPs said it was the hundredth time Tories have played such a card since the start of Canada's 41st Parliament in 2011.
Former Tory-turned-Independent MP Brent Rathgeber took to Twitter to bemoan what he called a "broken democracy."
Both New Democrats and Greens released statements critical of the Harper government.
NDP House Leader Peter Julian accused the Tories of using "heavy-handed" tactics to ram through flawed legislation.
"The Harper Conservatives have shut down democratic debate more than any other government in Canadian history," Julian said in a statement.
"Conservatives have denied Parliament the right to fully debate nearly 60 pieces of legislation, containing over 11,000 pages.
"Amongst these thousands of pages are hastily passed laws that have been rejected by the courts, only to be brought back to Parliament and rammed through the House once again."
Julian said Prime Minister Stephen Harper once railed against such "tricks" when talking about reforming Parliament. As a Reform MP, Harper called the use of time allocation to pass an amendment to the Elections Act the kind of thing "that we are more likely to find in third world countries."
A number of NDP MPs also posed with stacks of pages representing the bills they argue were not given proper consideration.
Green Party Leader Elizabeth May, who spoke out against time allocation measures last September, also blasted the Tories Wednesday for their "inauspicious" record.
"While this continued practice is no longer surprising, it remains an appalling affront to the principles of our democracy," she said in her statement.
"Parliament debates and votes on legislation. It is how we represent our constituents. Yet, the Harper administration sees Parliament as an obstacle to good governance."
Tory House Leader Peter Van Loan told Maclean's last year that the practice is used "for scheduling, not to shut down debate."
Van Loan said much the same in February when Tories invoked time allocation on Bill C-51, the government's sweeping anti-terror legislation.
At least one other member of the Conservative cabinet railed against time allocation measures back when he sat on the other side of the aisle.
In 1998, Jason Kenney, then a young Reform MP, criticized the Liberal government of Jean Chretien for, in his view, excessively using what should be a "very rare lever" to limit debate.
"This is Parliament," Kenney said. "The purpose of this place is to deliberate on legislation brought forward by the government. It is not to rubber stamp legislation brought forward by the bureaucracy or the executive branch.
"It is to deliberate, to debate, to amend, to consider, to ensure that those who pay the bills for the legislation we pass have their concerns fully and exhaustively expressed with respect to every single piece of legislation."
But, as the saying goes, times change.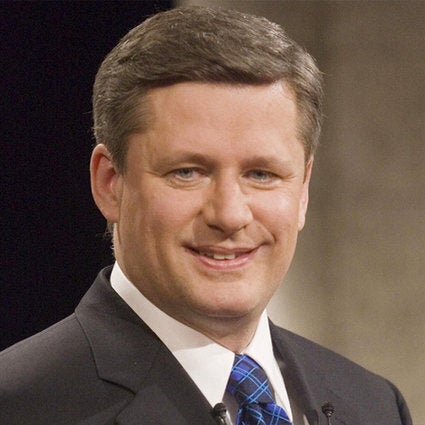 How Much Harper & Top Tories Have Aged