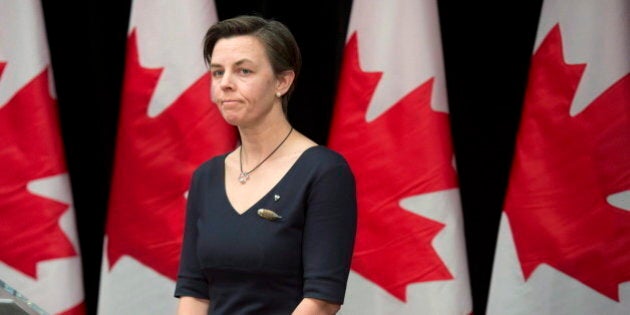 Conservatives are vowing to create an RCMP tip line for Canadians to call if they suspect a child or woman could fall victim to "barbaric cultural practices" like forced marriage, polygamy, or female genital mutilation.
The move — which comes amid intense debate about the wearing of the niqab during citizenship ceremonies, and the right of the federal government to strip convicted terrorists of their citizenship — was announced Friday by Status of Women Minister Kellie Leitch and Immigration Minister Chris Alexander.
Leitch said the hotline will allow "citizens and victims" to directly reach out to authorities.
"These practices have no place in Canadian society," she said at a news conference. "By contrast, Justin Trudeau and Thomas Mulcair are more worried about political correctness than tackling these difficult issues that impact women."
The measure is one piece of a plan to tackle the practices at home and abroad. Tories are also vowing to spend $12 million over four years to combat child and forced marriages in global conflict zones, particularly among refugees.
According to a Conservative backgrounder, the first year of funding will target those displaced by the conflict in Iraq and Syria.
The law cracks down on polygamy and forced marriage by making it illegal for anyone under 16 to get married, and demanding explicit consent. It also prohibits anyone in a polygamist relationship from immigrating to Canada.
The law also targets so-called honour killings by limiting provisions that allowed for the defence of provocation — in which an accused claims they acted "in the heat of passion" to reduce a killing to manslaughter.
Though Liberals voted in support of the act, Leitch said Trudeau was "concerned that calling these crime barbaric would insult or offend those who defend and practice them."
That accusation is related to a 2011 incident in which Trudeau — then serving as Liberal immigration critic — was blasted by Tories for questioning the use of the term "barbaric cultural practices" in the updated Canada citizenship guide.
The official government document stated that "Canada's openness and generosity" would not extend to practices like forced marriage, female genital mutilation, or honour killings.
Trudeau said at the time the government should aim for "responsible neutrality" in government publications. After his remark sparked blowback on social media, Trudeau apologized, making clear he views such "heinous, barbaric acts are totally unacceptable" in Canada.
Liberal spokesman Cameron Ahmad told the Huffington Post Canada in a statement Friday that Conservatives were continuing a campaign of "fear and division" to distract from their record.
"A tip line to report crime already exists: it's 9-1-1," he said.
Ahmad said that while Liberals support efforts to stop such crimes,"these sorts of announcements do not take real action to address domestic and gender-based violence."
While several top Tories lauded Friday's announcement on Twitter, other Canadians described the tip line as "McCarthy-esque" and little more than an attempt to push hot buttons with weeks to go in the campaign.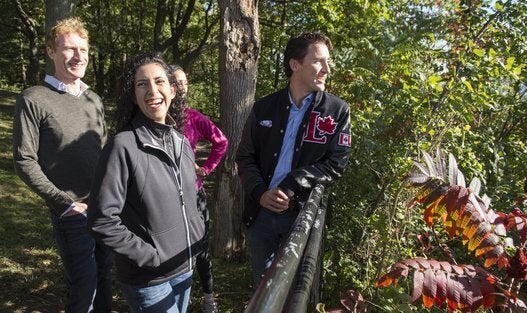 #BarbaricCulturalPractices: Twitter Reacts