OTTAWA — The Liberal government continued to argue Monday that it doesn't need to hold a referendum — or even get any other political party on side — in order to obtain broad public support for a new electoral system.
"How do we get a broad buy-in if we do not actually consult broadly?" Conservative democratic institutions critic Scott Reid asked, appearing genuinely perplexed. "How do we do this without having a referendum?"
Over the weekend, Democratic Institutions Minister Maryam Monsef told The Toronto Star that the government "will not proceed with any changes" to the electoral map without the public's broad buy-in.
"Canadians can rest assured that unless we have their broad buy-in, we're not moving forward with any changes," she told the newspaper.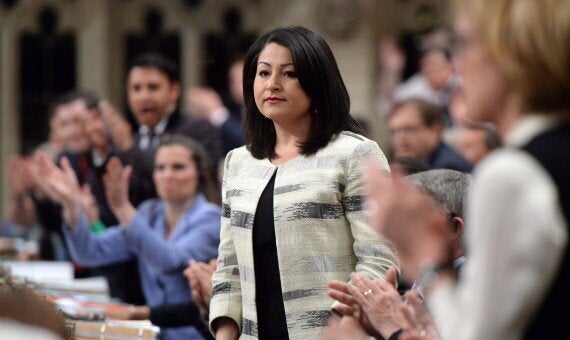 Democratic Institutions Minister Maryam Monsef responds to a question in the House of Commons, May 11, 2016. (Photo: Sean Kilpatrick/CP)
What that means, she told the Star, is that "there needs to be a conversation in the House of Commons including all parties."
Conversations but not approval — it seems.
Monsef skipped question period Monday — although she showed up for votes later in the day. Her office said she was attending to personal matters. So it was left to her parliamentary secretary, Mark Holland, to swat away the opposition's unceasing questions.
NDP democratic reform critic Nathan Cullen said Monsef was damaging the credibility of the Liberals' process through "her platitudes and vague answers to straightforward questions."
He wanted to know if the Liberals were "actually willing to go it alone and unilaterally change our voting system, or will they require the support of at least one recognized party in the House?"
Holland offered unspecificity.
Each and every MP will be allowed to give input, he said. "Each and every one of us has a responsibility to engage our constituents and Canadians, on a pan-Canadian basis, to make sure their voices are heard."
"We have a good idea for the broad support. Have a referendum."

— Conservative deputy Leader Denis Lebel
The Conservatives suggest both privately and publicly that the government is rigging the process — through a parliamentary committee stacked with a majority of Grit MPs — to ensure Liberal majorities in perpetuity. They argue a referendum is the only way change should happen.
Truth be told, many Tories also believe the current first-past-the-post system is likely the most advantageous for their party.
"We have a good idea for the broad support," Conservative deputy Leader Denis Lebel said in the Commons. "Have a referendum."
Quebec Tory Alain Rayes said three-quarters of Canadians — 73 per cent according to a recent Ipsos online survey of 1,005 Canadians — want a referendum.
"Would the democratic institutions minister, and her government, finally listen to them?" he asked.
The Conservatives had not consulted the public at all when they introduced — and passed — their controversial Fair Elections Act, Holland said, turning the tables on them.
The Liberals want to do things differently, he said.
"Would the democratic institutions minister, and her government, finally listen to [Canadians]?" — Tory MP Alain Rayes
A digital portal will be set up soon to let Canadians have their voices heard, he said, promising a "dynamic conversation."
"We are absolutely committed to ensuring that the support of Canadians is behind the proposals we bring forward," he said.
More than 60 per cent of Canadians had voted on Oct. 19 for political parties that support changing the electoral system, he noted, referring to the Greens and the NDP as well as the Liberals.
The Tories should start proposing options for change rather than continuing to demand a referendum, he suggested.
"Join us in the process," he urged Alberta Conservative Blake Richards. "Right now, I do not even know what the member would want a [referendum] question on."
The Liberals, he said, "do not know where this process is going to conclude."
The Tories continued to insist that nothing but a referendum could meet the threshold of broad consensus needed for such a major change.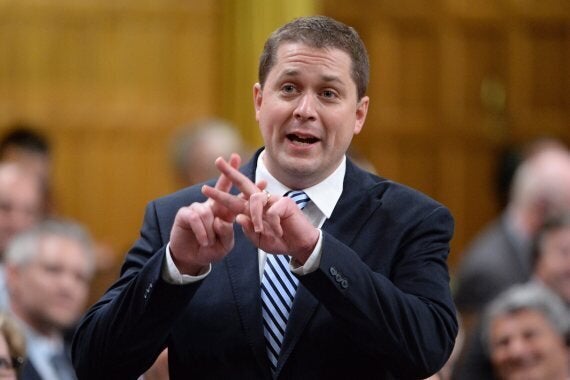 Conservative MP Andrew Scheer makes a hashtag sign as he rises during Question Period, May 30, 2016. (Photo: Adrian Wyld/CP)
Mocking the minister's past reference to Twitter impressions as an indication of public support, Saskatchewan Conservative MP Andrew Scheer decried the Liberals approach as "#logical."
"Their motion gives Liberals on the committee total control of the process to fundamentally change the way Canadians vote," he said, "#thatseemsfair.
"We know the Liberals do not respect Parliament, and now we can see that they do not respect Canadians either. #arrogance #outoftouch #disrespect," he said.
Holland suggested that there are ways besides Twitter — such as town halls — to encourage conversations.
A motion setting up the committee that will study "viable alternative voting systems" such as proportional representation and preferential ballots also invites all MPs to conduct a town hall with their constituents and to report back before October.
Ottawa-area MP Karen McCrimmon, the parliamentary secretary to the veterans affairs minister, told The Huffington Post Canada that she already held a town hall on April 26 and shared her report with Monsef's office.
"We know the Liberals do not respect Parliament, and now we can see that they do not respect Canadians either."

— Tory MP Andrew Scheer
One hundred and twenty five people showed up, she said, 30 per cent more than usually attend one of her events.
"It was a fabulous discussion. We had one person — even before we started the town hall, the first question — he stood up and said: "I don't think anything's wrong with our electoral system, so I don't know why we are bothering."
"He sat down and I said, 'OK. Who here thinks we need to modernize our electoral system?' Well, every other hand in the house went up," she recounted, laughing. "So, I said: 'I'm sorry, it looks like the room has a different opinion.'"
McCrimmon asked residents what principles they wanted any new system to represent. She provided a list as a starting point and asked them to prioritize.
At the top of their ranking, she said, her constituents wanted any reform to decrease the cost of election spending. The last election, she noted, had double the cost of electoral spending limits in each riding as well as on the national campaigns.
"It came up over and over again — we were spending too much on elections," she said.
New system should emulate other modern countries: MP
The second priority , she said they wanted to see, is a system that encourages and rewards co-operation and collaboration.
"When I talk to people I say,'So you like first-past-the-post? Well, all you need to do is look south of the border. That is ultimately where it will end up. It's kind of like a horror story happening down there right now,'" she said, pointing to the polarization of U.S. politics.
"I really think that some system of voting … we spend more time going left and right, than we do going forward."
She said Canada should be emulating countries such as Germany, Denmark, Norway, and Sweden, which are "doing really well economically, really well on the jobs front, really well on the social justice front.
"They have these modernized electoral systems," McCrimmon said. "I think there is potential there."
These were the results of McCrimmon's consultation, as described in her local paper, Nepean Barrhaven EMC.
Decrease election spending: 71 check marks
A system that encourages and rewards co-operation and collaboration: 65
Direct representation — one MP to one riding [as opposed to large ridings with several MPs]: 57
An element of proportional representation by political party common vote: 51
Easy to understand and quick results: 51
Provide independent candidates an opportunity to earn a seat: 50
Include an element of direct democracy: recall/plebiscite/citizen-generated motions: 49
Reduce the power of political parties: 47
A system that has a higher chance of creating coalition governments: 41
A system that has a higher chance of creating majority governments: 22
Regional representation — multiple MPs to a region: 17
Increase the power of political parties: 8
An element of proportional representation by sex: 8
Increase election spending: 0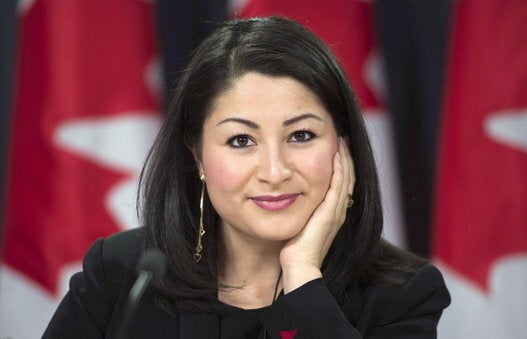 Maryam Monsef, Democratic Institutions Minister