Conservatives are questioning the Liberals' motivation for repealing two controversial union-related bills after revelations the party repaid the federal government for an offside campaign contribution.
But a top Liberal cabinet minister is dismissing the matter as a campaign "accident" that was quickly rectified.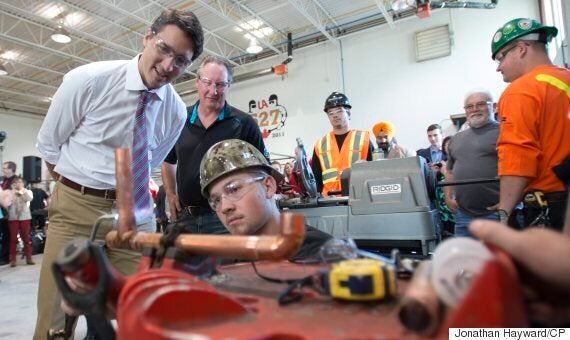 Liberal Leader Justin Trudeau is shown at a campaign stop in Waterloo, Ont. in September 2015. (Photo: Jonathan Hayward/Canadian Press)
Twenty-three members of the Local 527 branch of the United Association of Journeymen and Apprentices of the Plumbing and Pipe Fitting Industry of the United States and Canada were paid $100 each to attend the event.
Party did not know about arrangement
Under Canada's election rules, only individuals can donate to political parties. Since members were given cash to essentially act as props at the event, the commissioner determined that the union made an ineligible, non-monetary contribution to the Liberals that was no different than a donation.
The news broke not long after Labour Minister MaryAnn Mihychuk announced the Liberals will overturn Bill C-377, which requires unions publicly disclose their spending to the Canada Revenue Agency, including how much is spent on political activities. A second law changing how unions certify and decertify will also be repealed.
Grits just thanking 'union bosses'
Conservative labour critic Gerard Deltell rose in question period Thursday to accuse Liberals of just wanting to thank their "big union bosses," calling it a bad day for democracy.
He pointed to the $2,300 repayment as proof that Liberals want to "reduce accountability."
Mihychuk shot back that the past Tory government's "attacks on the labour movement" were "unwarranted, uncalled for, and undemocratic" and that repealing those laws will bring back fairness and balance.
"How much does a law cost?"
Alberta Tory MP John Barlow rose to call the minister confused about her priorities.
"It has come to light today that the Liberals received illegal union donations during the election," he said. "And this morning the minister was repaying her union friends. She announced the Liberal government has made it their priority to remove accountability and transparency from government."
Barlow wondered aloud why it was important to "reward union leaders" instead of helping Canadians get back to work.
As he spoke, another Tory MP could be heard saying: "How much does a law cost?"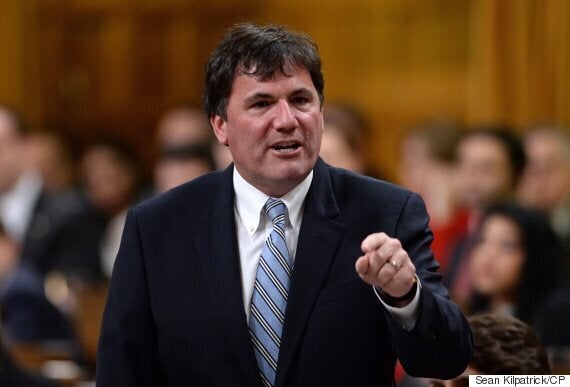 Government House Leader Dominic LeBlanc responds in the House of Commons. (Photo: Sean Kilpatrick/Canadian Press)
Government House Leader Dominic LeBlanc said the member was confusing a "meritorious" legislative change with an "accident that happened during the campaign" — a statement that sparked shouts from the Tory bench.
"Let's be very clear. At the very moment that this was brought to our attention, the party followed the law, reimbursed the receiver general, and the appropriate union signed a compliance agreement with the commissioner," LeBlanc said.
"That's something that the members opposite had a very difficult time doing."
Issue a 'complete surprise': labour minister
After question period, a reporter told Mihychuk that it looks "coincidental, a bit quid pro quo" that Canadians found out about a secret donation less than an hour after she announced Bill C-377's repeal.
Mihychuk said she had no idea about this issue.
"It came as a complete surprise. I understand it was in Waterloo and apparently as soon as they found out about it, it was corrected," she said. "So I had no intention of misleading. I didn't know about it at all."
Deltell told reporters the repayment was a "clear indication" Liberals and unions worked together to beat the Tories.
"And today, the Liberal party says thank you to the unions for the help," he said.
With files from The Canadian Press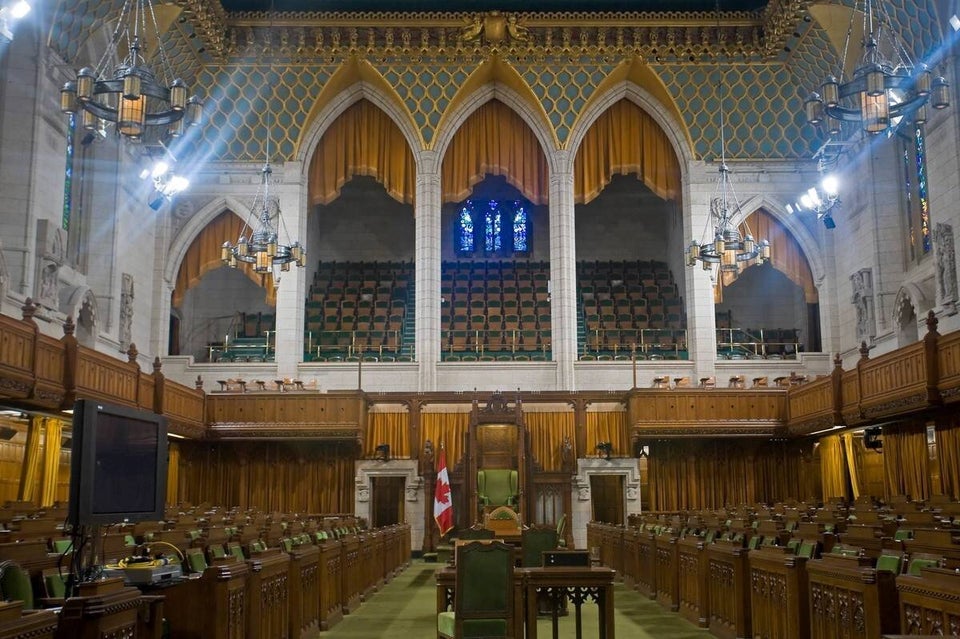 How Much Are Federal Politicians Making? (2016)