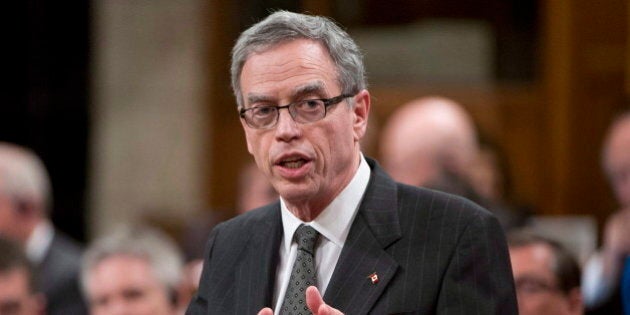 Finance Minister Joe Oliver said Wednesday he believes relaxing labour laws to make it easier to lay off workers would help spur economic growth.
The Conservatives insist he wasn't talking about Canada. But party officials gave conflicting statements Thursday as to which country he actually was speaking about.
At a G7 meeting of finance ministers in Dresden, Germany, Oliver voiced his support for loosening labour laws, but acknowledged "that's what gets people demonstrating in the streets," according to a report by Reuters.
Prime Minister Stephen Harper addressed the minister's comments in question period Thursday, saying that Oliver was talking about the situation in Greece. "Because of out-of-control deficits and out-of-control spending, Mr. Speaker, what we are seeing are massive tax hikes, massive layoffs, and terrible cuts in services."
Oliver's office maintained the minister was speaking about labour laws in France specifically and there are no plans to alter Canada's labour laws.
"Minister Oliver was not discussing Canada. A central theme of the G7 discussions is the need for structural reforms to enhance mediocre growth in some European countries," finance spokeswoman Melissa Lantsman said in an emailed statement Thursday.
"Central to those reforms are labour laws which discourage hiring."
The Reuters reporter who wrote the story tweeted Thursday that Oliver wasn't speaking about a specific country.
Opposition parties and labour groups pounced on Oliver's sentiments Thursday.
Liberal finance critic Scott Brison said he doesn't buy that the minister was talking specifically about Greece.
"He was talking about economic policy in the global context where he clearly said that one of the things we could do to actually create growth was to relax labour laws to enable companies to lay off workers," he told reporters on Parliament Hill.
"That is not only what he said, but it also reflects a misunderstanding about how you actually create jobs and growth."
The president of the Canadian Labour Congress said Thursday that Oliver is in no position to advise other countries about labour relations given the Tories' weak track record on the issue and on job creation.
"In the context of unemployment, workers need to have a little bit of security and requiring employers to give adequate notice of a layoff is the minimum when you're going to lose your job, whether it's here or around the world," said Hassan Yussuff.
'For the minister to say we need to relax those rules, [that] shows little regard for the insecurity [workers are] facing right now in our country and throughout the world."
Massive street demonstrations have been ongoing in Greece since it invoked tough austerity measures in the wake of its sovereign debt crisis.
G7 finance ministers and central bankers are meeting this week to discuss how to resuscitate a weak global economy. They are keeping one eye on Greece's struggle to strike a deal with lenders ahead of a June 5 deadline to pay back its IMF loan.
The G7 countries include the United States, France, Germany, Canada, Italy, Japan and Great Britain.
With files from Althia Raj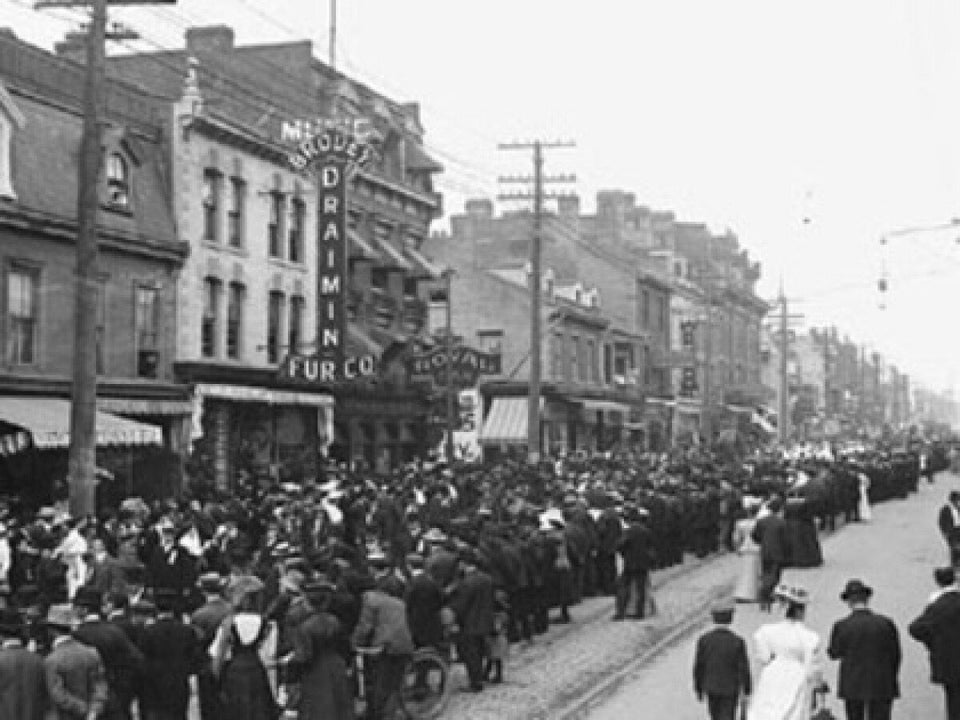 Flashpoints In History Of Canadian Labour
Popular in the Community