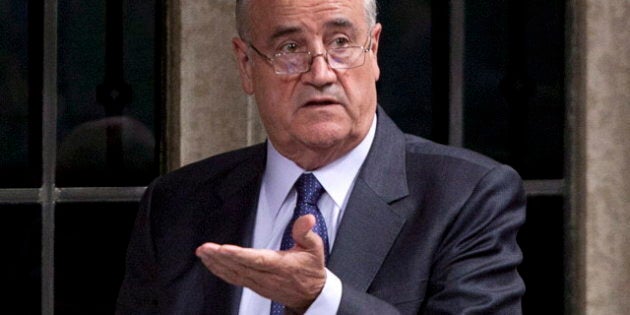 Opposition MPs are accusing Conservatives of deceiving Canadians by not disclosing that a $200-million investment to help veterans deal with mental health issues will reportedly be paid out over 50 years, not six.
On Friday, New Democrats and Liberals hammered Tories in question period after a story from The Globe and Mail's Gloria Galloway took a closer look at the funding plan announced in Halifax last Sunday by Veterans Affairs Minister Julian Fantino, Defence Minister Rob Nicholson and Justice Minister Peter MacKay.
The announcement came two days before a scathing report from the auditor general concluded that many former soldiers with post-traumatic stress disorder face cumbersome paperwork and unnecessarily long waits before receiving help.
According to a "backgrounder" from last weekend, which has since been removed from the government of Canada website, $159.2 million of the funds were to go towards a new operational stress injury clinic in Halifax, expected to open next fall, and to an expansion of services at nine satellite offices across Canada.
The release stated "there will be an immediate investment of $19.1 million and the remainder will be provided over the life of the program."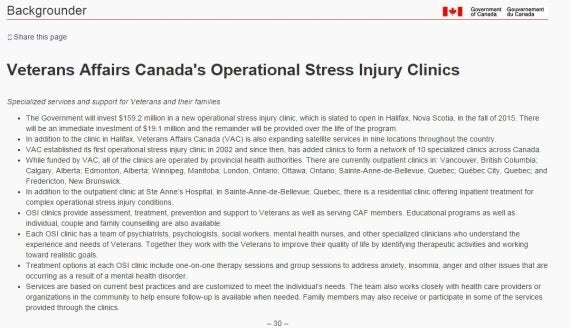 However, another backgrounder from National Defence stated the full investment of $200 million would be provided "over the next six years." Other documents reportedly suggested the money would be spent over five or six years. (The funding above the $159.2 million will go to a a number of other programs aimed at veterans, according to the government).
As such, many different media outlets ran stories saying all of the $200 million would be provided over the next six years.
She writes that staff in Fantino's office told her that the "immediate" $19.1-million investment will actually be spread out over the next six years and that the remaining $140.1 million will be "paid out as needed until the last veteran who is currently in an operational stress-injury program no longer needs funding." With many Afghanistan vets in their 20s, she reports, the last of funding might not be spent for another five decades.
Tories landed in similar hot water few years ago when they announced $2 billion in improvements to the new veterans charter, but later conceded much of the money was for future budgets.
Fantino is currently in Italy with veterans marking the 70th anniversary of the campaign there. A representative from his office reached out to The Huffington Post Canada with a statement.
"To build on recent investments, last Sunday we announced increased mental health support for those in the Canadian Armed Forces, veterans, and their families," Fantino said in the statement. "This Government is ensuring that veterans receive compensation and support for today and the rest of their lives. It would be irresponsible not to do so.
"That is why the Government of Canada, as requested by the Auditor General, is providing our veterans with the assurance that these monies will be available well into the future. Therefore the total life-cycle cost of an initiative is provided to ensure sufficient resources are dedicated to this program for the Veteran now but more importantly for the rest of their lives."
Fantino's parliamentary secretary, Parm Gill, faced a barrage of criticism in question period Friday from both the NDP and Liberals over the report.
Deputy NDP Leader Libby Davies kicked things off by accusing Tories of misleading the House, the Canadian public and former soldiers with a "face-saving measure."
"Why won't the government own up to their mistakes and be honest with Canada's veterans?" she asked.
Gill said the investment will help veterans today and in the future. He said Conservatives have expanded services for ex-soldiers in need of mental health support but did not directly address the charge that those funds would be spread over 50 years.
Liberal MP John McCallum also pounced on the report, quoting the government's own news release stating the $200 million would be provided over six years.
"We know the government is ashamed of this paltry $200-million-over-50-years attempt to mislead the veterans. Why else would the website announcing the program have disappeared from the Internet? How can the government explain these actions?" he asked.
Gill said Tories are investing millions into mental health services for vets but, again, did not deny funds would be spread out over decades.
Yet, the most heated exchange was between Gill and NDP Deputy Leader David Christopherson, who called out Fantino in light of the auditor general's report and what he too deemed as a misleading funding announcement.
"Where's the minister?" Christopherson shouted. "Why isn't he here apologizing?"
Watch the video below to see that exchange: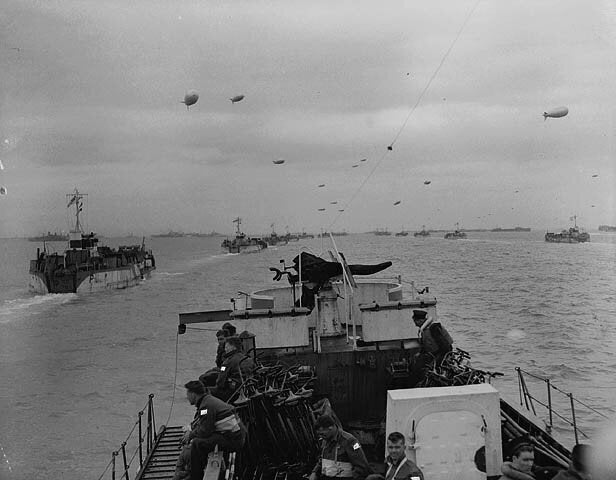 Photos Of Canadians On D-Day

With files from The Canadian Press
Popular in the Community