OTTAWA — The House of Commons has rejected a Conservative push to reverse the transfer of child killer Terri-Lynne McClintic to an Indigenous healing lodge.
The opposition motion, tabled by Tory House Leader Candice Bergen, urged MPs to condemn the decision made by the Correctional Service of Canada last December and for the government to "exercise its moral, legal and political authority" to reverse the move. McClintic is currently serving a life sentence for the 2009 kidnapping and murder of eight-year-old Tori Stafford.
The motion was defeated by a vote of 200 to 82, with New Democrats and Green Party Leader Elizabeth May siding with Liberals.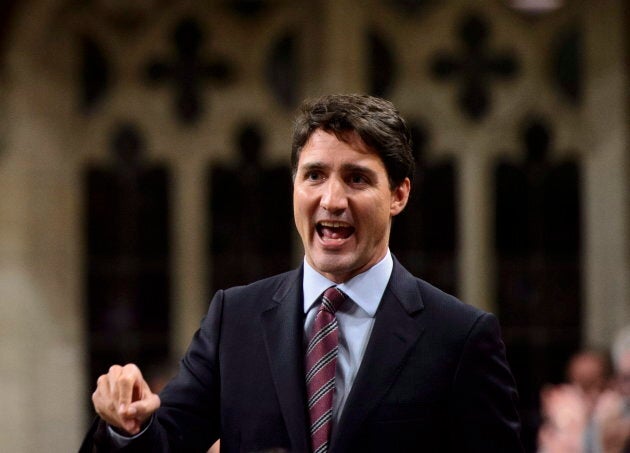 Bergen later called the prime minister out for skipping the vote, and accused the Liberals of using their majority to bury the party's motion. The government failed to stand up for Stafford's family, she charged.
"Tori deserved better. Canadians know that Tori deserved better. We know that Tori deserved better," the Manitoba MP told reporters outside the chamber. She called it "shameful" that the prime minister and this government are not using their "ability to give Tori a little bit of justice."
When asked if the Tories are politicizing a girl's murder, Bergen said the party has been reflecting the anger Canadians are feeling about the decision. "This is the job that we have to do and it's not always easy," she said.
Rodney Stafford, Tori's father, published an open letter on Friday asking the prime minister to "do the right thing."
It's not about politics.Rodney Stafford on "Power & Politics"
Justice critic Tony Clement said he tried to contact Rodney last week and left a message to ask if he had any advice for the party.
"I wanted to give him room. So I did not want to pursue him, but I wanted to give him the avenue through my private cell number if he had any message for us," he Clement.
"I have not heard from him — which is his right."
Rodney Stafford told CBC News' "Power & Politics" that he travelled to Parliament Hill and took a guided tour with the hope of running into MPs debating the motion Wednesday.
He wanted them to look at his face and "see that I am a person and I am grieving and this issue has basically reflected all across Canada," he said. "It's not about politics."
Prime Minister Justin Trudeau and Public Safety Minister Ralph Goodale have said that while the government does not have the power to reverse the decision, the commissioner of Correctional Services will conduct an in-depth review of the matter.
Conservative Leader Andrew Scheer kicked off question period Wednesday by bringing attention to the opposition motion, asking if Trudeau agrees with the decision to transfer McClintic from an Ontario institution to the Okimaw Ochi Healing Lodge — a minimum and medium-security facility in Maple Creek, Sask.
As he did last week when the issue was repeatedly raised, the prime minister responded by saying that McClintic was moved to a medium-security facility in 2014 — a decision made by the previous Conservative government.
McClintic pleaded guilty in 2010 to first-degree murder and was sentenced to life with no chance of parole for 25 years. Her boyfriend at the time of the slaying, Michael Rafferty, was convicted of first-degree murder two years later and given the same sentence.
Conservatives suggest McClintic belongs behind bars, not at a healing lodge where there are sometimes children present (though none at the moment, according to a recent statement by the Elizabeth Fry Societies).
PM blasts 'ambulance-chasing politicians'
Shouts and jeers rose from Tory benches every time the prime minister answered the opposition questions about McClintic's transfer. Trudeau accused Conservatives of playing politics with a child's murder.
At one point a voice from the Tory bench cried, "Shame on you."
Things grew especially testy when, facing questions from deputy Tory leader Lisa Raitt, Trudeau accused the other side of failing to respect the independence of the judicial system and for behaving like "ambulance-chasing politicians."
Watch: Justin Trudeau, Lisa Raitt get heated over Terri-Lynne McClintic transfer
Raitt demanded an apology from Trudeau after question period, noting that she is a lawyer and the term "ambulance chaser" is associated with unethical members of her profession.
The prime minister did not take back his remark, which transformed the House into an echo chamber of shouts, desk banging, and applause by MPs determined to drown out jeers.
Trudeau left the chamber before the vote and immediately spoke to reporters waiting outside. He doubled down on the comment he made about members across the aisle and accused them of using "terrible tragedies for political gain."
"The Conservatives are terribly upset that I referred to them as practicing ambulance-chasing politics," he said. "But if they're upset. It's probably because it stings a bit."
With files from Althia Raj