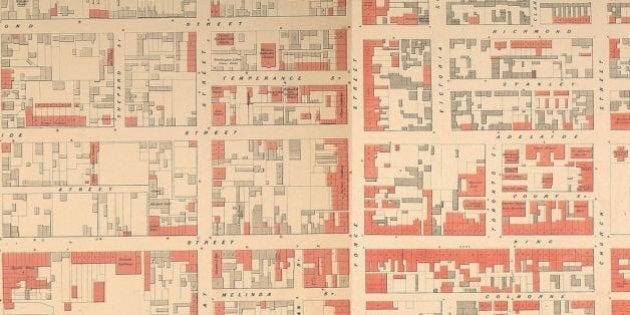 What did Toronto look like in 1858? Well, there were probably lots of horses, fewer buildings and more men wearing top hats.
Ng documents his process on his blog:
The Boulton maps are each lithographed onto separate physical plates. Although they are ostensibly all drawn at the same scale, they are not exactly so (at least not with modern precision in mind). As well, the physical plates have aged differently depending on their individual exposure to light and air, resulting in colour contrasts between plates. Finally, the digital scans to which I had access were not all at the same scale (major pain in the neck!).

As a result, the stitching is far from seamless. Imagine putting together a puzzle where the pieces don't actually fit together.
Sadly, no Google Street View for the map, although we'd love to see what a Street View horse and carriage would look like.
A few things that we noticed. The area where City Hall now stands was occupied by two lumber yards and a lot of homes, a Victorian Home Hardware of sorts, we guess. The University of Toronto was just a quiet, idyllic campus with just a few buildings and Queen's Park, the site of the Ontario legislature, was actually home to a 'temporary lunatic asylum'. So not much has changed there.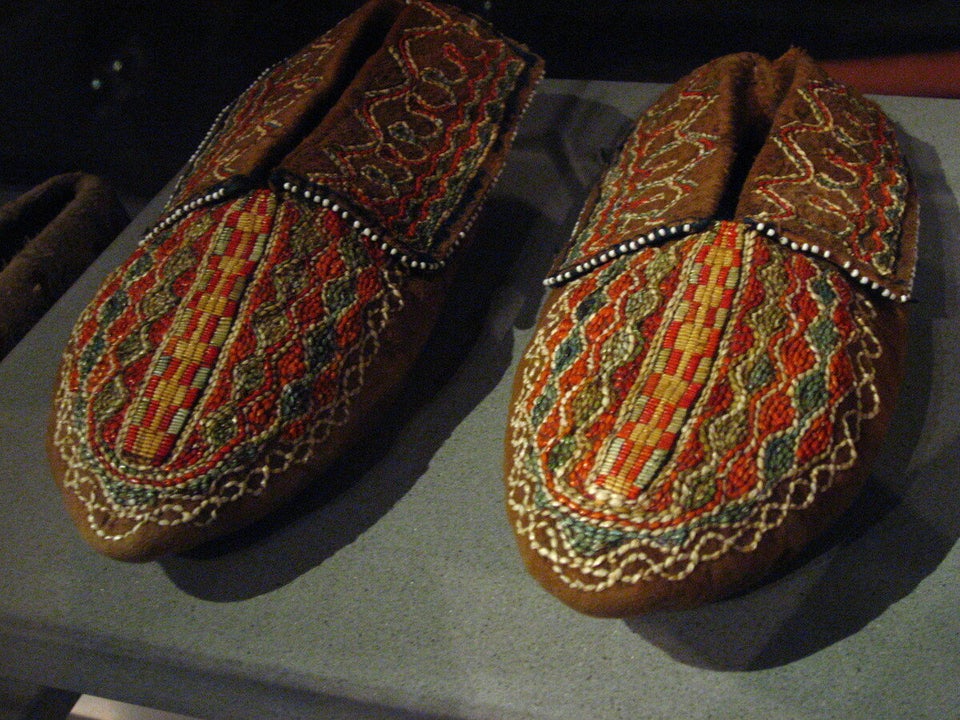 Toronto's 10 Best Attractions