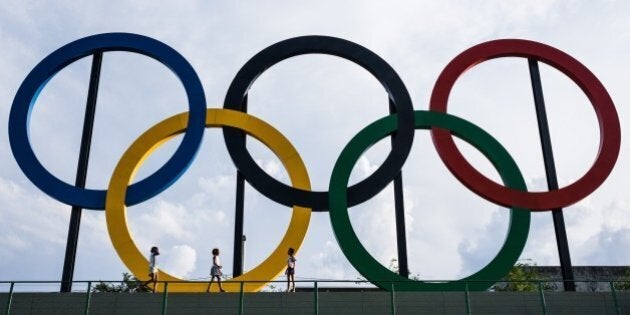 The 2015 Pan Am and Parapan Am Games provided a convenient distraction for the Toronto 2024 Olympic bid team, led by Bob Richardson, Marcel Aubut, and Toronto Mayor John Tory, to continue their planning without much interference from City Council and the general public.
In case you didn't know, Richardson is an Executive VP for Edelman Canada, a global public relations firm that includes Olympic affiliates as clientele. He also co-chaired Tory's mayoralty campaign, engineered government support for Toronto's 2008 Olympic bid, and is a stakeholder in the 2024 bid. Aubut is a Montreal-based lawyer and President of the Canadian Olympic Committee with strong ties to professional sports teams. He's a former member of the NHL Board of Governors and was President of the Nordiques until he sold them to Denver in 1995. Tory, also a lawyer, was former CEO of Rogers Media before finally reaching the Mayor's office in October 2015, winning on a "sensible, competent, accountable" platform. Will that platform still ring true in the weeks ahead?
Since June, the three powerbrokers have been carefully crafting Toronto's bid while responding to media enquiries about what they are up to with allusions to transparency and accountability. On July 24th Tory said he would engage in "really thoughtful reflection" on whether or not to proceed with the 2024 Games. A few days later, on July 28th, when pressed by media about the International Olympic Committee's September 15th deadline to commit to a bid, and whether or not he would sidestep normal democratic processes to move the deal forward, he added, "nobody's being stampeded into anything here."
Discussions about the 2024 bid were supposed to take place soon after the conclusion of the Pan Am and Parapan Am Games on August 15th. The Games have passed, the September 15th deadline is looming, and the trio has gone commando silent. They haven't offered a peep about procedures or timelines. We don't know with whom or how these discussions will take place. Why the secrecy?
Where is the transparency and accountability in the Toronto 2024 bid process?
What is happening is called a "democracy deficit" and it's a serious problem endemic to mega-events like the Olympic Games. In a mega-event environment, the most wealthy and well-connected factions in the private sector leverage the power of the state for their own benefit, while the state attempts to deregulate and cut back on its support for public policies, believing the private sector should take over. This type of relationship -- called a public-private partnership -- sounds like a win-win for both parties, but it's not.
When it comes to the Olympic Games, private entities use their influence to negotiate deals that place the burden of risk on the public sector. The International Olympic Committee's Host City Contract then makes such lopsided deals legally binding. All Candidate cites must sign the IOC's contract to stay in the bid competition.
In other words, the International Olympic Committee, the National Olympic Committees, the International Federations, investors, communication firms, and developers work together to create the conditions for a democratic deficit and then exploit those conditions for their own benefits. Many of these "partnerships" are typically being struck behind closed doors and maneuvered through City Council without genuine public consultation. Popular strategies include calling in-camera discussions and withholding information claiming protection under "third party interests" (read: private interests).
The problem is of the IOC's making, and it is systemic.
In addition, all of this happens in a "celebratory" way, where boosters trot out their feel-good rhetoric about how good the Games are for the masses while studiously ignoring the mountain of evidence demonstrating just the opposite -- that the Games detract from rather than enhance our urban lives.
So, Toronto, you're not alone. Bid teams everywhere are "stampeding" the public. This partly explains why the Games work best under authoritarian regimes. Consider: Beijing 2008 and 2022, Sochi 2014, PyeonChang 2018.
Rome, which pulled out of the race to host the 2020 Games, citing economics as the main factor, is back in the race for 2024 and will not be conducting a public referendum. Earlier this year, Boston Mayor Marty Walsh tried to secure US Olympic Committee support for Boston's bid by secretly offering to sign the Host City Contract, giving private interests uencumbered access to public dollars, while telling his constituents he would never sign the Contract. Walsh withdrew the bid in July 2015, shortly after the "No Boston 2024" campaign exposed his lies.
Democracy and the Olympic Games don't mix. The public has grown increasingly savvy to claims that hardly ever pan out. Most of the bids from European cities for the 2022 Games, from Krakow to Munich, were defeated through referendums. The citizens of Oslo, one of the world's wealthiest cities, agreed to support the 2022 bid by a slim majority, but the support was quashed by Oslo City Council who noted that "it could not support the necessary financial guarantees."
There are now "No Olympics" campaigns in Toronto, where there is a solid history of grassroots activism, and Los Angeles, where entrepreneurial secrecy, similar to Toronto's, appears to be a growing issue. Organized and informed citizen groups are exposing the way private interests dig deep into the public purse to fund corporate development, saddling the public with massive debt while leaving important city projects on the backburner for years, and sometimes decades. Just look at Rio. Residents there were promised a modern waste management system for their 2007 Pan Am Games. The system never materialized, but then it became a key talking point again for Rio's bid for the 2016 Games. That badly needed upgrade won't be completed for those Games either.
Sure. Just not a right to discuss it.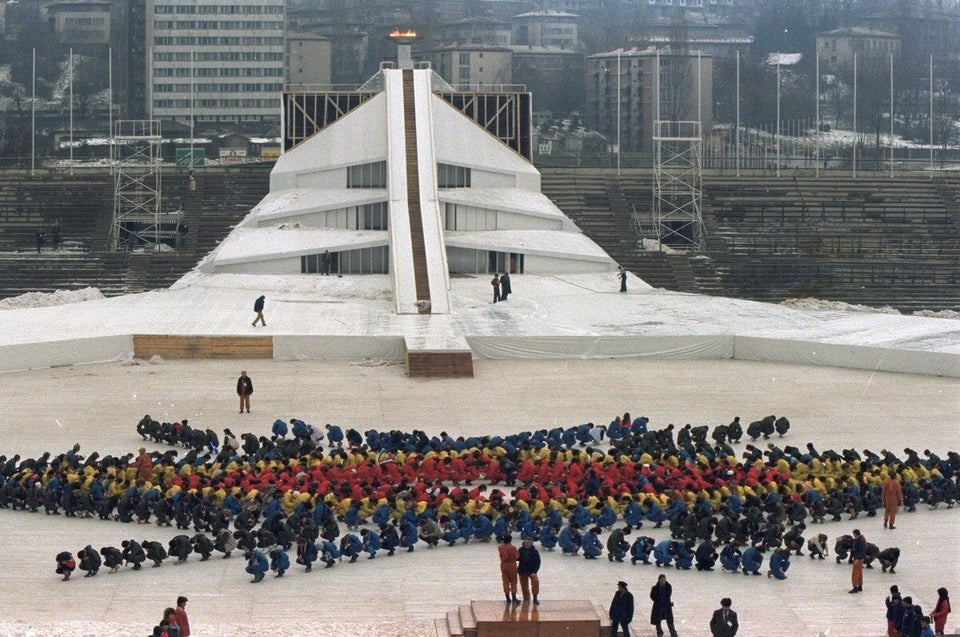 Past Olympic Venues: Then And Now