When Erika Ladouceur takes a breath in Montreal, she coughs. It immediately feels like something heavy is pressing down against her chest.
So when there's a thick ribbon of car exhaust in the air or a smog advisory in effect, she often reaches for her Ventolin inhaler. If that doesn't comfort her, she has to use an EpiPen — she carries three with her at all times.
That's what Ladouceur has to be prepared for every time she visits a city. "It feels suffocating. I've never drowned, but it's like you're trying to get air but you can't," she told HuffPost Canada.
Air pollution aggravates her severe asthma. Cat dander or overly perfumed people complicate her breathing. She's been dealing with the condition all her life and finds that her reactions vary depending on where she is in Canada. Kelowna, B.C., she said, is where she's experienced some of the country's cleanest air; Toronto, the dirtiest.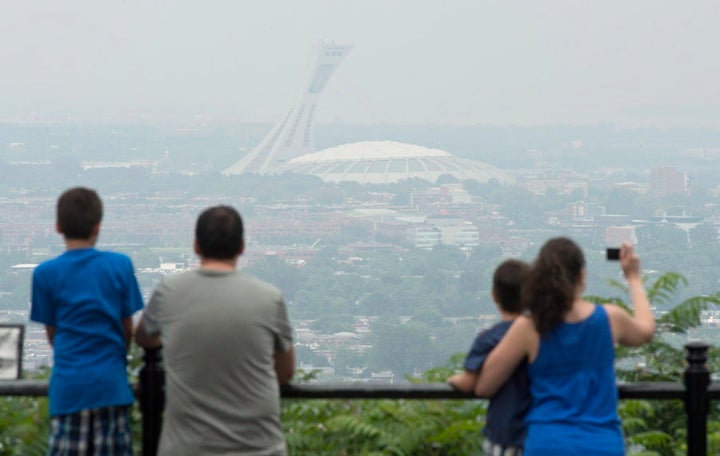 Ladouceur lived on the West Coast, in Victoria, for eight years. Her lungs acclimated to the fresh coastal air. They're so sensitive to air pollution that she has turned down promising job opportunities in Toronto to move home to Saint-Sauveur, Que., a ski town nestled in the Laurentians, north of Montreal.
"I find pollution is one of the worst triggers, because there's nothing you can really do to manage it."
Despite having a condition that makes her particularly sensitive to air pollutants, she still entertained the idea of living in a big city, because she's young and wants a good job.
"I thought of Montreal, because of all the networking and friends and everything that's there, but because of the pollution and my asthma, I decided it was not wise for my health," she said. "So that's why I'm living in the country."
When people conjure folksy images of Canada, whorls of choking smoke and smoggy air smothering crowds of people usually don't come to mind.
This piece is a part of a global HuffPost series exploring air pollution. It comes on the heels of a major scientific study published in October concluding that at least nine million premature deaths in 2015 were caused by pollution.
Watch: air pollution can be deadly for black Americans
That study examined general pollution, which includes industrial toxins dumped into waterways. With airborne pollutants, the Global Burden of Disease Study estimates 2.9 million people die each year from related illnesses and diseases.
Statistics Canada published a report in the spring of 2017 that suggested air pollution has different impacts across ethnic and socioeconomic groups in the Greater Toronto Area. The researchers were chasing a hypothesis that recently landed immigrants are most likely to feel the effect of air pollution if they arrive in gateway cities, such as Vancouver or Toronto, before moving to smaller communities.
But the second part of their hypothesis was wrong.
"What we're seeing is that that doesn't happen. [Recently landed immigrants] seem to be staying in areas that have a higher air pollution level," said Lauren Pinault, one of study's co-authors.
The report suggests exposure levels are segregated between ethnic and socioeconomic groups. Pinault's team matched air pollution rates to long-form census data to track how specific groups are affected in the Toronto area.
Why the Toronto area? Pinault said its high density and the fact that 42 per cent of the population is visible minorities and 36 per cent is immigrants made it an interesting geographic area to test her team's theory. Plus the city also boasts higher levels of air pollution (9.08 micrograms per cubic metre) relative to other Canadian cities.
The Canadian national average exposure rate is 7.05 micrograms per cubic metre. But in Toronto, because of the population density and urban design that traps pollutants in urban "hot spots"—the city's exposure rate is approximately 9.33 micrograms per cubic metre.
It's important to recognize that these are incredibly small differences within the study of air pollution. At the beginning of 2017, the air quality in Beijing was so bad, the fine particulate matter was reportedly 95 micrograms per cubic metre. According to The Guardian, that measurement indicated a 70 per cent increase in air pollution from the year before.
They measure exposure by tracking thinks like aerosols, smoke, and dust, all examples of fine particulate matter pollution. PM2.5 is the scientific term for particles less than 2.5 microns in diameter measured in our air.
"In some areas of the country, it's driven by things like dust and what they spray on crops," she said. "You know, in eastern Canada, even sea salt coming up from ocean spray is considered fine particulate matter."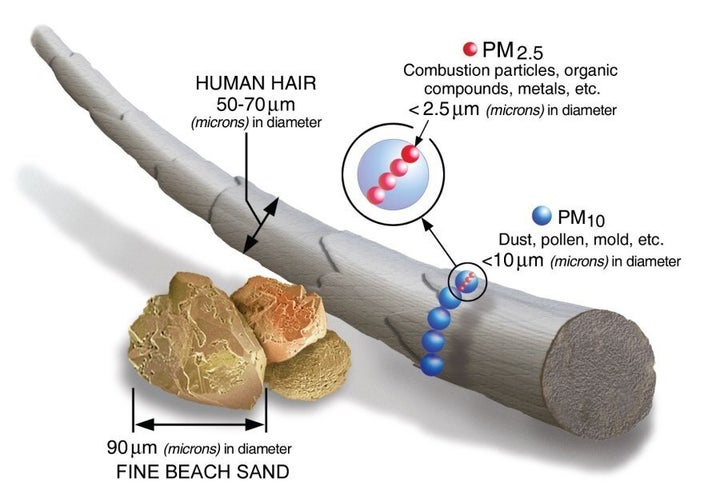 They found air pollution exposure to be higher in visible minority groups than in the white population by 1.61 micrograms per cubic metre. That difference was exaggerated with socioeconomic status, on average. Among low-income visible minorities, air pollution exposure was 2.08 micrograms per cubic metre higher than in high-income white populations.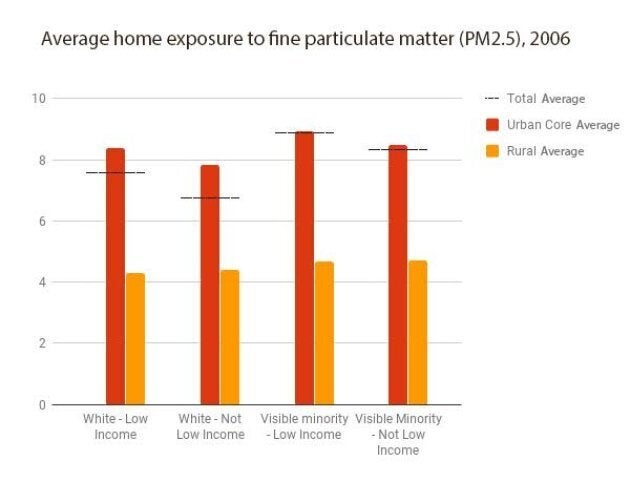 But in downtown Toronto, where a large population of visible minorities and immigrants live, the differences between ethnic groups was less obvious.
"Nationally, substantial differences in PM2.5 exposure by socioeconomic status were not observed, but in urban cores, residents of low-income households had marginally higher exposure than did people who did not live in low-income household," the report reads.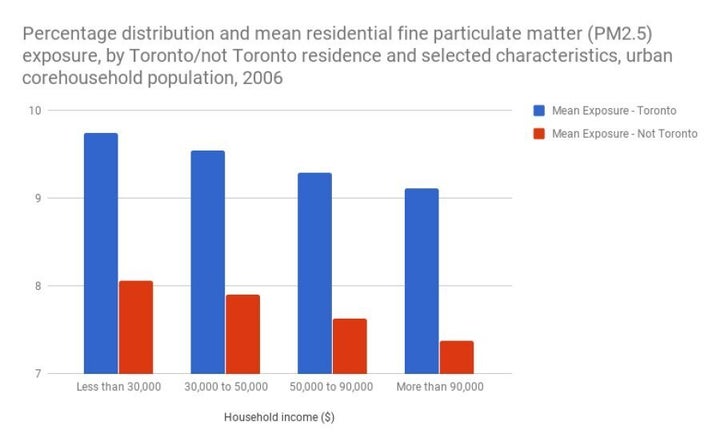 Reviewing the StatCan study, Dr. Chris Carlsten at the University of British Columbia said it's "very unlikely" a 1.6 microgram per cubic metre difference will have measurable health effects between individuals "even after years and decades."
Carlsten is a respiratory specialist and the Canada research chair in occupational and environmental lung disease. Though the differences in air pollution exposure levels between socioeconomic and ethnic groups are slight, the UBC expert said, it's conceivable for health effects to arise in the long run—depending on someone's sensitivity to air pollution.
"If you're living at low-exposure levels, so a cleaner, environment, then over years, it is possible — and there's some evidence to substantiate the argument that that level of exposure difference over years could make a difference for people living in a relatively clean environment," he said.
Canada's previous levels were 'disgusting'
Carlsten explains that over six decades, Canada has moved from "disgusting" levels of pollution to being a country with enviable air. Of course, it helps that Canada is vast and mostly unpopulated. Ninety per cent of the population lives within 160 kilometres of the U.S. border.
Within that horizontal strip of the country where the majority of people lives, there are capillaries of highways and roads hosting cars and trucks that produce exhaust in and between communities. As a result, traffic is the primary contributor to air pollution in Canada.
Because of Toronto's population density, the city is home to the worst traffic in the country, but turning to public transportation isn't necessarily a healthier alternative.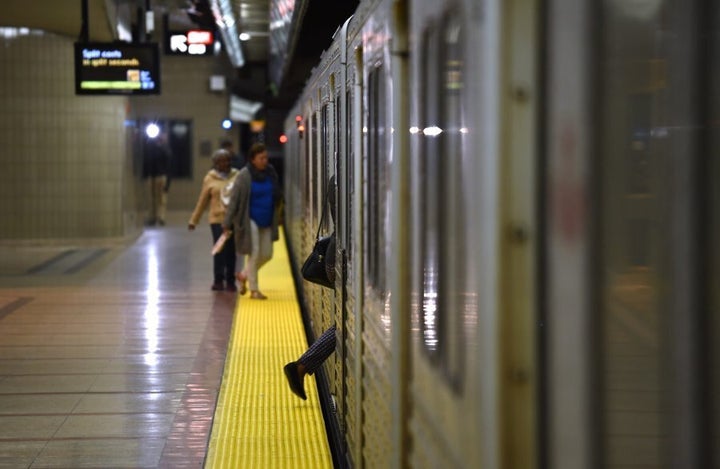 "We know from analyzing the composition of the particles that it's not just everyday grime. The metal concentrations are very high, and the ratios of manganese to iron are similar to what you see in steel," University of Toronto engineering professor Greg Evans said in a news release.
The data Evans' team analyzed were collected over three weeks in the summer of 2010 and winter of 2011. Health Canada and McGill University also collaborated on the study.
Since its release, the Toronto Transit Commission approved allocating $500,000 to bring in third-party consultants to study the air quality in its system. The city's health department also said it will investigate whether the levels pose any health risk to the public.
Just thinking about breathing in a Beijing-day's worth of pollution into your lungs is enough to make most Canadians recoil. We lucked out with generally clean air. But even ocean air and forest breezes are prone to disruption.
Last year, British Columbia saw its worst wildfire season since 1958. Burning forests made air quality so bad in parts of the interior that fine particulate matter measured in Quesnel, B.C. reached 244 micrograms per cubic metre on one day.
Residents in the province's most populated city, Vancouver, watched their sky grow hazy for weeks this summer as winds pushed thick smoke from wildfires raging in the interior down to the Lower Mainland.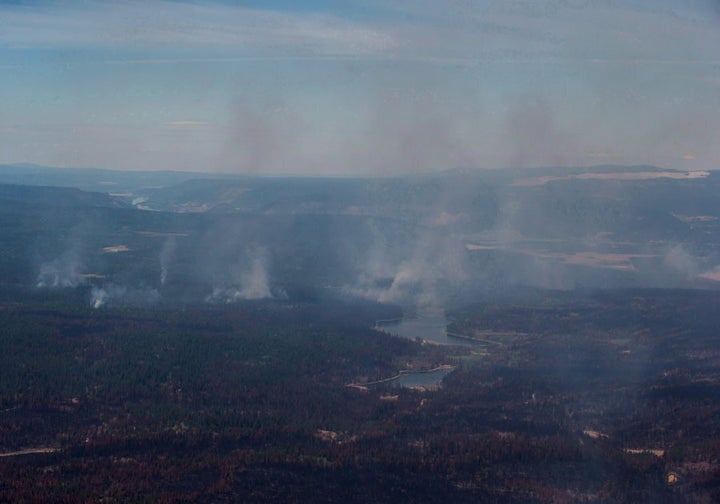 Carlsten said it's hard to notice a day-to-day difference in air pollution levels by just looking at the space between you and another object. But this summer, "visually, you could just tell" for a period of weeks that something was different.
Carlsten wants to use acute events, such as wildfires to see if StatCan's conclusion—that those who are poor and not white are disproportionately affected by air pollution compared with those who are rich and white — is replicable.
With regards to air pollution trends in Canada, he said he's paying attention to "what's going to happen over the next years and decades with not only the difference between minorities and non-minorities, but also exposure levels in general."
At home, being a lung specialist, Carlsten said he has a small tower air purifier to filter out irritants. But the $150 high-efficiency-particulate-air filter machine isn't an affordable for solution for a lot of people. And Carlsten warns that technology shouldn't be the go-to way to solve our problems.
"There's always a risk it will make people complacent about the bigger problems of air pollution if we turn to devices and machines to fix the problem," he said. He suggested that framing air pollution as a potential economic burden could lead to solutions that won't leave segments of the population more affected than others.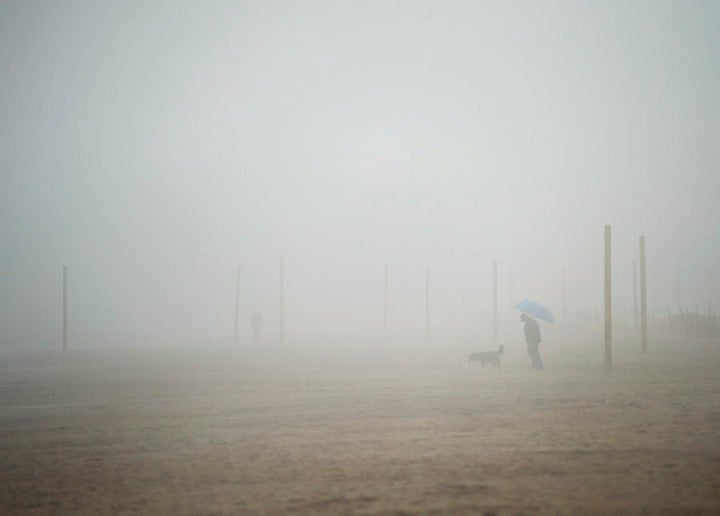 The StatCan study raises some observations worth exploration because it doesn't propose a theory as to why poor, non-white people are more exposed to air pollution in Canada. The researchers didn't look at health outcomes, which raises questions such as: what are the long-term health effects of marginalized populations' exposure to a slightly higher number of air pollutants? And are health systems ready to adapt if the issue of air pollution becomes worse?
There aren't any current plans to do a follow-up study, according to the StatCan team behind the air pollution report. The agency said what's notable about this study is that it informs researchers about the need to consider modelling data specific to visible minority populations.
Clearly, there's a lot more work to do to track this trend as Canada's immigrant population continues to grow. If further research continues to show that poor, non-white individuals are more susceptible to air pollution, then health services will have to be mobilized to respond to possible effects.
Not everyone has the means or opportunity to escape city pollution and live in a Quebec ski town surrounded by crisp fresh air. And not everyone can avoid underground commutes through dusty subway tunnels. It's easy to take the issue of air pollution for granted when you can't see the problem in front of you. It's easier if you have money.
Some municipalities are quietly taking on air pollution more seriously.
In early December, Toronto City Council adopted a motion that set 28 micrograms per cubic metre as the maximum PM2.5 benchmark. The first phase of the city's Reducing Health Risks from Traffic-Related Air Pollution plan will be to conduct tests at child care centres, schools and long-term care homes near high-use roads to see if air pollution levels are higher or lower than the air quality benchmark.
The general idea that air pollution levels in Canada could go kind of in the wrong direction is scary.Chris Carlsten
Sitting in his Vancouver office, Carlsten said Canada has "probably has among the cleanest air of major cities in the world." Air pollution isn't generally something that's top-of-mind. And it's unsettling to think of that as something that can change.
"The general idea that air pollution levels in Canada could go kind of in the wrong direction is scary," he said.
For Ladouceur, the possibility of rising pollution levels would mean increased medication ahead of any travel into a city. At the time of the interview, she was preparing to go to Toronto for a 36-hour trip. To ready herself, five days before travelling she has to take an inhaled corticosteroid and up her medicine at night so she has enough medication in her lungs.
In the city, she needs to use her Ventolin about eight times to help open her airways. She also take Advair, an inhaled corticosteroid, to help her lungs breathe in the city air.
Sitting in a car in traffic isn't ideal for her because the gas and diesel and invisible air pollution particles hanging and moving through the air which affects her more than others.
"They're so small," Ladouceur said, "and this is what bugs me the most."
In a traffic jam, a situation of universal frustration, she can't crack open a window and enjoy the simple pleasure of a cool breeze. Even when it's really nice out.