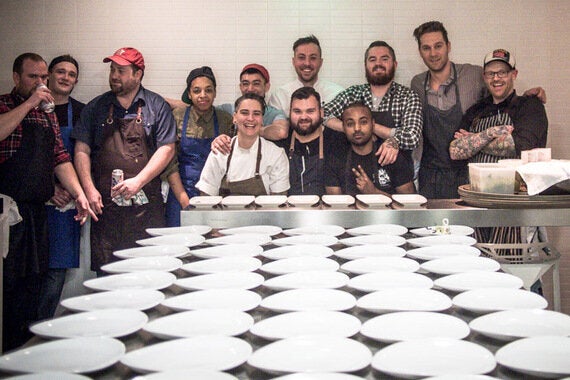 Amidst the flurry of lavish holiday parties and last minute holiday preparations eight Toronto chefs gathered last night at Templar Kitchen to host an event in support of The Children's Breakfast Club.
Organized by Chef Matt Blondin (The Food Dudes), participating chefs included Leonie Lilla (The Farmer's Daughter), Tyler Cunningham (Whippoorwill), Jonny OC (The Beverley Hotel), Coulson Armstrong (Canoe), Dave Mottershall (Loka Snacks), Cory Vitiello (The Harbord Room) and Graham Pratt (The Gabardine).
Collaborating for a plate swap, each chef threw their signature dish into a hat to be drawn by another chef. The multi-course tasting menu featured the newly interpreted dish, giving diners a fresh spin on a charitable dinner for a deserving organization that serves approximately 4,000 meals each week in the Greater Toronto area.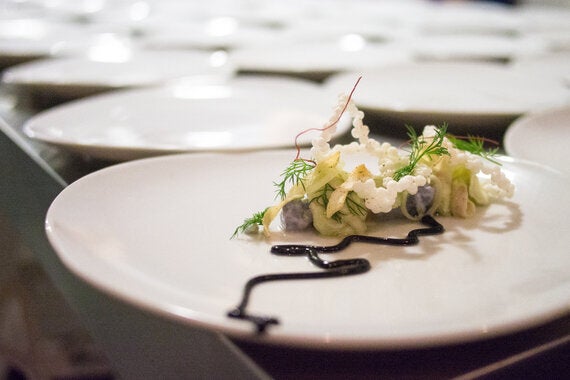 Fluke, meyer lemon, tapioca, sepia, dill from Coulson Armstrong interpreted by Matt Blondin.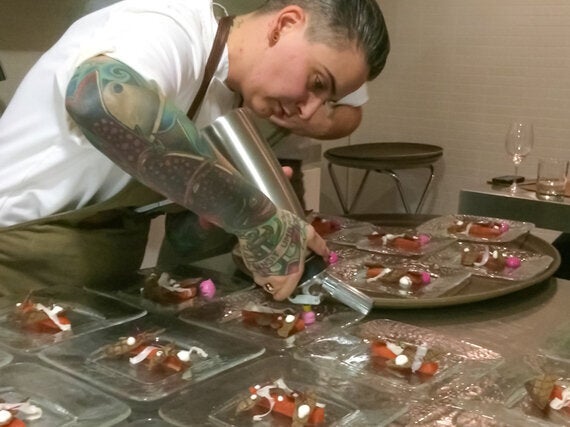 Leonie Lilla plates her interpretation smoked trout rye & blood waffle, juniper lardo, elderberry, buttermilk from Graham Pratt.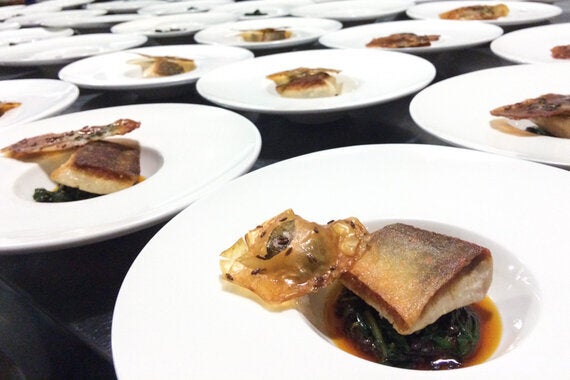 Arctic char, chermoula vinaigrette, arugula, pommes Maxime from Dave Mottershall by Tyler Cunningham.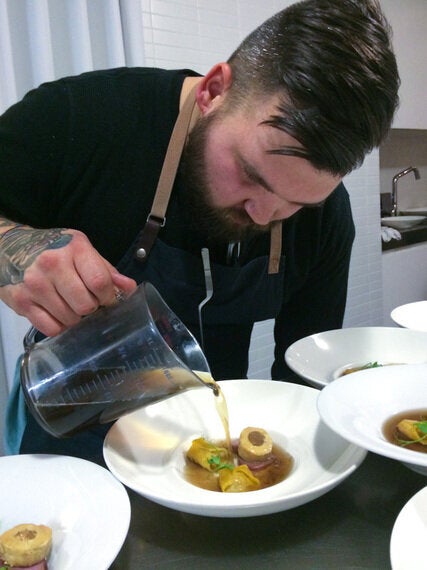 Jonny OC plating duck tea with bourbon wash poured over liver, apple butter, squash tortellini, chestnut from Tyler Cunningham.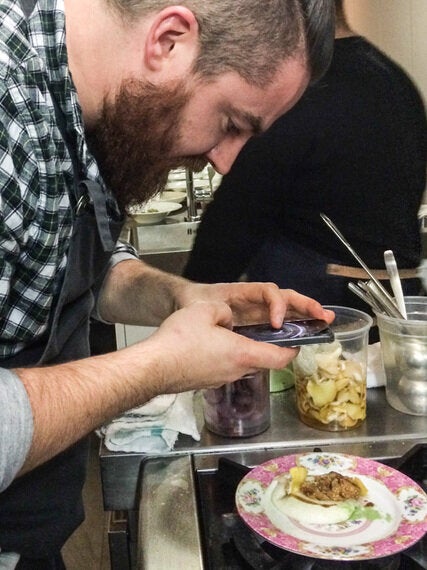 One last moment to take a photo, Coulson Armstrong interprets Leonie Lilla's vol-au-vent forestier with veal sweetbreads.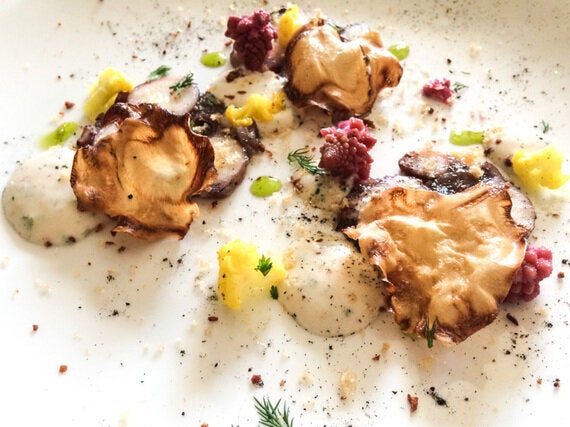 Grilled octopus, pork jowl, smoked celeriac, salt cod, cauliflower, romesco from Jonny OC, by Dave Mottershall.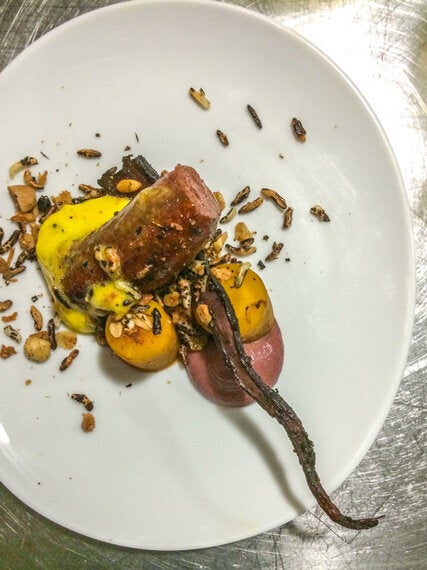 Venison hip, carrot, tonka bean granola from Matt Blondin by Cory Vitiello.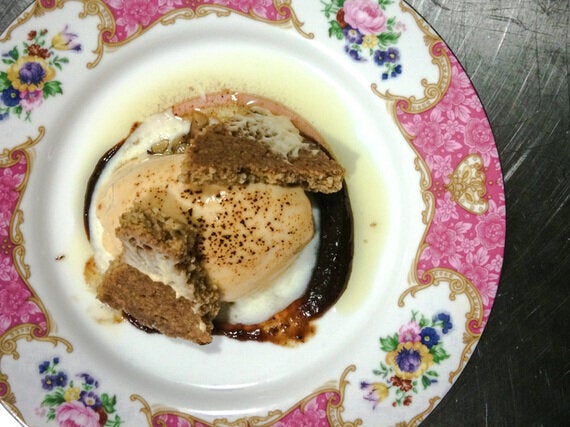 Prune custard, cardamom, walnut, ginger, molasses & oats from Cory Vitiello by Graham Pratt.
"During the holidays it's really easy to get wrapped up in the chaos, especially as a chef. It's nice to take a moment and give back to a worthy cause with a great group of chefs," said Mottershall of Loka Snacks.
The Toronto Plate Swap was the final event December's Winter Chef Series presented by The Food Dudes and Danny Gunam, Chef Blondin says the group plans to feature more events in early 2015.