It's common knowledge that women get paid less than men.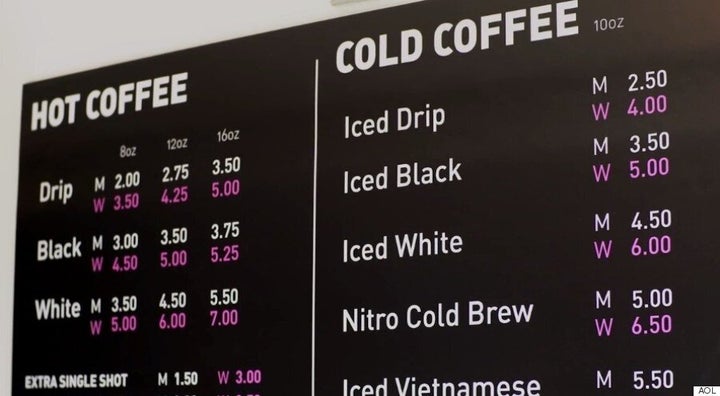 The temporary pricing sign at Tokyo Smoke cafe shows how much men and women have to pay for coffee.
And to demonstrate just how unfair and sexist the pink tax is, GirlTalk HQ created a video as part of their #FightPinkTax campaign to spread awareness and to fight to end the pink tax in Canada.
The video shows Toronto's Tokyo Smoke cafe serving customers and charging women more than men for a cup of coffee.
As you'd expect, most of the customers (mainly the women) reacted with astonishment and then anger over being asked to pay more for coffee just because they're female. Even the male customers couldn't believe that they got to pay less for a cup of joe than women. All agreed that it was unfair and sexist.
Popular in the Community