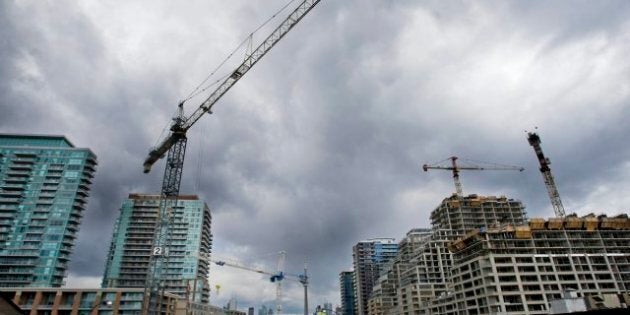 Toronto's housing market may not be in as bad shape right now as it was a few months ago.
However, as BMO analysts pointed out in a recent note to clients, this January had one more business days than last year, and the data wasn't adjusted for this.
"The real estate boards don't seem in a hurry to point out this quirk when it biases sales growth up instead of down," BMO's Robert Kavcic quipped.
Photos: What $1 Million Will Buy You In Canada's Housing Market
So where is Toronto's housing market headed?
The Huffington Post Canada interviewed Ben Rabidoux, a well-known real estate analyst and one of the more pessimistic voices out there talking about the Canadian housing market.
Is there overbuilding in the Toronto condo market?
Of course there is, there's no question there is. They've essentially broken ground on 50,000 new dwellings in the past year, and the latest population growth estimates are probably going to come in around 60,000 or 70,000 new people being added to the GTA, on a year over year basis.
That's crazy. It's ridiculous. I think this is going to be an interesting year for the Toronto condo market. There's going to be between 25,000 and 28,000 new units completing, and I'm not sure that the demand's going to be there. A lot of those have been pre-sold to people moving in there, you're going to have a large number of unsold condos to be accounted for.
If you look at the downtown Toronto market, where condos are most popular, they have massive inventory already online. It's huge, the highest ever right now, and sales are relatively weak, so you've got extremely high listings already, plus you've got massive amounts of new condos about to be completing. It's a potential disaster, there's no way around it.
Is the Green Belt (or other land use restrictions) to blame for Toronto's house price run-up?
I think the restrictive land use policies in general can exacerbate the swings in house prices. I drive into Toronto, and I can tell you, driving from the downtown core, I have to drive an hour before I hit the Green Belt. When you get [into] the 905, there's suburbs everywhere, all sorts of little developments, so there's tons of land to develop.
Now that said, if you look at the number of new single family homes being built, it is legitimately lower than it has been historically, so there is a case to be made that there are less new single family homes being built, and way more condos being built, way more than we need. So you could conceivably see a situation where the demand is very high for detached homes, and very low and unable to meet the supply of condos.
Is there a disconnect between detached homes and condos? Will they continue to go in separate directions?
Absolutely. Without question they're detaching. Condo prices are now falling, detached prices are sort of holding their own. I think that's a trend that will continue. I think there's a lot more downside risk to the condo market than the [single family home market].
Which way will prices go in 2013?
For condos I think they're going to be down. For detached homes, there's [little] enough inventory that they'll finish the year up. But where the price gains have been 8 or 9 per cent, we'll see 3 to 5 per cent at most for detached homes.
How important are interest rates at this point? Can the Toronto market survive, say, a one percentage point hike?
I think that would kill the market. Affordability is already very stretched in most metros. That said, I don't see [interest rate hikes] happening this year. [A] 1 per cent [hike] would definitely pressure the market, there's no question.
Interview conducted by Jesse Ferreras. Answers were edited for clarity and length.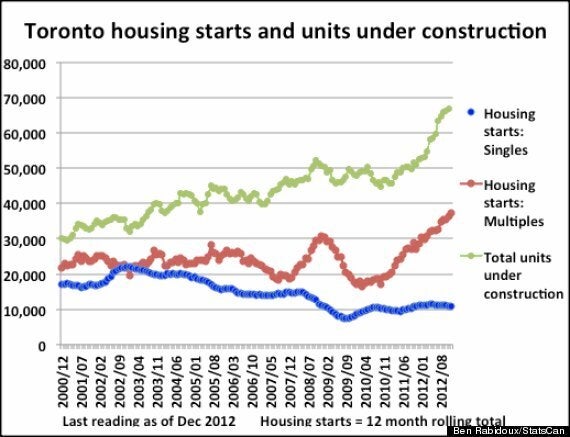 What $1 Million Will Buy You In Canada's Housing Market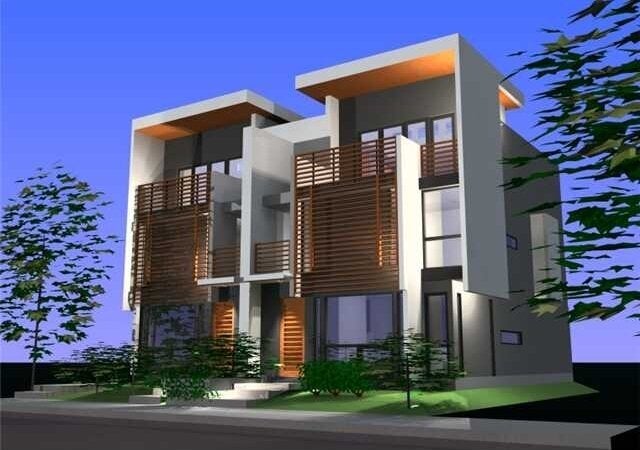 What $1 Million Will Buy You Across Canada