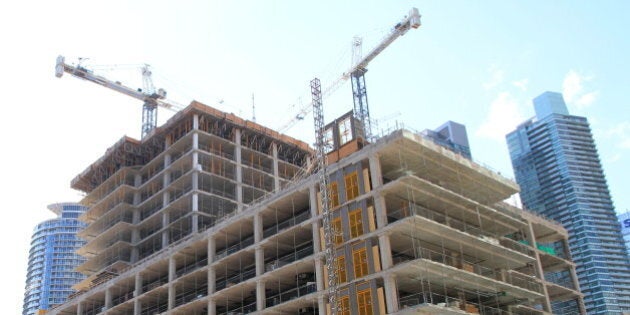 Condo prices in Toronto may have fallen steeply from their peak when you take into account incentives being offered to buyers, a Toronto developer has reportedly said.
The unnamed developer's assertion echoes comments commonly heard within Toronto's real estate community these days, and it suggests Canada's largest real estate market may be weaker than recent data indicates.
With the number of condo sales falling, developers have turned to giving buyers discounts in the form of free furniture or reductions on condo fees, among other things. Thus the official sales prices remain steady, while actual prices come down.
Faced with high prices and predictions of a housing market correction, many buyers have chosen to stay out of Toronto's condo market and rent instead, placing upward pressure on the rental market. Rental prices are up 4.1 per cent in the past year, Urbanation said.
Urbanation Senior Vice President Shaun Hildebrand credited "a lack of growth in traditional rental supply" for the boom in condo rentals. (After a boom in the 1960s and 1970s, few new rental apartment buildings have been built in Toronto in recent decades.)
But even the rental market could soon be under pressure. While condo rentals spiked 20 per cent, the number of rental condos coming online grew 22 per cent, suggesting that supply is still larger than demand.
But housing market analyst Ben Rabidoux, who some see as a notorious pessimist about the Canadian housing market's prospects, sounded a positive note on rental prices.
"Rents tend to be far stickier than prices," Rabidoux tweeted. "Rents may decline marginally in extremely overbuilt areas, but [it's] not likely to be dramatic."
To some analysts, the growth was a sign that Canada avoided the housing market collapse some had feared following Finance Minister Jim Flaherty's tightening of mortgage rules in the summer of 2012.
But others see the growth in prices — some three times larger than income growth during that period — as a sign that Canada's housing market is once again overheating.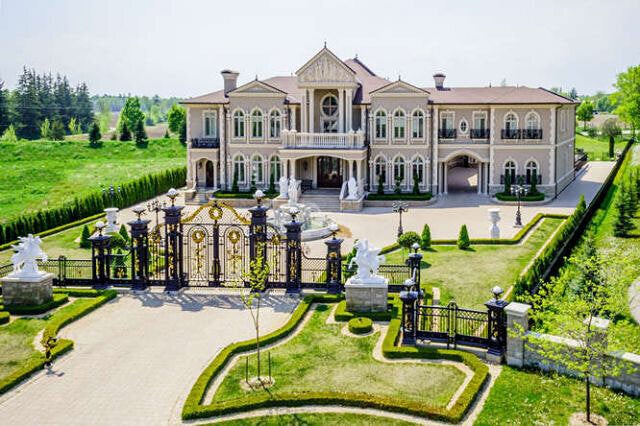 Most Expensive Houses For Sale In Canada - June 2013