Happy fashion week, fashionistas!
Monday, October 19th marked the opening day of the spring/summer 2016 shows at World MasterCard Fashion Week (a.k.a. Toronto Fashion Week), which took place at David Pecaut Square, and my oh my, were our eyes treated to an array of beautiful collections and unforgettable frocks from some of Canada's best homegrown fashionable talents.
Here are the highlights from day 1 of WMCFW:
It was all about fashionable florals for the Gigi Hadid-approved designer, Mikhael Kale, and his detailed collection that featured pearled collared dresses, futuristic overalls and a whole lot of cut-outs. Pieces were accompanied with a nylon knee-high type sock which was embroidered with delicate flowers. Each model donned a different colour slicked back bun and skin was kept beautifully dewy as if they just emerged from the water.
The runway show itself featured models taking to the white catwalk and then branching out into the crowd. There, they stood still with blank expressions, allowing the audience to admire the frocks and appreciate all the incredible textures.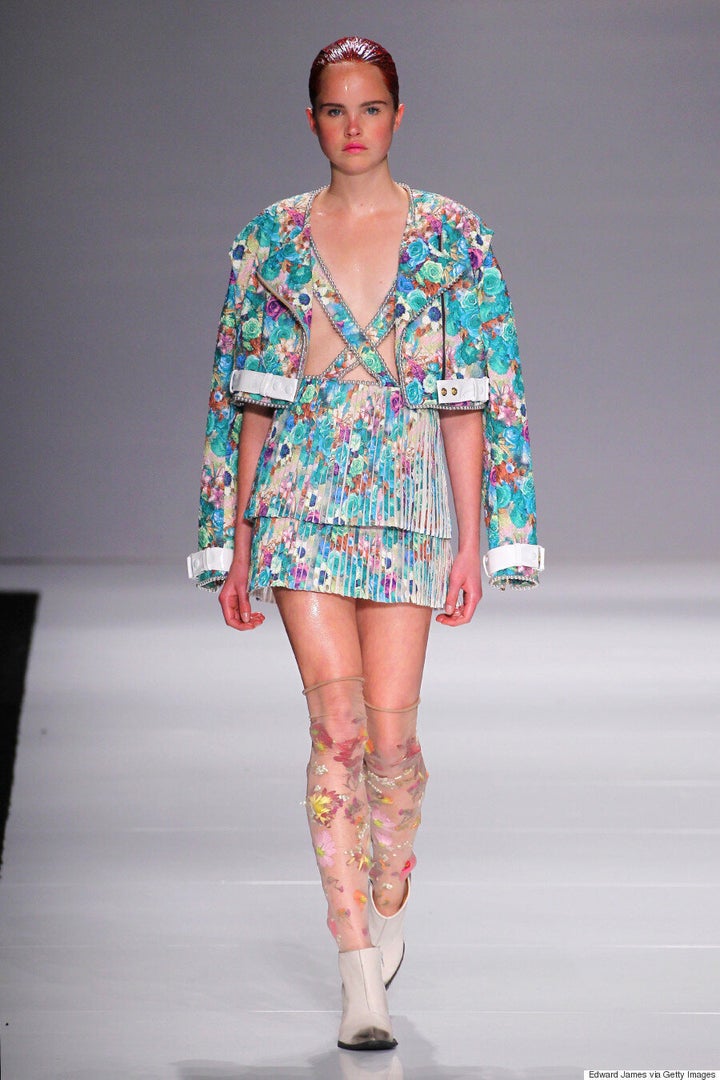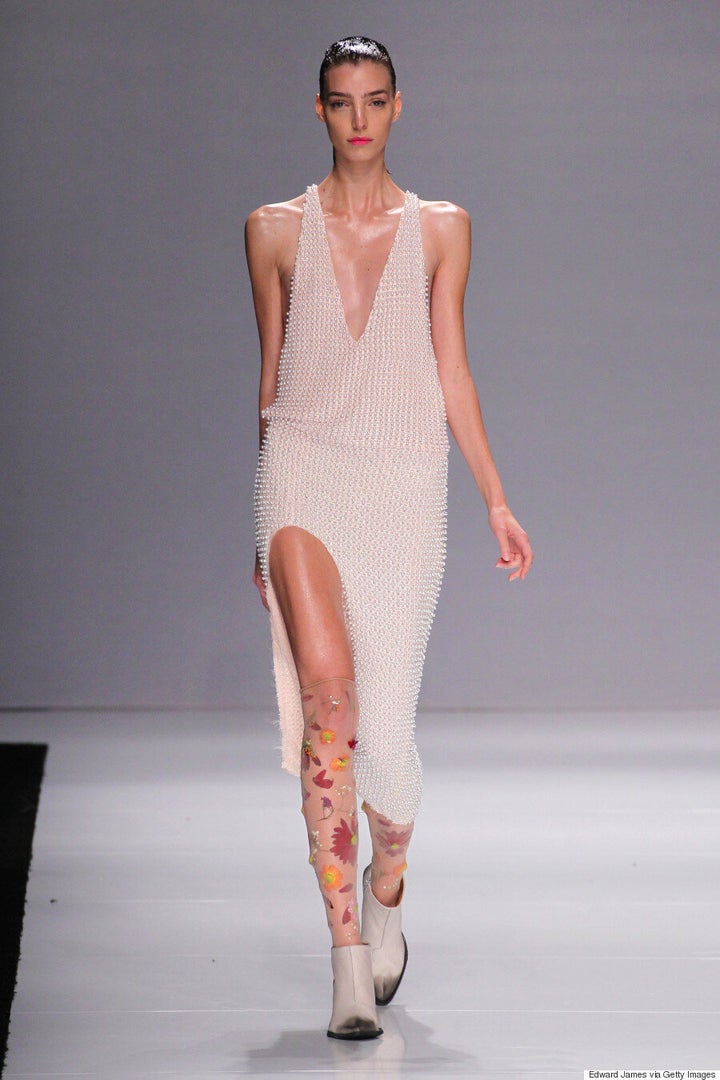 The sustainable Canadian label, which reworks vintage fabrics into new garments, marked its 20th anniversary with a variety of flirty looks. From boho chic to tropical heat, the collection touches on every summer style a girl could want.
Did we mention that "Hockey Wives" star Martine Forget, fiance of Maple Leaf's goaltender, Jonathan Bernier, was on the runway to strut her stuff?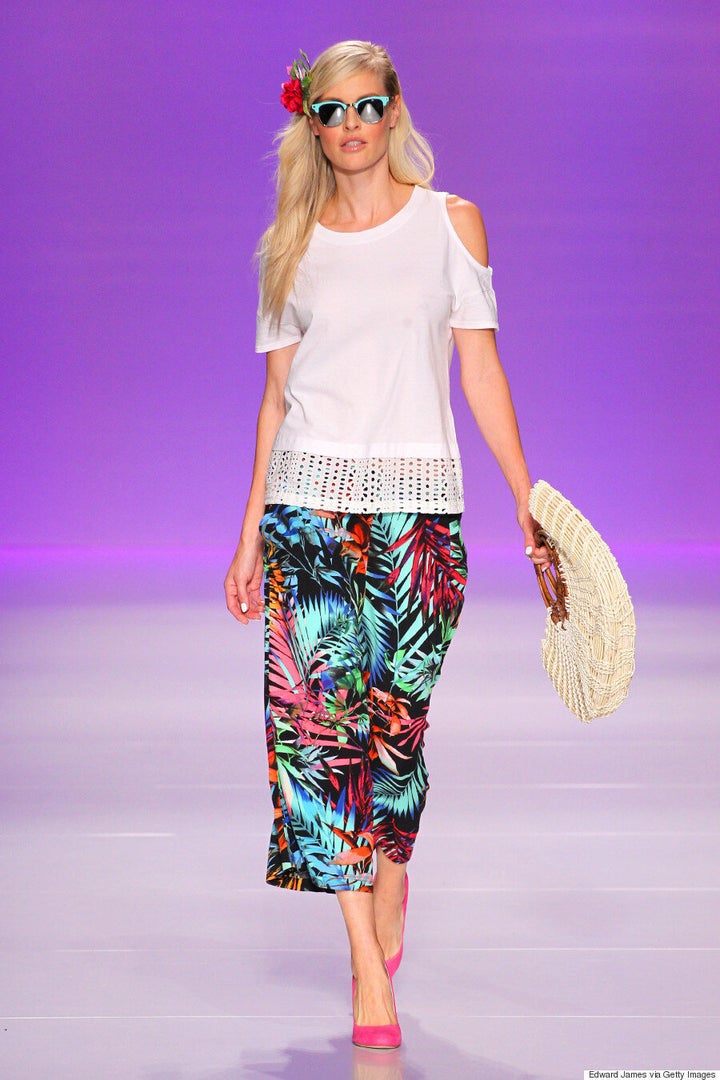 From dark sequins to pastel chiffon, Gallagher's runway was dreamy and daring as models floated down the runway. Featuring many low backs, bell-shaped skirts and flowing trains, the collection celebrated a feminine silhouette.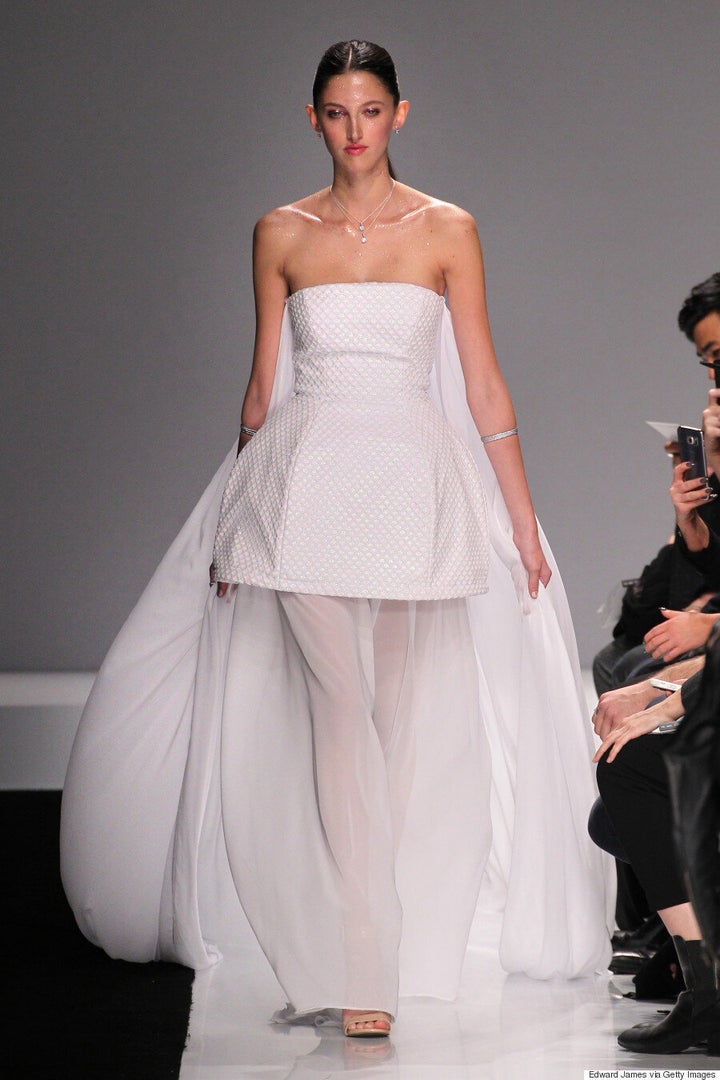 The Alberta-born designer created a haunting runway that saw beautiful minimalist pieces and structured origami shapes. The 3D looks, composed of mostly black, white and navy, brought drama to the runway with draped vest and dresses. And we're still not over this gorgeous white gown.
Models wore a no-makeup look and skin was kept fresh. As for the hair? Low ponytails. So simple, so chic.