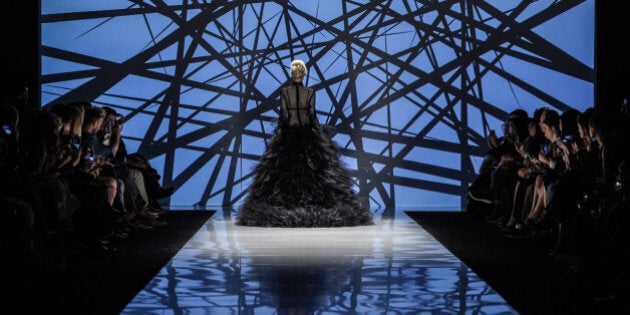 Toronto Fashion Week just wrapped up, capping off a week-long extravaganza of runway shows and parties to celebrate our industry.
This is my fifth season coming to Fashion Week, dating back to the S/S15 shows. Fashion week is a great time to catch up with friends, uncover new talent and watch some of my favourite designers, but something has never added up for me.
Traditionally a fashion show is supposed to be for buyers to place orders and for edspoitors to narrow down the countless runway looks into X key trends for the season. Neither of those things occur at Toronto Fashion Week anymore. In order to maximize the potential of this event, changes need to be made.
For the third time in the last five years, the name of the event has been changed -- this time to become Toronto Fashion Week (it was previously known World MasterCard Fashion week and L'Oreal Fashion Week).
While on the surface this looks like a great way to celebrate our heritage, it also covers the fact that the contract with the title sponsor for last season ended in October 2015. Having a Canadian sponsor would go along way towards raising the public interest, as well as maintaining the heritage and charisma of the event.
Canada has world-class fashion talent, but so far the industry has been unable to become something greater than the sum of its individual parts.
One of my favourite parts of Fashion Week is falling in love with a new designer. Consistently having all of Toronto's top talent (Pink Tartan, Beaufille & Laura Siegel are three of Canada's best womenswear designers that all showed last season, but are absent this time around) under one roof is crucial to maximizing the potential of this week.
There are plenty of reasons why one designer would decide to go another route. Pink Tartan is showing a "See Now - Buy Now" presentation where the audience can order off the runway, while Beaufille showed as part of MADE in New York last month.
IMG should make it a priority to secure all of Toronto's top talent in order to get the media's full interest. Canada has an abundance of talented young designers who are making noise in other markets (Vejas, Thomas Tait and Erdem, etc.). All these designers are based in markets with seemingly more opportunities, but that doesn't have to be the case.
From department stores such as Holt Renfrew and Saks Fifth Avenue, to boutiques like JoshuaDAVID and Nomad, Toronto's retail presence is as diverse and extensive as any major city. As the retail scene in Canada continues to expand, IMG should take a long look at facilitating our talent both locally and internationally in order to bolster the week.
One of the main goals of hosting a runway show is not only to market your collection to the press, but also to sell to buyers and subsequently expand your business base. Holding Toronto Fashion Week in late March pretty much kills this notion as most retailers have spent their budget for the season. This gives buyers very little flexibility, even if they adore a collection.
It also doesn't help young designers who need every sale possible. I understand that the date is most likely set in stone due to IMG's other commitments, but any possible move forward would make a dramatic difference.
Toronto Fashion Week is at a crossroads. Canada has world-class fashion talent (not just in terms of designers, but also bloggers, stylists and buyers), but so far the industry has been unable to become something greater than the sum of its individual parts.
Although we don't currently have the same infrastructure as a city like New York (I'll address this issue in another piece) I hope we can unite as an industry and create a truly world-class event.
Follow HuffPost Canada Blogs on Facebook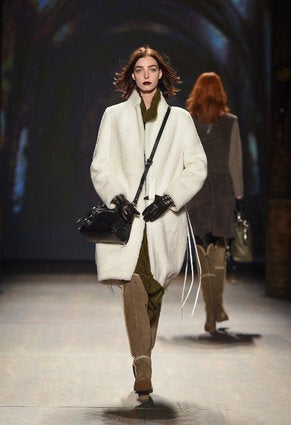 Toronto Fashion Week Fall/Winter 2016