Bank of Montreal's chief economist finally came out and said on Wednesday what many others have been thinking recently.
"Let's drop the pretense," Douglas Porter wrote in a report. "The Toronto housing market — and the many cities surrounding it — are in a housing bubble."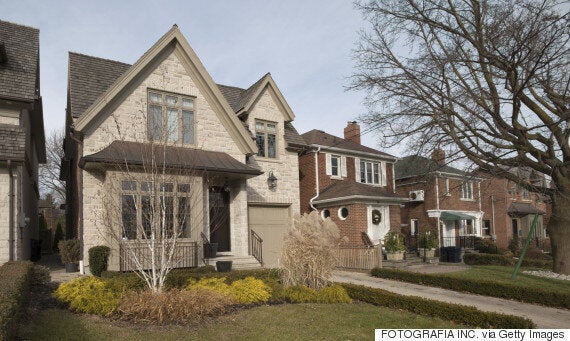 It's the first time, in years of debate on the issue, that an economist at a major Canadian bank has declared themselves on the side of the bubble-believers.
Porter's comments came as the Canadian Real Estate Association issued its January numbers, showing Greater Toronto's benchmark house price rising 22.6 per cent over the past year, to $705,900.
The average price nationwide was $470,253, roughly the same as a year ago. Toronto's house price gains were offset by declines in Vancouver and Alberta's markets.
"Toronto and any city that is remotely within commuting distance are overheating, and perhaps dangerously so."

— Douglas Porter, chief economist, Bank of Montreal
Toronto house prices are seeing "the fastest increase since the late 1980s — a period pretty much everyone can agree was a true bubble," Porter wrote.
Porter said that though there are different precise definitions of a bubble, most would agree it's "when prices become dangerously detached from economic fundamentals and start rising strongly simply because people believe they will keep rising strongly, encouraging more buying."
Many observers have pointed out that Toronto's economic and demographic fundamentals don't justify what has been happening with house prices.
There are fewer people around to buy Toronto homes than usual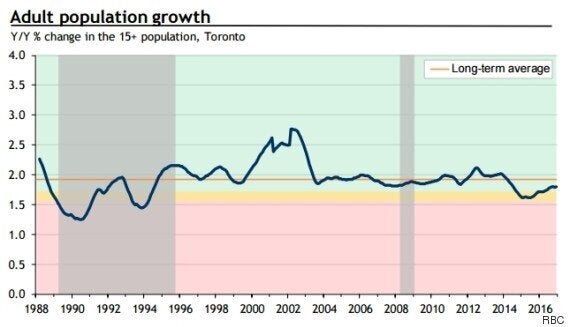 As Canadian Business noted, Toronto's population growth between 2011 and 2016 was the slowest it's been in at least 40 years.
Porter suggested that, despite what the industry is saying, there is little evidence of an overall supply shortage.
"Housing starts in Toronto and Vancouver have been chugging along at almost 70,000 units per year recently, an all-time high, while overall Canadian starts are above demographic demand at 200,000 units in the past year," he wrote.
Montreal has the same housing "shortage" as Toronto. So why aren't Montreal house prices soaring?

"And, we are seeing near-20-per-cent price gains in Toronto condo prices, where supply constraints are not a major issue" Porter continued.
"No, the massive price gains are being driven first and foremost by sizzling hot demand, whether from ultra-low interest rates (negative in real terms), robust population growth, or non-resident investor demand."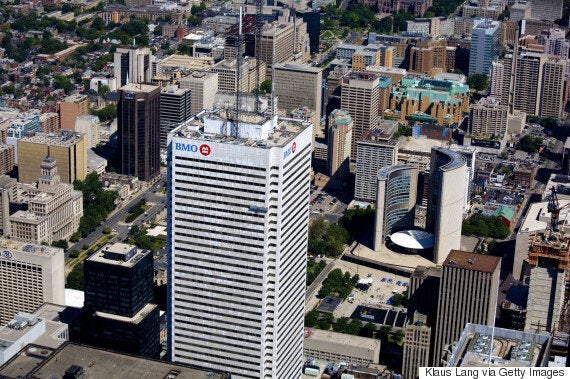 In its outlook for 2017, the Toronto Real Estate Board (TREB) predicted another hot year for the city's housing market.
"As a result of very strong demand for ownership housing up against an extremely constrained supply of listings in 2017, double-digit annual rates of price growth are expected to remain in place for the majority of home types across the GTA." TREB stated.
It sees the average house price rising another 10 to 16 per cent in the metro area, to between $800,000 and $850,000.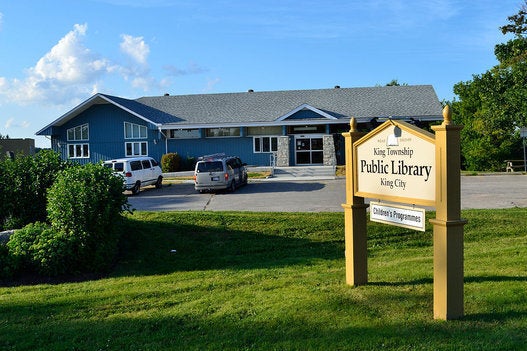 Greater Toronto's Craziest House Price Jumps