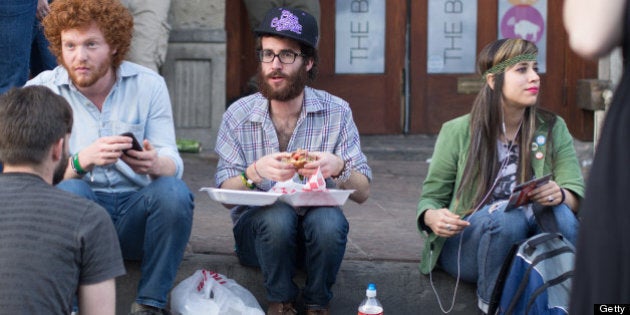 North America's cities are overrun with hipsters and there's finally help for those who want to avoid them.
Yelp has released hipster maps, including one for Toronto, that can be used to eschew aficionados of pickling, Pabst, pretension, pay-what-you-can, performance art and pretending to know everyone.
It comes as little surprise that the epicentre of hipster culture in Toronto is the Ossington strip between Queen and Dundas. The map also shows a large Bathurst encampment of bearded youths in skinny jeans hunting for restaurants serving artisanal bourbon, offal and things that are raw. In fact, if this map is right, all of Queen Street West will be one massive American Apparel outlet mall before the year is out.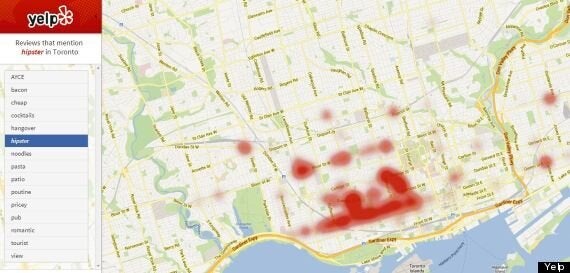 More worrying are signs Toronto's hipsters are breaking the 2011 truce with the city's yuppies not to go north of Bloor (unless they need to visit the suburbs to do laundry at mom's house). Pockets of extreme-irony are visible on several spots along Dupont.
As for Leslieville, where there is a granola and greasy spoon hot spot at Queen and Carlaw, we say let the hipsters have the east side.
Unfortunately, Toronto's Yelp maps, which are based on mentions within reviews, don't include the term "yuppie." But if you're interested in maintaining yuppie-hipster segregation when visiting major U.S. cities, make sure to check out these maps.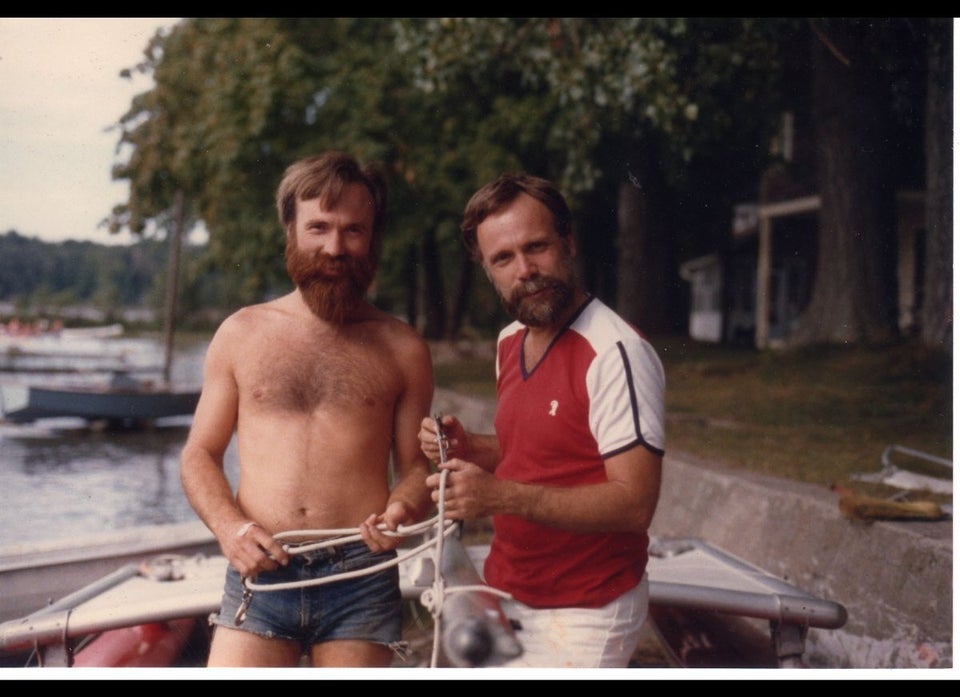 Hipster Trends Your Dad Started
Popular in the Community