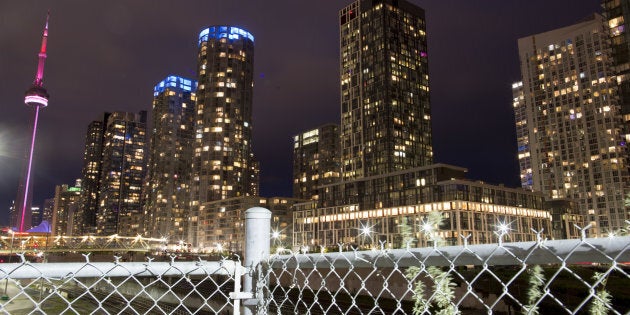 Are you prepared to spend 72 per cent of your income on housing? If not, you should probably stay out of Toronto's real estate market.
Canada's largest metropolis is closing in on Vancouver for the dubious honour of being Canada's most unaffordable city.
Housing affordability in Greater Toronto hit its worst level on record in the first quarter of 2017, Royal Bank of Canada said in a report issued Thursday. The bank's affordability index for the city hit 72 per cent — meaning an average household would have to spend 72 per cent of its income to afford an average home.
That is "well outside rational limits ... and our comfort zone," the RBC report stated.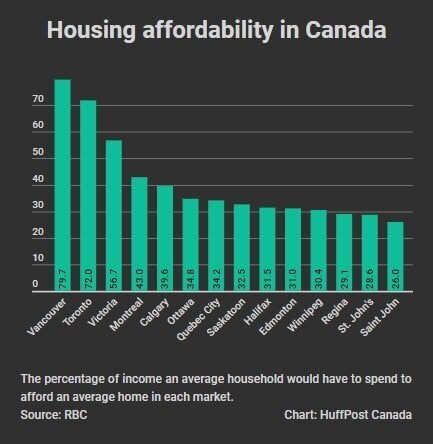 Toronto's previous record was 70.6 per cent, set in 1990, at the top of a housing bubble that would slowly deflate over the next seven years.
"Toronto's frenzied housing market further strayed from economic fundamentals in the first quarter," RBC chief economist Craig Wright said in a statement.
"Ontario's Fair Housing plan announced on April 20 should bring some sanity back to the market, though its impact on affordability in the GTA may take up to two or three quarters to be felt."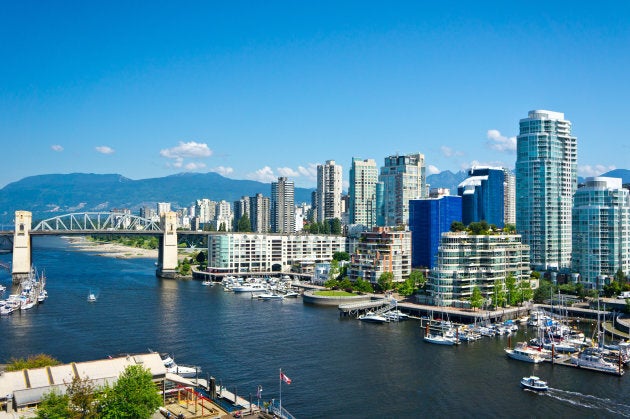 Vancouver remains the most unaffordable market in Canada, at 79.7 per cent, but affordability has improved in the city for two quarters in a row.
"Vancouver home prices declined on a month-over-month basis last fall and early in 2017 as market participants adjusted to the new policies implemented to cool things down," Wright said.
"Unfortunately, the scope for further relief is limited as Vancouver's market has heated up again this spring with prices back at record-high levels in May."
Nationwide, affordability stood at 45.9 per cent -- the second worst level since 1990, though much of that was due to the deterioration in Toronto. Affordability is stable in much of the rest of the country, RBC said. It improved slightly on the Prairies and worsened slightly in Quebec and Atlantic Canada.
Calgary is least affordable city for the poor
Toronto and Vancouver may the priciest cities overall, but for low-income people, Calgary is the least affordable city, according to research carried out by economist Ron Kneebone of the University of Calgary's School of Public Policy.
A typical single parent living on social assistance would have to spend 66 per cent of their income to afford a low-end apartment in Calgary, Kneebone found. That compares to 55 per cent in Toronto and 54 per cent in Vancouver.
"There's a lot of talk about a housing affordability crisis in Canada, but when we talk about that issue we're typically talking about an average Canadian family finding it difficult to afford a house," said Kneebone, as quoted by CBC News.
"The affordable housing crisis is very much a different thing for someone with low income."