Vancouver home prices are finally cooling off. But Toronto presses on.
By contrast, Vancouver home prices only rose by 1.7 per cent — the 20th straight month of gains, but the "first in seven months with a rise of less than two per cent."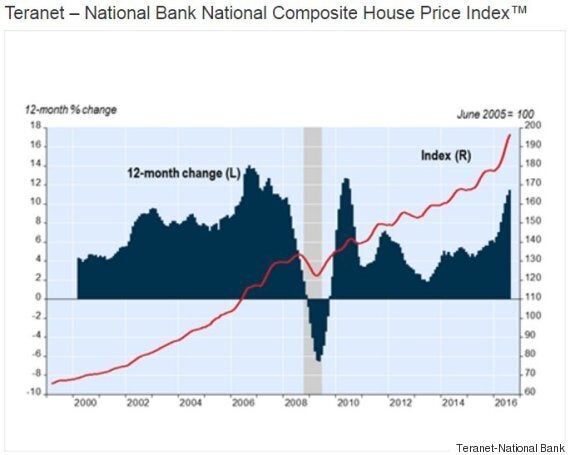 It only accounts for homes that have been sold at least twice.
By this measure, Toronto marked its seventh straight month of gains. The last three months have seen particularly strong increases, with a monthly average of 3.1 per cent.
Prices in the city have "more than doubled" since June 2005, Teranet said.
Vancouver hit that milestone in September 2015.
Realtors expected Toronto to see increased housing activity as B.C.'s provincial government slapped a 15 per cent property transfer tax on foreign buyers — although some realtors say differently based on anecdotal evidence.
The precise impact of the transfer tax hasn't been measured yet.
Vancouver home sales have been falling since March, and U.K.-based firm Capital Economics noted sales fell less sharply in August (23 per cent) than they did in July (27 per cent), before the tax was implemented.
Victoria rise, Winnipeg fall
Toronto, however, isn't the only city that saw price gains in August.

Victoria saw prices go up by 2.2 per cent, while in Hamilton they went up by two per cent, Ottawa-Gatineau saw a 0.8 per cent rise, Halifax went up 0.7 per cent and Edmonton by 0.4 per cent.
Prices fell in Winnipeg (-0.1 per cent), Calgary (-0.2 per cent), Montreal (-0.8 per cent) and Quebec City (-1.9 per cent).
But gains were even more pronounced on an yearly basis. Vancouver topped the country with 25.8 per cent, followed by Victoria with 17.5 per cent, Toronto with 14.6 per cent and Hamilton with 13 per cent.
Toronto's prospects look even rosier when you examine luxury homes alone.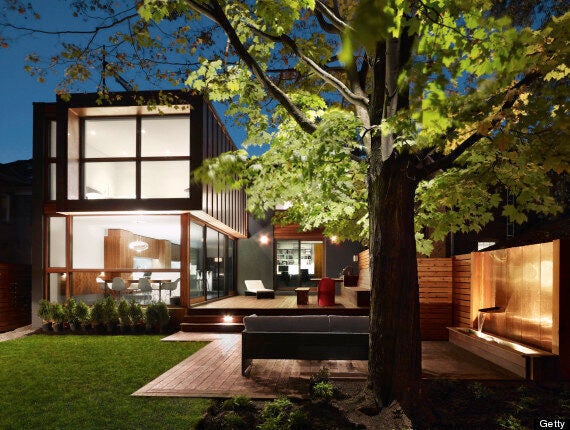 The city is set to take the national lead in sales of homes worth over $1 million this fall. And sales worth over $4 million there are expected to dwarf other cities, according to a Sotheby's report released Wednesday.
The first half of the year saw sales of Greater Toronto Area (GTA) properties valued at over $1 million grow by 65 per cent year over year. While in the west, sales grew by 26 per cent in Vancouver, Montreal by 16 per cent and Calgary by nine per cent.
Sales of homes worth $4 million or more were stronger in Vancouver during this period — going up by 100 per cent — compared to 81 per cent in the GTA.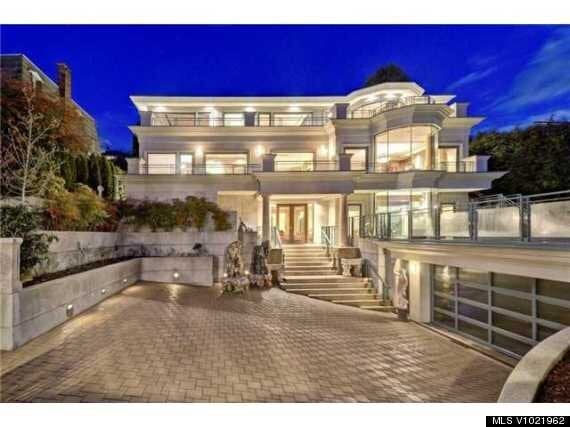 Sotheby's said it's too early to make predictions about the effects of B.C.'s foreign buyer tax.
The firm expects Vancouver's luxury market to "return to more normalized, but healthy levels of activity in spite of changes to tax policy."
It is projecting sharper declines in Calgary's $1-million-plus housing market due to "job losses, wage uncertainty, higher vacancy rates and migration from the city."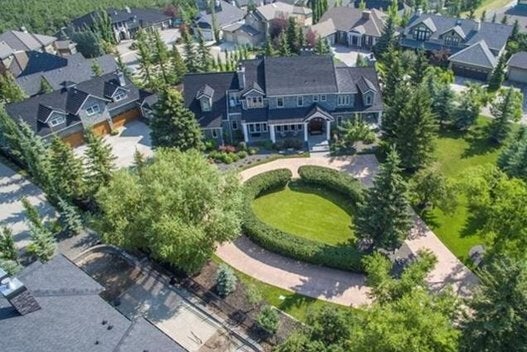 Calgary's Priciest Luxury Homes For Sale (April 2016)